Why Romania is a wonderful destination for your winter holidays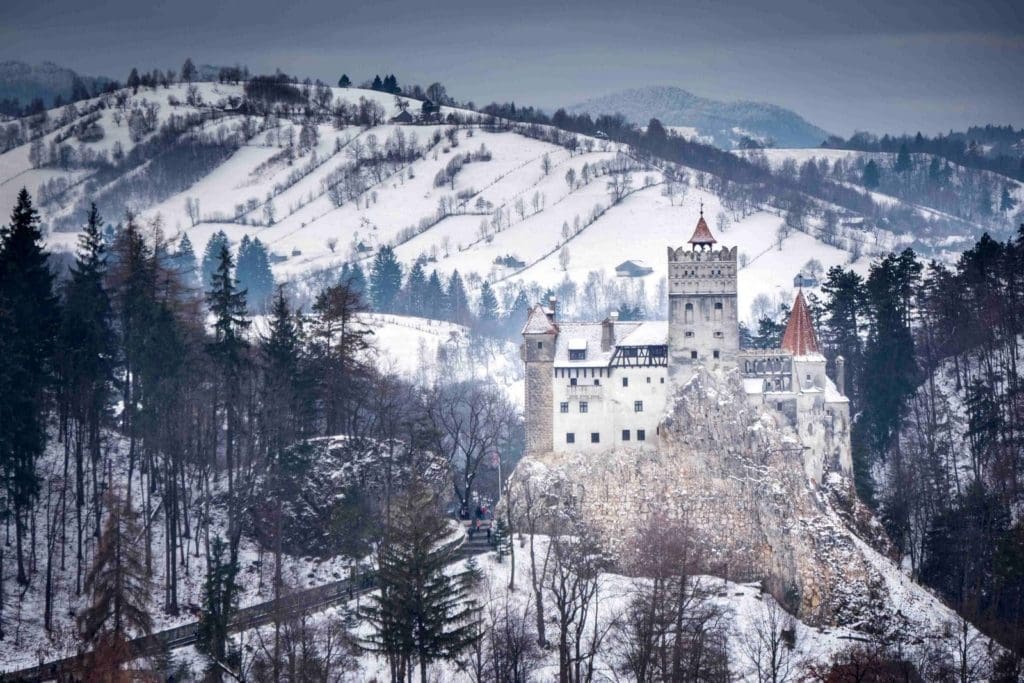 Winter is coming! Then you might just wonder if Romania is a good idea for a nice winter holiday. Well, we are here to convince you that it is! Colorful houses and mysterious castles of Transylvania, the most captivating festivals held in Bucovina and Maramures, breathtaking snowy landscapes, Christmas markets, winter sports, a ride with a steam train in the mountains, all these make Romania such a rich and diverse place for your winter holiday!
Without further ado, here are the top 6 things to do during the winter holidays in Romania:
A world of ice – The Ice Hotel
Forget little sculptures at snow festivals, in Romania they make entire hotels out of ice! The Ice Hotel is built every year at over 2.000m altitude, in the heart of the Fagaras Mountains, out of snow and ice blocks extracted from Balea Lake.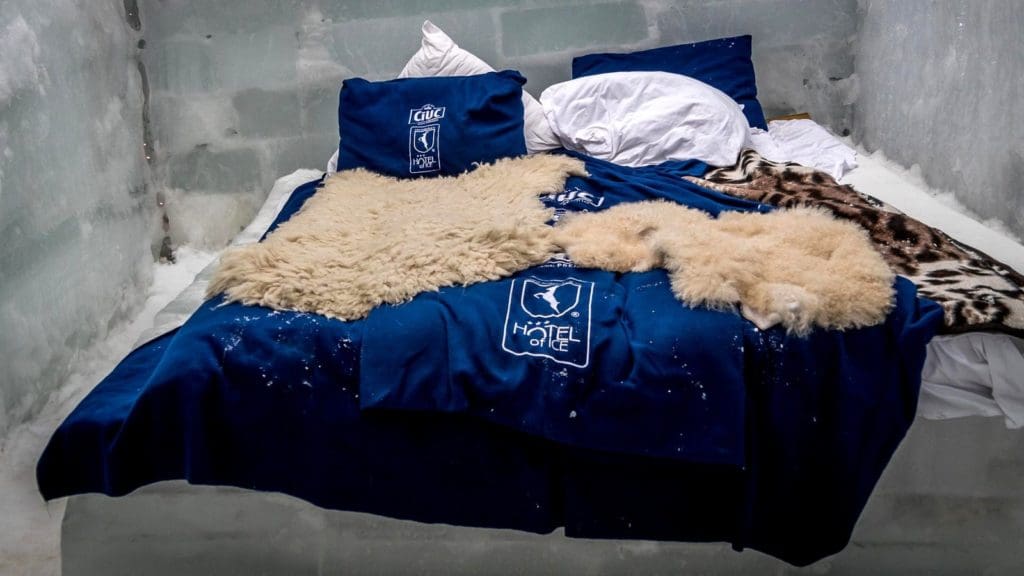 Accessible only by cable car, the Ice Hotel will make you feel like the rest of the world is miles and miles away. You can taste the world of ice by sleeping in one of the 14 double rooms or 6 private igloos available, covered in fluffy blankets that will keep you warm during the night. You can even have a drink at the ice bar and enjoy savory traditional food served on plates made of ice at the hotel's restaurant, or you can witness a ceremony being held in the Ice Church.
Cheerful Christmas markets
The first Christmas Market in Romania took place in 2007 in Sibiu, European Capital of Culture at the time. Today, you will still be able to find there the most beautiful Christmas Market in Romania, that will make you feel like you've stepped back in time into a smaller and cozier Vienna.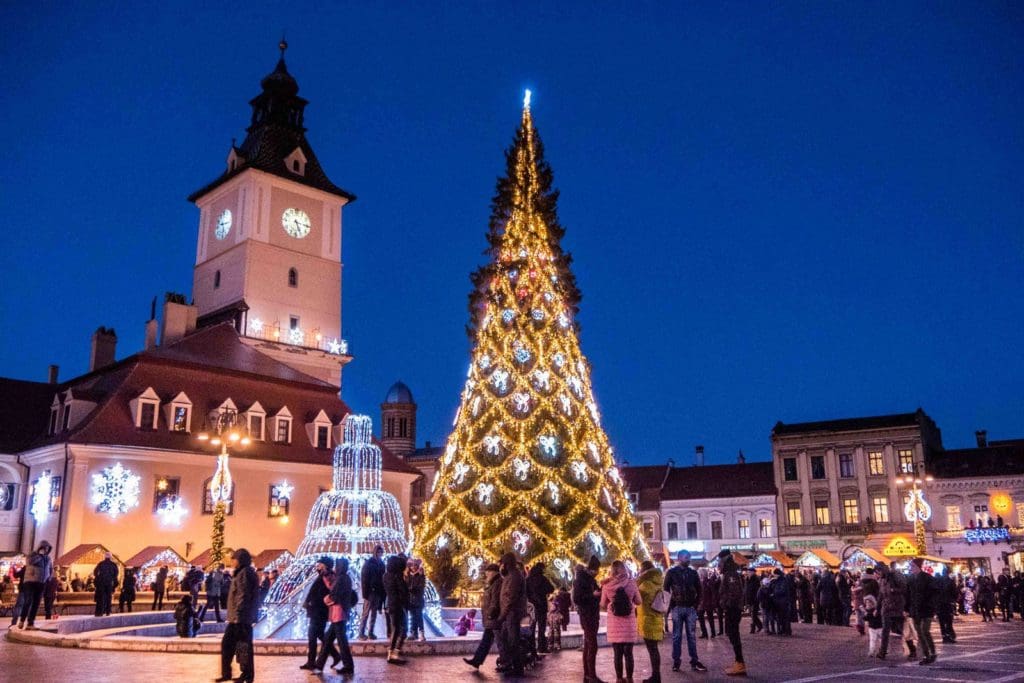 Merchants from all over Romania gather in the Great Square presenting a variety of merchandise from Christmas decorations and traditional handmade products to mulled wine and Romanian Christmas food. A small amusement park and a skating rink complete the charming and full of color atmosphere.
Keep in mind that the Christmas markets from Brasov, Bucharest, Cluj-Napoca, Oradea and Timisoara are also worth a visit for the winter holidays.
A ride on one of the last fully-functional steam trains of Europe – Mocanita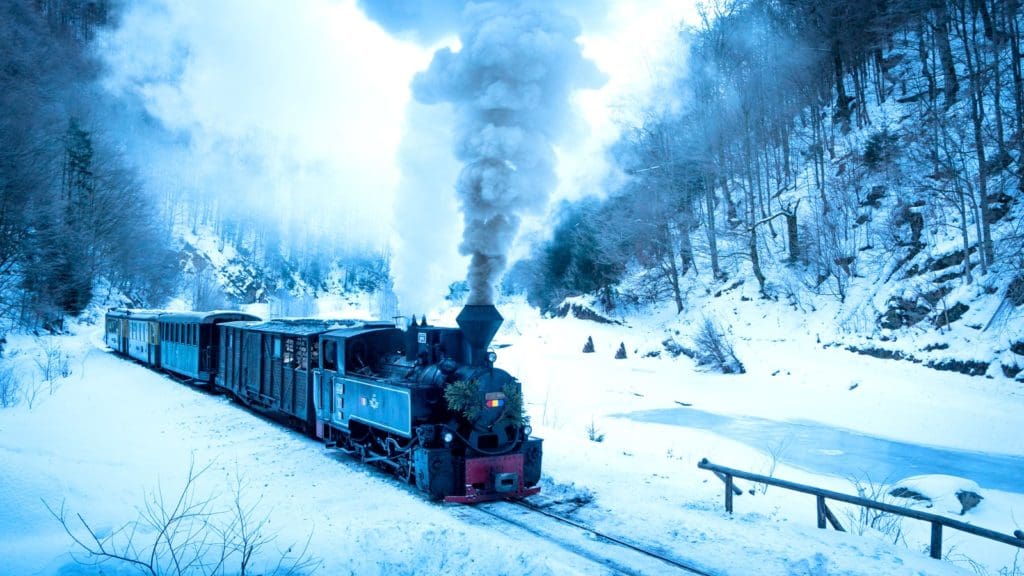 The ride in the steam train is a must if you love adventures and unique things to do. Built after World War I to transport wood from the forests of the Maramures Mountains, Mocanita has a new life purpose now – to transport tourists. The steam train leaves from Viseu de Sus and it moves deep into the sparkly snow-covered Vaser Valley. You will be able to admire a fairytale view and feel like you've stepped in a different time and space, while serving a glass of traditional Romanian brandy called "horinca" that will keep you warm during the 6-hour trip.
Mingle with the locals and capture their intriguing costumes and traditions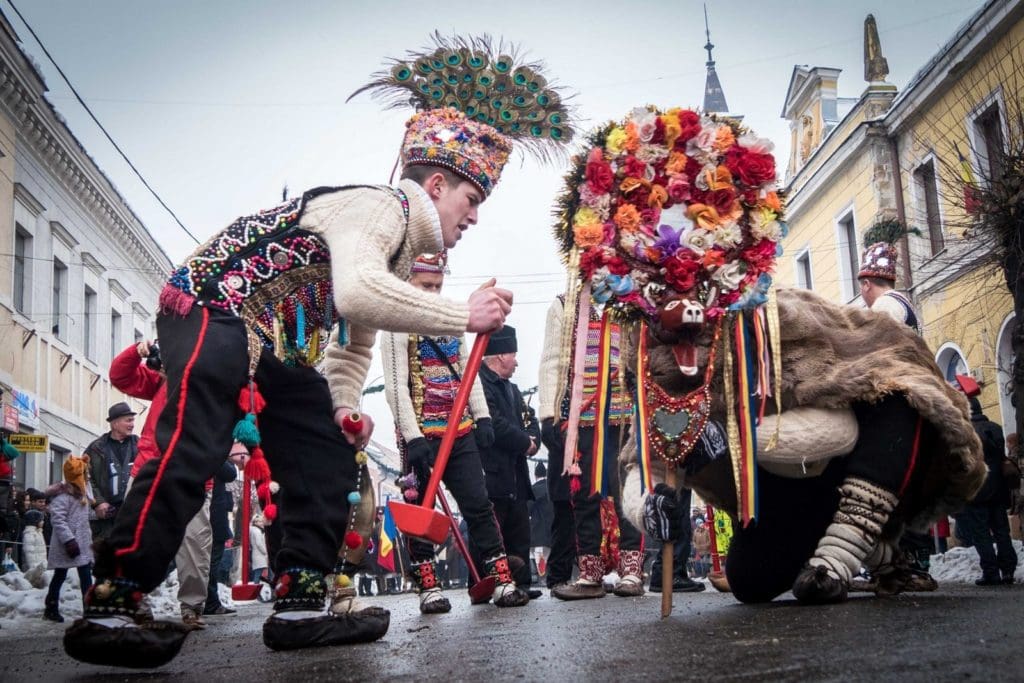 Get ready for an intense and cheerful experience if you visit Bucovina or Maramures during Christmas! You will witness all the well-kept and wonderful Christmas traditions, from delicious Romanian meals to carolers wandering around the villages dressed in folklore costumes. You might even spot locals wearing intriguing costumes and masks in order to ward off evil spirits or witness incredible performances such as Bear Dance, Deer Dance or Gipsy Dance.
Get moving with winter sports
Mountains occupy a wide surface of Romania, which makes the landscapes look like a fairytale when covered in snow. Romania has over 150 approved ski slopes, such as Poiana Brasov, Predeal, Paltinis, Straja, that will ensure you'll have a wonderful time, whether you like skiing, snowboarding or sledding. Moreover, this is also a good option to burn those calories from all the sausages!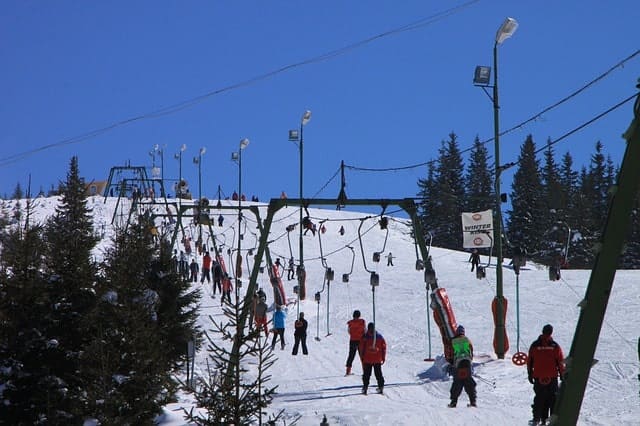 If you get tired of skiing or you just want to add a bit of diversity to your winter holidays in Brasov area, you can use the opportunity to visit Bran Castle, one of the world's most famous attraction due to its association with Dracula and Peles Castle, royal legacy and the finest castle in the country.
Idyllic winter landscapes all over the country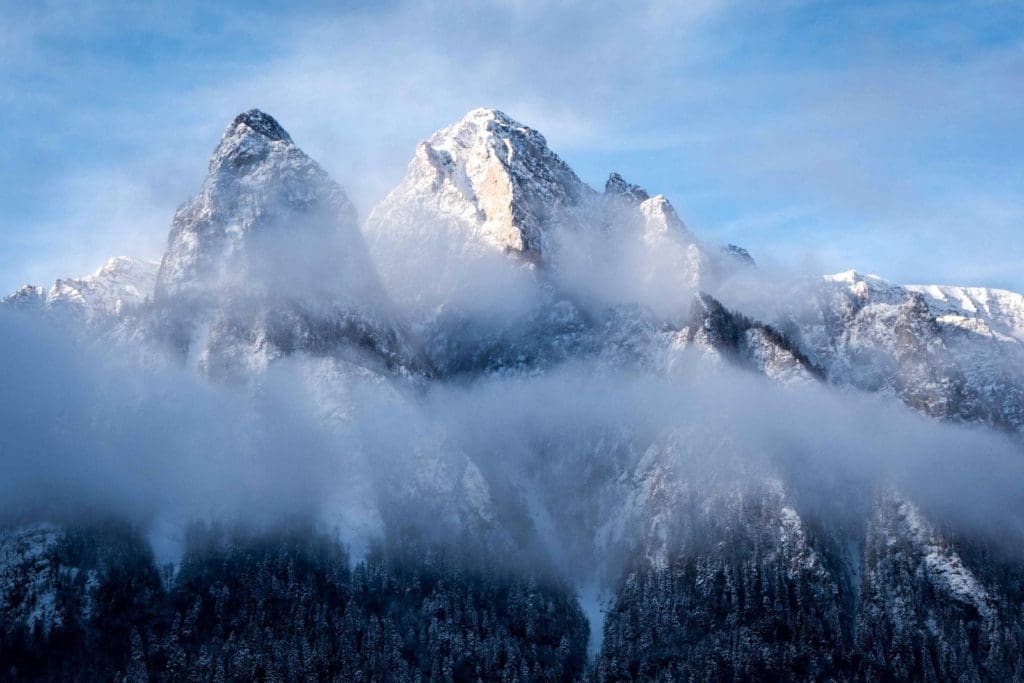 Rural Transylvania is filled with picturesque villages, from the ones scattered on mountains in the Apuseni area to the Saxon ones in Marginimea Sibiului, all ready to offer you fascinating views during winter. Fairytale castles such as Peles, Bran and Corvinilor – a masterpiece of Gothic architecture –  all provide plenty of photo opportunities. While heading to Bucovina – the land of painted monasteries, by crossing the Carpathian Mountains through Tihuta Pass, a spectacular scenery lays in front of your eyes. To reach Maramures – the land of wooden churches and houses, you have to cross one more time the mountains, heading west, through Prislop Pass, and once again you will be amazed by the beautiful view.
If you fancy doing something a little different for your winter holidays next year, Romania is waiting for you!
*************************************
About the Author:  Madalina Birsan is a travel writer for Romania Photo Tours, a tour operator specialized in planning photography tours of Romania with a focus on people, culture and landscapes. She loves exploring the world and sharing with others her adventures.