Guide to Easy Honeymoon Travel Planning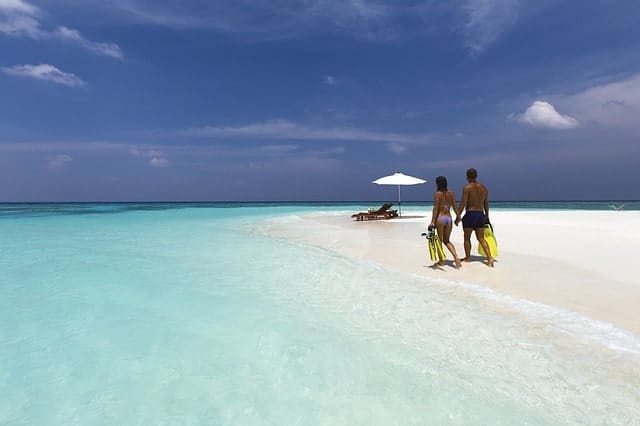 After the glitz and glamour of a wedding, all newly-wed couples look forward to one thing, their honeymoon. Honeymoons don't just mark a time of relaxation; they also signify the first time alone spent by recently married individuals. With transportation systems ranging from buses, trains, and planes, you and your spouse can travel anywhere with no limitations. But, when it comes to traveling for a honeymoon, one can't just plan a trip on a whim. Rather, it requires thorough planning, and a bit of bargaining to plan a trip. Nevertheless, planning an auspicious honeymoon can still be an overwhelming experience. To help you with this daunting task, here are a few tips you should keep in mind.
Making Your Honeymoon Affordable

One of the most important questions couples need to ask themselves before booking their honeymoon is, "How much can we afford on this trip?" Price matters. For newly-wed couples that are just starting life together, the cost associated with honeymoons can place a significant financial burden on them. For instance, if they are looking to buy a house, they might find that they have to decide between that and having the honeymoon of a lifetime. While honeymoons can be expensive, they don't always need to be. If you are planning on allocating a lot of money on your honeymoon, you can even start by choosing to buy bridal dress online. You can take a look at lace mermaid wedding dress online to find best wedding Dress.  Just as you price shop online for your everyday purchases, your wedding dress can be compared online as well.
To help minimize costs, strategic planning is a must. The first step in planning a honeymoon is creating a budget and deciding how long your travel will be for. A budget provides financial boundaries that will keep you and your spouse in line. Next, invest time in researching savvy websites that can help you save a few extra dollars on the flight, hotel, and other activities. For example, whether you are traveling in or out of the country, traveling methods using Airbnb, or justfly can provide you with a great way to book cheaper flights and stays.  But remember, this may not be the best time to skimp and look for the cheapest options.  There's a difference between a good value and a cheap trip.
Next, money on food can be saved by opting to experience restaurants where locals eat, making your own food on occasion or taking a picnic for some meals. Often, booking an all-inclusive resort can save you money on food and drinks.  Large all-inclusive resorts on popular Caribbean islands are often an affordable way to go.  Ask if they have a honeymoon package that may have some great extras thrown in.  Another strategy is to stay in a deluxe property at the beginning and end of your honeymoon trip and stay at a moderate property in between.  Discovering new places with your spouse can become a fun activity that ends up bringing you closer than ever. There's not a price to happiness, but there definitely should be a price limit to how much money you are willing to spend on your fist couples excursion.
Timing is Important

Timing goes hand in hand to the affordability of your trip. The season you decide to go on your trip comes with both pros and cons. You may be getting married during the high season for your favored destination, but waiting a few weeks for off-season to take your honeymoon might mean considerable savings.  If you are interested in going somewhere in the summer, you might find that booking trips to tropical places like Bali, Turks and Caicos, or Jamaica, are far more affordable in summer than in winter months when everyone is escaping the cold weather.  On the other hand, northern locations such as Switzerland or Europe might be a little more expensive during this time.
To offset absurd travel prices, it's vital to keep the phrase, "early is on time." Do everything early, from booking your wedding venue, planning your honeymoon, and booking your flight and hotel. Remember, the earlier you do these things, the cheaper it will be. A good rule of thumb is to book a flight at least six months in advance; this way, you can be confident that you are getting the best deal. On that note, finding a resource where you can track the fluctuations of ticket and hotel prices wouldn't be a bad idea either. Track your desired getaway cities on an online flight tracker system.  That way, you can be notified of the lowest possible prices. Overall, timing is a crucial factor when it comes to booking a honeymoon. It helps you mentally and financially prepare yourself for the experience that is to come.
Fun Activities 
What's a trip with no activities? After spending months planning a wedding, you are probably going to want to have some fun. After deciding where you want to travel, another important decision is to investigate to see if there are things to do in the location that you choose. It would be a shame if you traveled thousands of miles to end up staying in a hotel the entire time. With that said, sites like Groupon are great at finding quality activities for little to no price at all. So, if you are going to be somewhere, make sure you have investigated some things to do.  Online sites like Viator and Trip Advisor will have a good list of recommendations for your destination.
Planning a traveling honeymoon is complicated, but it doesn't have to be. By using these few tips, you are well on our way to planning the vacation of your dreams.