The Ultimate California Bucket List: 9 Adventures to Have in The Golden State!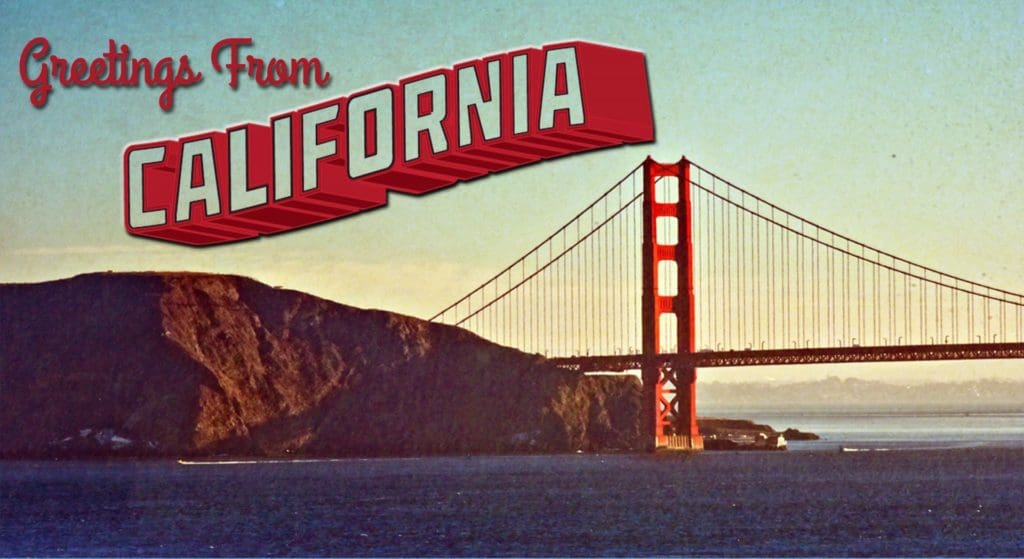 There are some really awesome things in the ultimate California bucket list that you simply have to check out! California is among the most fascinating regions to explore in the US and is home to attractions that suit the needs of all types of travelers. Its varied landscapes add to its scenic beauty and remarkable charm. For instance, you will not just find lush green hills in California. You will also find sunny beaches and arid deserts here. There are several unique things to do in Southern California as well for the adventurous traveler. Shall we take a look at what else the ultimate California bucket list has to offer?
Must-Have Experiences in California Bucket List:
California is home to some of the best US cities you can visit on your trip. There are several outdoor activities in California you can enjoy with family and friends. Listed below, all of these are worthy to be included in the ultimate California bucket list. Take a look and decide for yourself what type of Californian adventure you'd like to have!
Watch the sunrise and sunset over the Golden Gate Bridge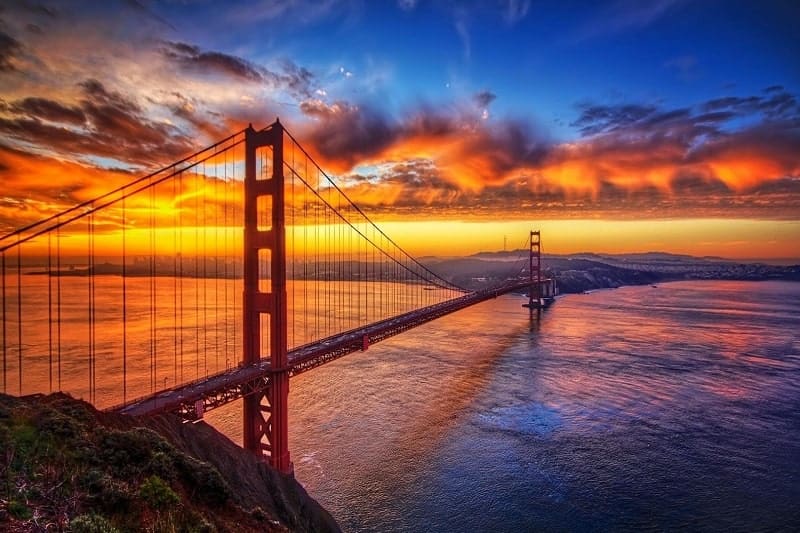 How can any ultimate California bucket list not include this! Watching a glorious sunrise or sunset over the remarkable Golden Gate Bridge is among the best things to do in the state. There are several viewpoints to choose from and several angles to snap really awesome pictures as well. Battery Point and Moore Pier are two such amazing places to view the bridge from.
Be mesmerized by Glass Beach in Fort Bragg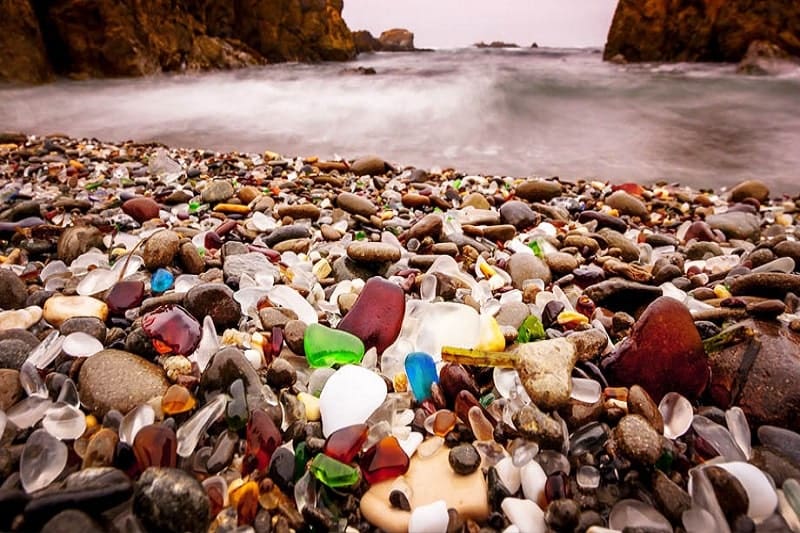 Frog Bragg's most popular attraction, Glass beach California bucket list is a must-have experience. It's a beach filled with, literally, thousands of glass shards. It used to once be a trash point and was turned into the famed Glass Beach after the ocean broke down the glass and smoothed it over time. A visit to Glass Beach is a once-in-a-lifetime experience.
Enjoy stargazing at Yosemite's Glacier Point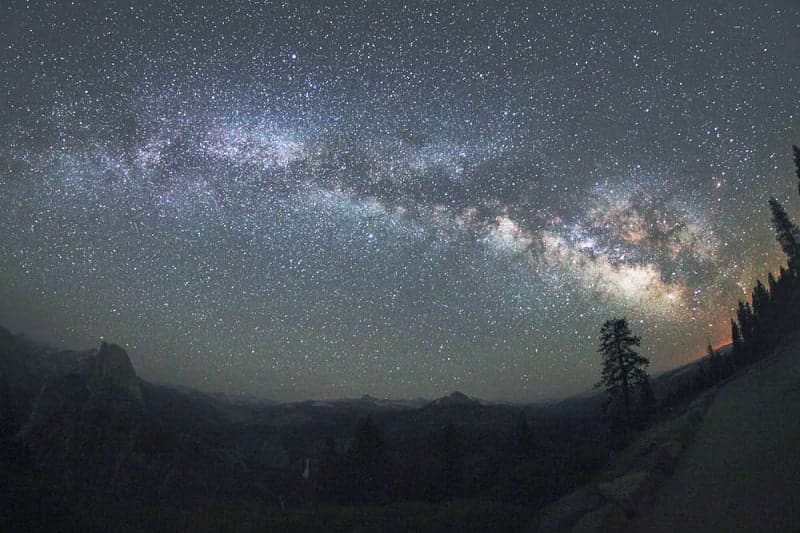 Agreed, there are a lot of cool places to stargaze in California. So, why is Glacier Point included in the ultimate California bucket list? Well, there's just something incredibly magical about watching the sun go down over half dome and then stars popping up behind it. It's one place you can spend hours on end. Lie down to stargaze with your beloved and make a romantic trip out of it.
Make your way through the Fern Canyon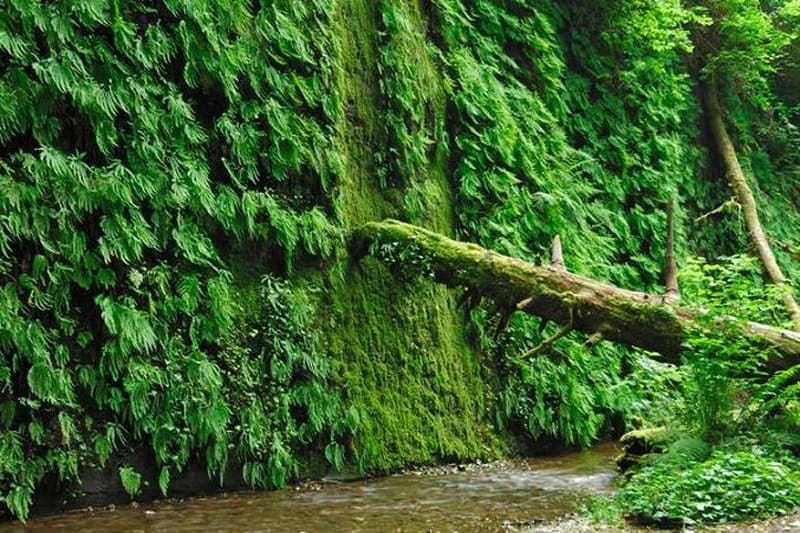 If you love hiking amid raw, natural beauty, this is among the must-have experiences for you in the ultimate California bucket list. The place was used to shoot the popular movie Jurassic Park, The Lost World, and is a hike you won't forget. Surrounded by verdant greenery on every possible side, this will be your one-with-nature experience.
Explore Salvation Mountain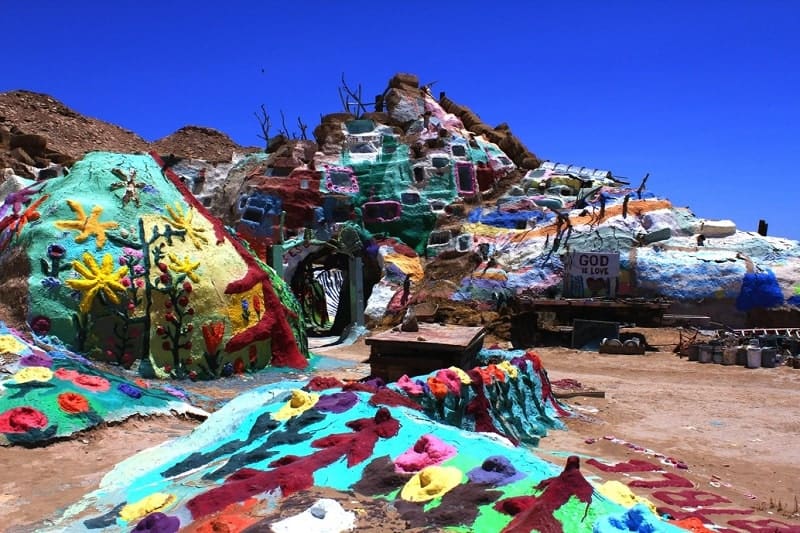 Exploring Salvation Mountain is among the wackiest and most fun things to do in California. Witness one man's tribute to God as you explore the stunning art painted right over a mountain smack in the middle of an arid desert. It might be too hot to visit in the summer so you may want to plan a winter or autumn trip.
 Wine taste in Buena Vista, Sonoma County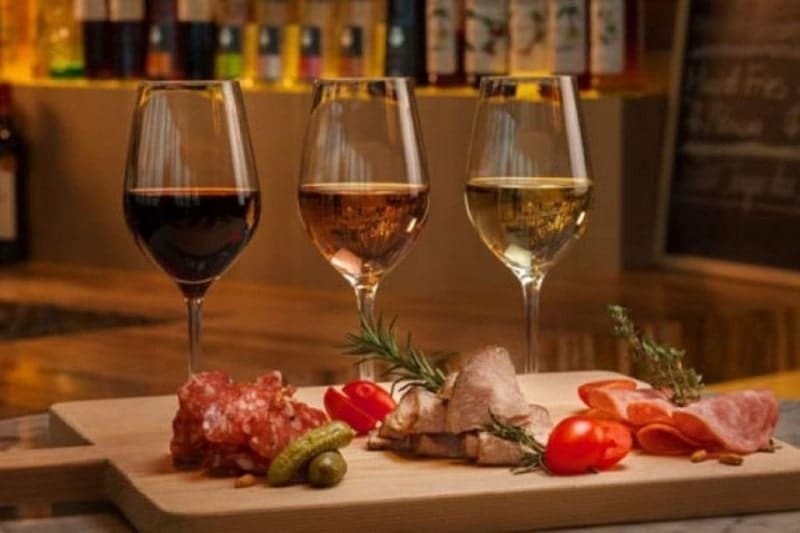 At over a century and a half, this is among the oldest and continuously running wineries in the state. No wonder it's included in the ultimate California bucket list! Buena Vista is an absolute paradise for wine lovers and has a really cool building that you wine taste in during your visit. Try various types of wine and milk your visit as much as you can.
Go through the Cypress Tree Tunnel in Point Reyes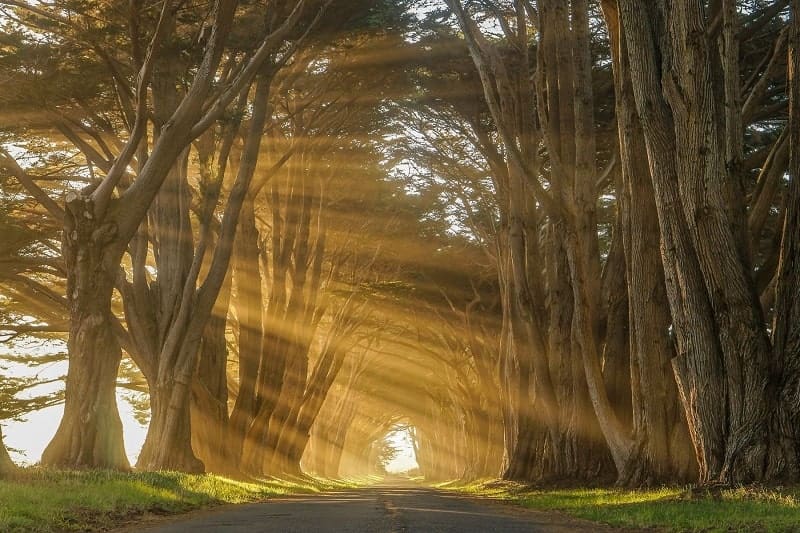 One of the most exciting adventures is the Cypress Tree Tunnel California bucket list offers. You will find scores of pictures of the famous tunnel online. While you can drive through the tunnel, we suggest you take a walk to enjoy it to the fullest. The experience will be surreal and you'll feel like the trees are closing in as you move along!
Bike across the Devil's Slide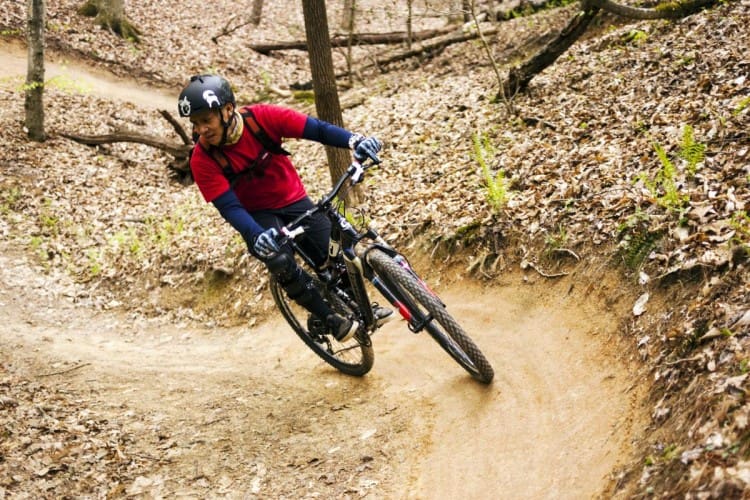 Biker's take note; this is among the most adventurous things to do in California! This was once among the most dangerous spot in the state and was shut down for re-pavement. You can now walk or bike across the trail in peace without fretting about cars. Enjoy breathtaking views as you make your way across the trail and stop whenever you wish to see a bit of scenery a little longer.
Hike to the famous Hollywood Sign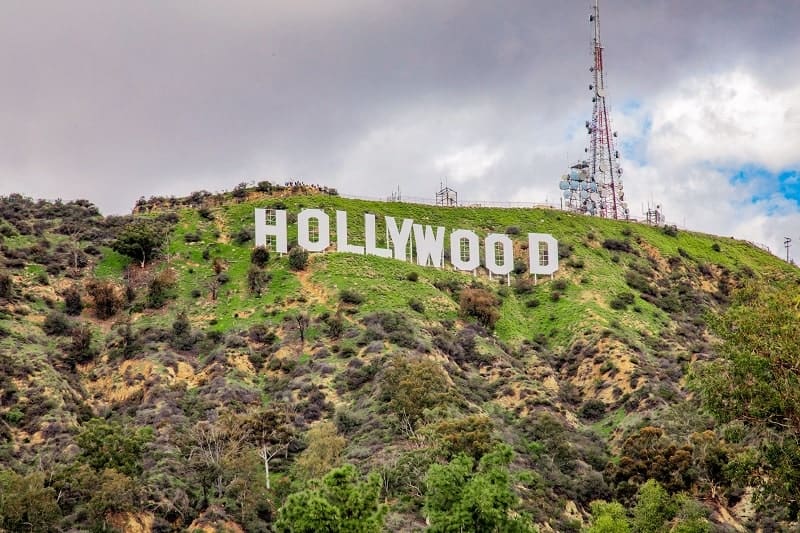 One of the most adventurous experiences to have on the ultimate California bucket list is to hike all the way to the world-famous Hollywood Sign. This is no ordinary hike. It's an important rite of passage for several California hikers. While you can't get very close to the sign, you can still look upon it from a distance. You will also be able to see Los Angeles beyond the sign.
How many of these awesome adventures included in the ultimate California bucket list would you like to enjoy? Book cheap flights to USA from India or anywhere else in the world for a California trip at once! Cover as many of these California bucket list items as you wish to. Hurry, enjoy as many of these adventurous things to do in California as you can!
***********************************
About The Author: Currently employed as a senior SEO analyst at Indian Eagle travel agency, Srilu Uppari is an avid traveler who loves to explore new places. Traveling to offbeat, exciting destinations, meeting new people, and learning about new cultures has been one of her main passions in life.