One of Britain's fastest growing towns, Milton Keynes is home to a broad selection of modern museums, activities and numerous interesting days out.  If you're planning a trip around the UK, here are six fun-filled activities you could get up to in Milton Keynes!
Whenever people visit the UK, they tend to gravitate towards the usual cities: London, Cambridge, Oxford – historical places that are widely known and offer a tourist experience focused around seeing the sights and shopping.  But if you want to get a feel for a real and relatively new urban location, there are few better than Milton Keynes, an up and coming borough of London.
Daytona UK

Engine heads may enjoy a day taking a speedy trip, or a two, around the go-kart track at Daytona. This fun-fuelled location caters for everyone, from corporate events to families with children as young as 5-years-old.
Daytona Milton Keynes opened in 1996 and boasts being the UK's ultimate outdoor karting venue. It has, not one but, two National Kart Association approved floodlit race tracks.  Spend the day hurtling around one of Daytona's circuits, you can choose from the 1200metre International Circuit, National circuit and the North circuit, which cater for both beginners and experienced drivers.  Drivers can choose to race the latest Sodi RT8 390cc karts or Daytona's amazing DMAX high-performance 125cc two-stroke karts.  Daytona can be found in the centre of Milton Keynes, just five minutes from the M1 (J14).
Bletchley Park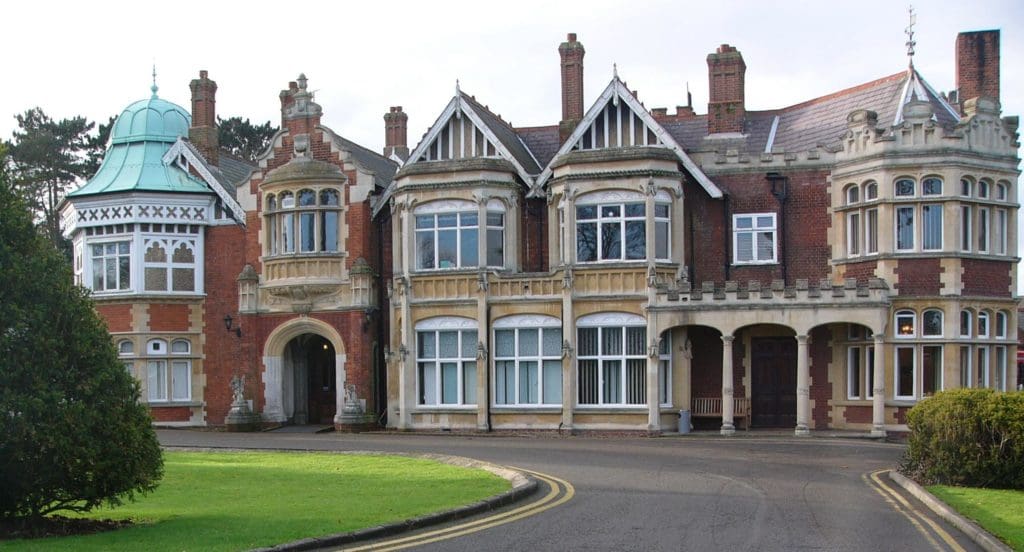 The home of the Enigma codebreakers in World War II, Bletchley Park is a monumentally important heritage site that sits right by Milton Keynes and acts as a museum dedicated to the codebreaker's heroic efforts.
Working out of huts across the grounds and using technology that would form the building blocks of modern computing, there's little doubt the codebreakers were vital in the Allies victory over the Axis power, and therefore should be explored and celebrated by all generations.
Bletchley Park itself is home to a variety of artifacts that add a personal insight into the daily lives of the codebreakers including Veteran diaries, letters, and recordings. There's also plenty of documents on loan from the Government Communications Headquarter's collection, such as cipher machines and original paperwork.  The heritage site also offers different events throughout the year, including an event in October talking about modern-day codes and ciphers. You can check out opening times and ticket prices here.
Xscape

Set in the centre of Milton Keynes, Xscape serves as a superb venue for anyone looking for a more adrenaline-fuelled, adventure day trip.  With a large indoor ski slope, a wind-tunnel for indoor skydiving and a climbing wall that scales two floors between shops and the cinema, the Xscape centre there is no shortage of things to do, all while being only a few minutes from the main shopping centre.
And after you've had your fill of action-packed activities, there's still plenty to do after-hours with a few choice bars and pubs which stay open well into the evening.  Add to that a great selection of restaurants and fun activities for the kids with bowling, an arcade and a cinema to check out and it makes a great spot for a day-out while you're visiting Milton Keynes.
4. Peace Pagoda
Sitting close to Willen Lake, the Milton Keynes Peace Pagoda is very first of its kind in the Western Hemisphere. Built in 1980 by the monks and nuns of the local Buddhist temple, this magnificent monument is designed to inspire peace and reflection. It's a great visit for those wanting a peaceful and tranquil day out.
The Pagoda is surrounded by 1,000 cherry trees, planted to remember all war victims. You'll also find the One World Tree at the top of hill between the Pagoda and the temple, which has messages of hope attached to remember lost loved ones.
The Pagoda has the traditional display telling the story of Buddha, his birth and death and the spiritual challenges he overcame along the way.
You'll find the Peace Pagoda via the A509 road that goes from the M1 into central Milton Keynes.
Gulliver's Land
If you have some younger children in tow, why not drop by Gulliver's Land? It may not be as famous as its mainland Europe competitor, Disneyland, but Gulliver's offers a great opportunity to enjoy some family-friendly fun.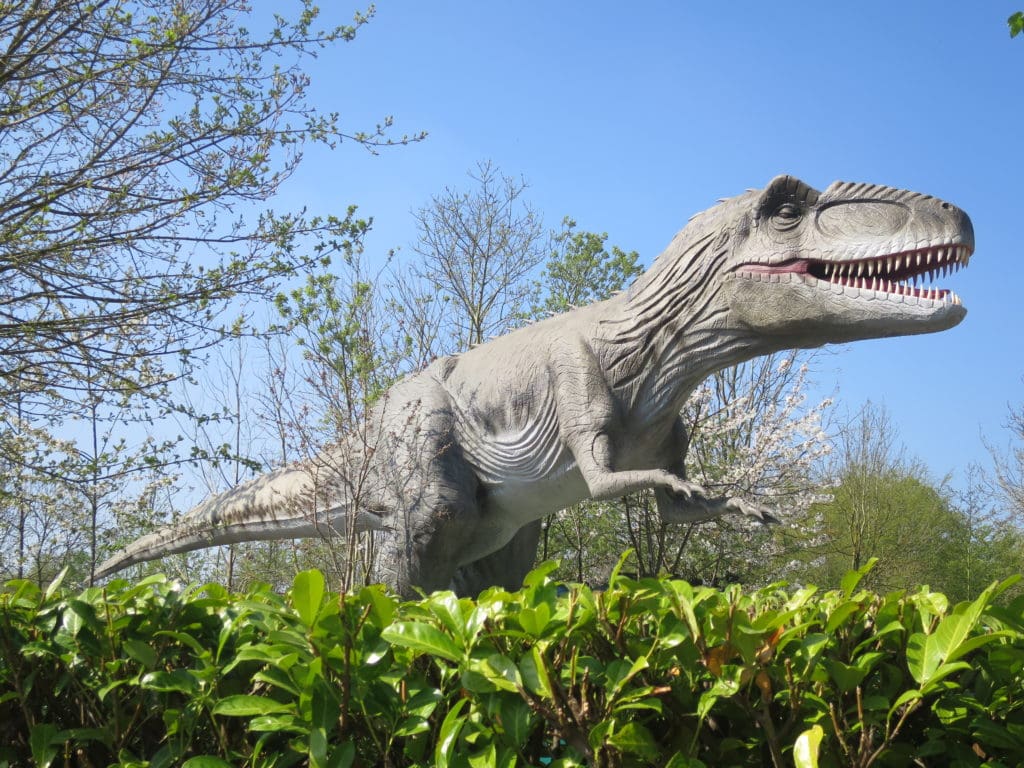 From thrill rides such as the Dragon Seige and the Runaway Train to the much tamer Giant Teacups and the Horses Carousel, there's plenty to choose from depending on your little one(s) age. There's also the famous Dinosaur Farm Park, home to over 30 animatronic dinosaurs, a petting zoo and the Jurassic River Ride – a great way to view the dinosaurs up close. You might even meet a 'living' dinosaur if you're lucky!
You can check out prices and book park tickets here. Opening times vary depending on seasons – for October they are 10:30-5:00pm.
Want to extend your stay here? The Adventurer's Village has plenty of themed rooms for a short break and there is a campsite available for a minimum fee of £40.  You'll find Gulliver's Land using the postcode MK15 0DT. If travelling on the M1, exit at Junction 14 and follow the signs.
Mud Mayhem Off Roading 
Just four miles from Milton Keynes, Mud Mayhem allows driving enthusiasts to get behind the wheel of a prestigious 4×4 off road Land Rover Defender, ex-army RAF lorry or a converted Land Rover Discovery. With over 800 acres of tracks complete with lakes, woodland, mud-filled pits and steep hills, you'll get the full off roading experience in a day out to remember.
If you're a newcomer, don't worry – the on-site instructors will provide full tuition so you can quickly master the Land Rovers. You'll also be given a full safety briefing beforehand, alongside necessary safety equipment.
The experiences start from £19.99 and include:
4×4 Off Road Experience: With groups up to three, get behind a Land Rover Defender and go off the beaten track on a 3.5-mile course.
Crazy Car Challenge (two people): Drive a Land Rover with the steering completely swapped. You will also be blindfolded as your passenger navigates you round any obstacles.
Crazy Car Challenge (four people): Same as the Crazy Car Challenge for two, only with extra helpers!
Off Road Truck Driving Experience (two-18 people): Get inside a DAF lorry as you navigate round the 3.5-mile course; this is certainly a step up for experienced off roaders.
4×4, Segways and Quads: Squeeze all three of these vehicles into three action packed hours. Complete with tricky off-road tracks, large fields and lakeside paths to conquer.  
Please note, anyone wanting to book a day at Mud Mayhem must have a driving license that's been valid for at least a year. The best way to get around this obstacle is to book an intensive driving course and pass as soon as possible. And obviously, you must be a minimum of 17 years old!
Mud Mayhem can be found just off the A421, only a 13-minute drive from town on Drayton Road.
It may not be one of the big names in the global tourism ledger but there's plenty to get up to in Milton Keynes, why not step off the beaten trail and try a different experience?