Leave Your Bulky Bags Behind and Protect Your Valuables in a Bandi Pocket Belt
I've been trying out the new BandiWear products and I'm now a raving fan!  The Bandi Pocket Belt is a great addition to the travel accessory arena and would make a super gift for any travel enthusiast or active person you know.  Here's the scoop on what makes Bandi Pocket Belts and wallets ideal for keeping your valuables safe while you travel, jog, walk or shop.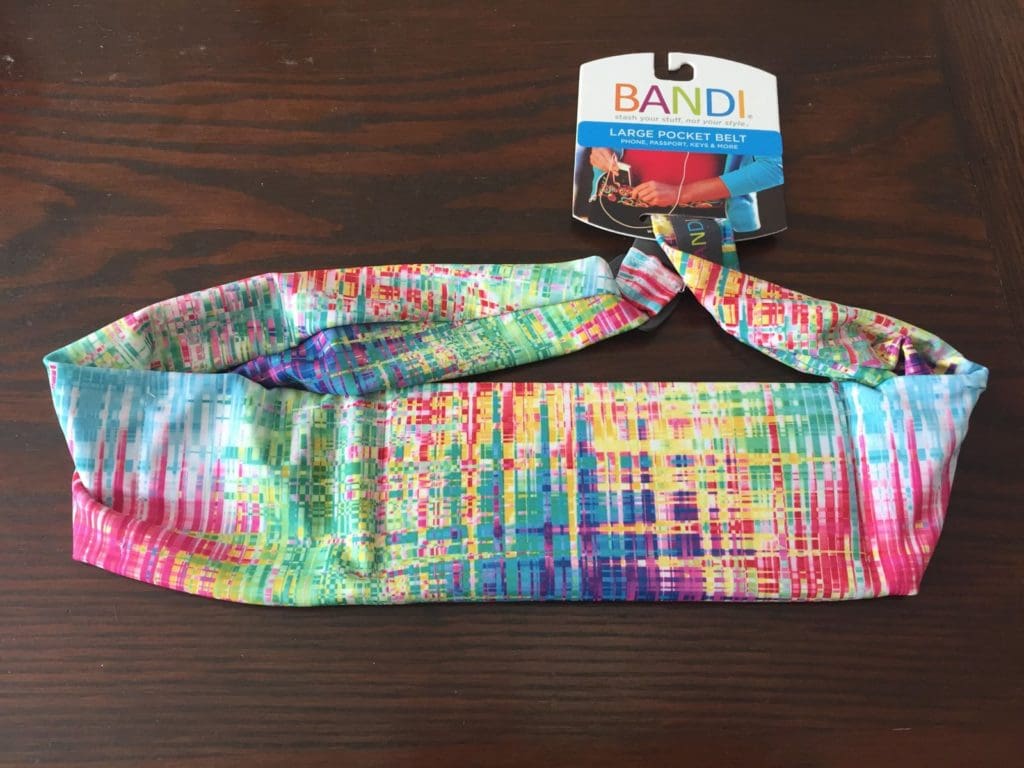 The Bandi Belts are made of soft, flexible, stretchy fabric that has multiple hidden pockets to accommodate your cellphone, passport, credit cards, keys and other essentials.  These belts come is wonderfully stylish fabrics and can be worn as a fashion accessory or discretely hidden under your top.  I tried inserting my passport, mini-wallet and cellphone and found it to be very comfortable.  You can snap the belt on, or simply step into it and slide it up to your waist – it's that flexible.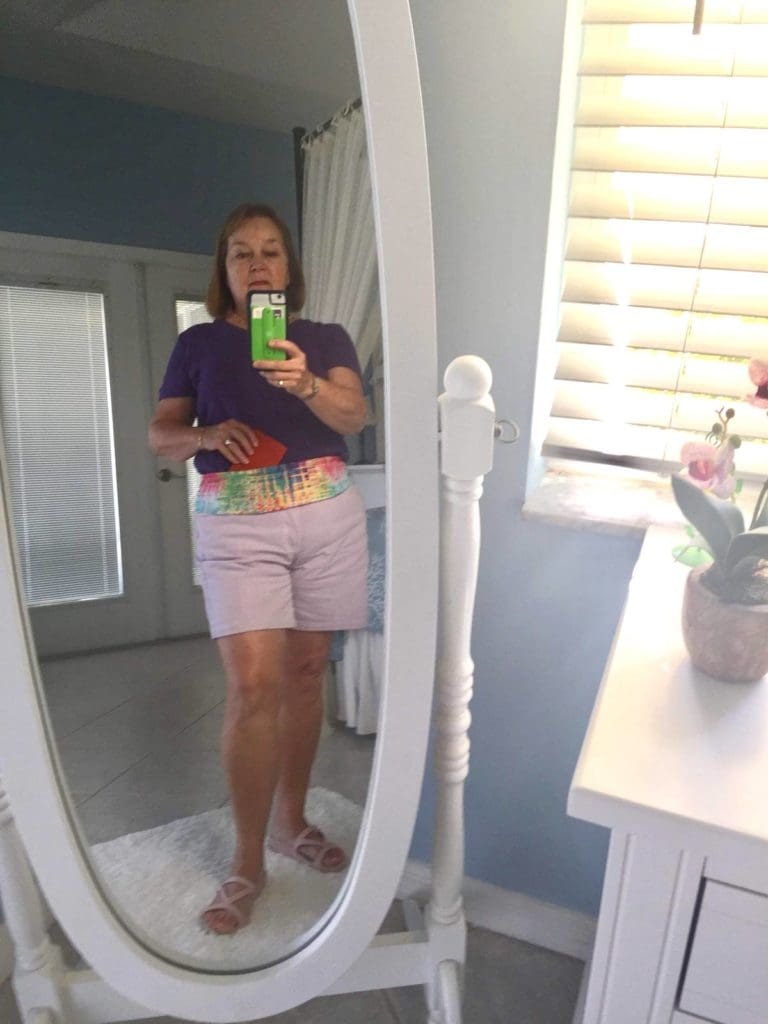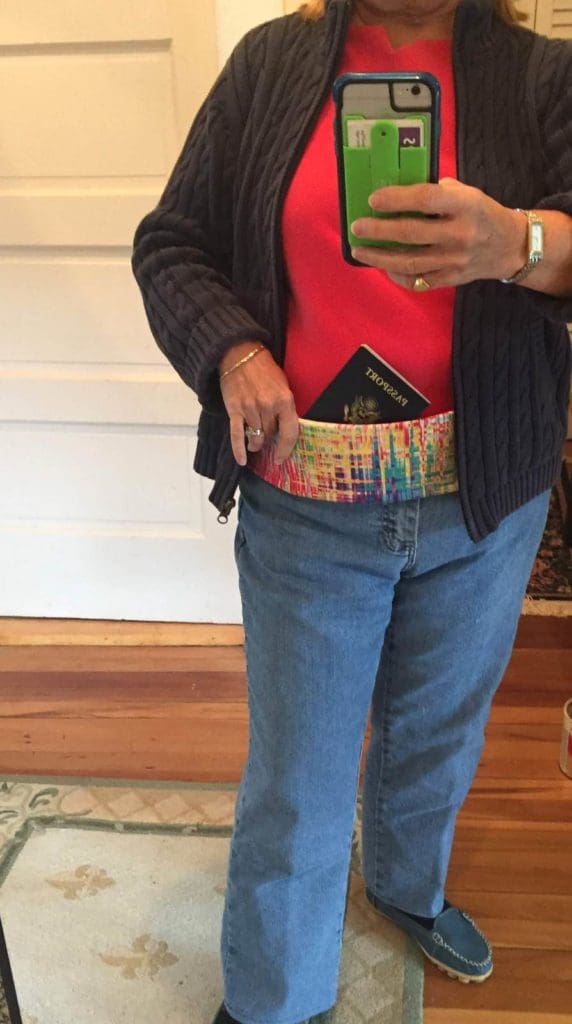 This will definitely be my new travel belt for carrying all my essentials and money while sightseeing.  I love the fact that it's so soft that tucking it under clothes is no problem.  Even better when I'm heading out the door to walk or going to workout, it slips easily over workout clothes and stays secure.  Thinking ahead to a beach day, the Bandi belt would be great there as well.  The belts come in tons of colors and designs and several different widths.  They also make a nice rfid wallet that fits nicely into the belt pockets.  Their new line also includes cute Bandi belts for kids.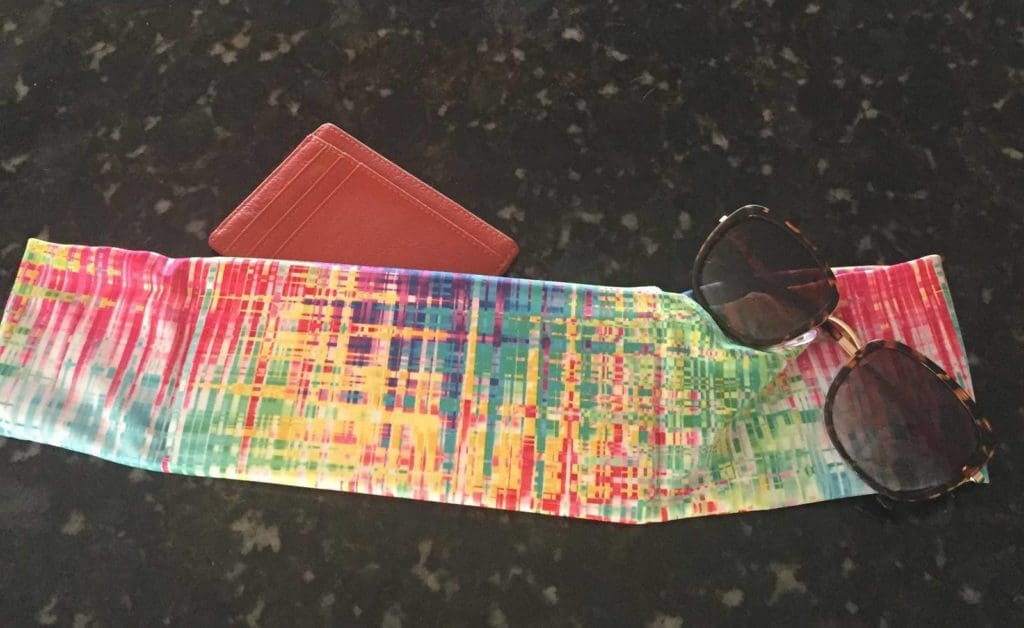 So my recommendation is to ditch your swinging shoulder bag, stiff money belt, and ugly travel pocket, and go with a Bandi belt instead.  Prices are in the $30 range and can be ordered on their website:  BandiWear.com