Zurich Bucket List: 10 Best Things to See and Do
Zurich is the biggest city in Switzerland, a kingdom with one of the best economies in the world. There are many attractions in Switzerland, and you would not want to miss out. As you are reading this, I know you already have it in your bucket list. That is the reason you will want to know the 10 best things to do in Zurich in advance of your visit.
In this list, we identify the best activities you can engage in when you visit Zurich. You can plan your trip according to your preferences. Go ahead and make your visit interesting and enjoy the beauty of the city.
Here are the tourist activities to consider when travelling to Zurich in Switzerland.
1. Hiking on Uetliberg Mountain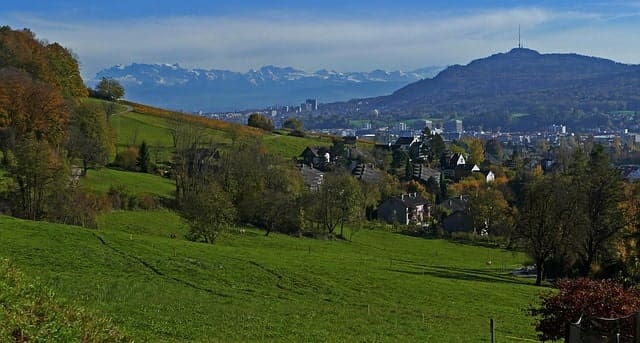 The mountain is 2,800 feet high. It is the highest point around Zurich. You can get to the top and have a clear view of the places around Zurich. From the top, you can also see the Alps as well as Lake Zurich's clear waters. Hikers will find its trails favourable for tours during the Summers. The views make your hiking experience satisfactory, and you will not want to miss it.
2. Mountain Biking
Still dwelling on the Uetliberg Mountain, it is a desirable destination for mountain bikers. The 20 minutes ride from town is an excellent destination to experience and enhance your biking skills. There are numerous mountain biking trails you can choose from according to your preference. When you get to the top of the mountain, you will find a hotel. Ensure you take a nice meal before you embark on your downhill journey.
3. Zurichsee Boat Tour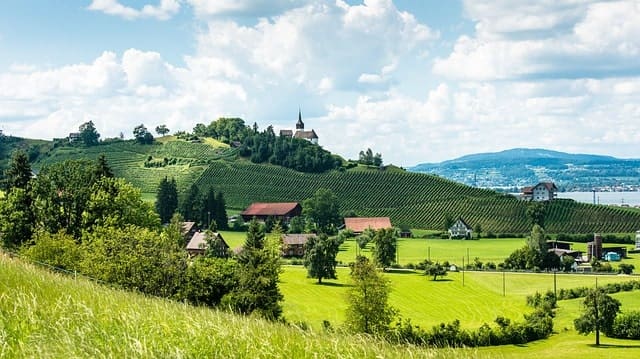 Lake Zurich and River Limmat are ideal for water tours around Zurich. When you plan your trip, ensure you have a boat tour in your activities to experience the wonders of the view from the waters. Around Lake Zurich are beautiful farms, mountain slopes (you will also love seeing the snow caps on the mountain tops), and ancient settlements.
4. Visit the Zurich Zoo
For those who love wildlife viewing, there is no reason to start wondering where to find the habitats to see the elephants. The Zoo Zurich is a fantastic destination to see more than 400 animal species. It is among the best zoos you can visit in Europe.
5. Visit Art Dock Zurich
We all love art, and missing the art destination in Zurich can only make your trip incomplete. As a free entry art museum, you can plan our visit in the evenings (between 5 pm and 9 pm Tuesday to Friday). See for yourself the outstanding art from the local community since the 1960s.
6. Zurich Food Tour
The Zurich West district is a go-to place when you want to experience the livelihood of Zurich food and beverage scene. It is a guided trip on the global food destination to include on your original scratch map. The tour is available in both English and German. The entry fee, which consists of the food and drinks is CHF 89 (US$ 90) per person.
7. Go Sledding
The mountains in Zurich have snow tops. During Winter, the snow increases and covers the slopes. Sledding is a common winter sport in Zurich that you need to participate in. The Uetliberg Mountain is among the best-choice sledding spots in Zurich with 3.1 km (1.9 miles) sled trail.
8. Ride a Cable Car to Felsenegg
Zurich's vantage point is in Felsenegg. You can have a great view of the city and all the places around from this point. There is also a hiking trail there for hikers. A classy restaurant will serve you with high-quality meals. To get there, you need to take the aerial cable car from the city.
9. Explore the City on a Bike
Riding a bicycle in Zurich is not only fun but also cheap – or free! Under the "Züri rollt" initiative, you can hire a bike for free and use it for your day's activities in town. All you need is a deposit of CHF 20. You can also reserve bikes for use when travelling to Zurich. Reservations, however, are only available if you need more than five bikes. Each will cost you CHF 10 for hire.
10. Visit focusTerra
Instead of walking and partying around the city all day, you can take a "class" and learn Earth Science in a more interactive and fun way. FocusTerra is an ecological exhibition museum where you can learn all scientific explanations about the Earth from the core to the top of the mountains – with a fantastic Earthquake simulator. Needless to mention, it is a free entry activity.
Summary
Spending a holiday in Zurich can enrich your mind, change your perception of things, and entertain your stay. The choice of activities you make depends on your preferences, budget, and visiting season. It is ideal to schedule your trip when it is favourable for your desired activities.