How to Travel Light with a Newborn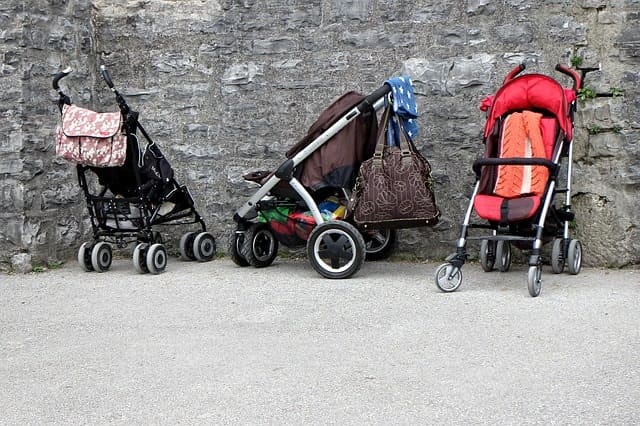 For someone who is used to travelling by themselves, taking a baby on a journey might present a challenge. Not only do babies need a significant amount of things, especially in their first years, but they can also be very unpredictable.  The change in environment might make babies prone to tantrums, nappy blowouts or being fussy. Contrary to popular belief, you do not need to carry all your baby items and supplies on a trip.
While it might seem like most of these supplies are essential, they are ways of reducing the amount you need. Packing light has a lot of advantages.  Plan what you intend to pack. See if it all fits in your suitcase and consider how easy your items are to maneuver.
Listed below are tips for travelling light with a newborn;
Pack based on function, not convenience
There are a thousand and one items that most mothers use as part of their daily routines. While these baby items certainly make life easier, the majority of them have just one or two purposes that can be easily improvised.
An essential key to packing light is to identify the necessities and pack items that can perform a variety of functions. Separate these necessary items from your list of everyday products and pack them first.
The necessary items you might consider are;
Nappies
Clothes
Bottles and Formula if you are using them
A stroller or pram
A car seat
Most of these items can fit into your nappy bag and will be carry-on luggage, leaving you with the stroller and car seat which can easily be carted around, especially if your car seat is a baby capsule.
Buy, rent or borrow
It is advisable to make arrangements to rent or buy some things at your destination instead of lugging everything with you. For instance, you can pack the number of nappies you will need for the duration of the trip and some extras.
You can always buy more nappies at your destination. When our kids were little and we were flying to Scotland, Mum would always make sure she had a supply of nappies and wipes ready for our arrival, so the only nappies I carried were enough for the journey.
If you are visiting family or friends, you can borrow car seats, strollers, pack 'n' play and cribs from them. We had beautiful family friends who lent these items to Mum and Dad when we were doing the long haul trip to visit.
If you are staying in a hotel, conduct research and call ahead to rent these items from dedicated baby rentals.
Invest in a baby capsule
A carrier or baby capsule is essential because it frees up your arms and allows you to get a better handle on your luggage. Some capsules can even be attached to strollers and serve as car seats.
If you don't have a baby capsule of your own, consider hiring a baby capsule to take with you on your trip. They can be easily checked in at the airport, usually free of charge.
Pack interchangeable outfits
You might be tempted to pack all the cute outfits and footwear that you bought for your baby. Resist this urge as you might end up not using most of the packed outfits. Instead, pack clothes that can be worn with each other. Be practical.
One of mine had a major nappy blowout mid-flight. Those clothes did not see the light of day again, thankfully I had a complete change of clothes in the nappy bag I had taken onboard.
This same principle applies to you and your travelling partner. A few tops combined with one or two skirts and pants with two footwears is usually enough to get you through a trip. This method allows you to cut down on meaningless clutter and frees up space for other things.
Reduce your luggage
Packing just a few things for yourself will give you more space to pack items for your baby. Try to limit your luggage to a simple backpack or carry-on and dedicate the remaining space to your baby.
Travelling light with your newborn will require some planning and research. It is advisable to take the time to sort out and identify ways by which you can reduce your luggage.