Osaka, Japan: A Brief Introduction For First Time Visitors
Japan continues to be an increasingly popular vacation destination for travelers all over the world. The intriguing mix of traditional reverence and modern wonder makes Japan a wonderful place to visit, and though Tokyo tends to be the go-to area for most tourists, there is another bustling city worth visiting: Osaka.  Here's a brief introduction to Osaka Japan that will set the stage for first time visitors.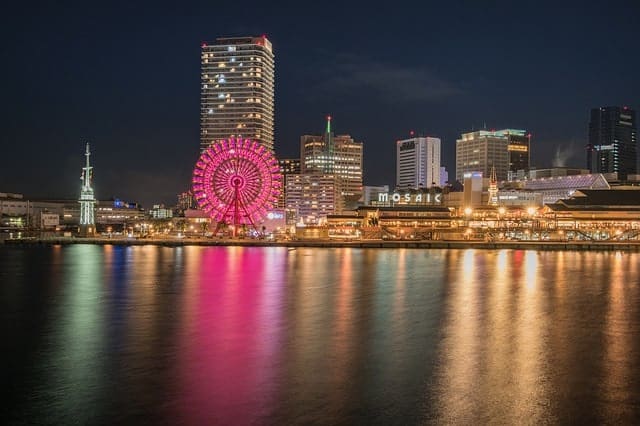 Osaka is a wonderful location that often gets overlooked, but is absolutely worth a visit. Depending on the source, Osaka is generally regarded as the second or third-largest city in Japan. Considered the birthplace of Japanese comedy, this thoroughly modern municipality has a contemporary flair that can't be missed. From its food to its nightlife to one of the largest aquariums in the world, the city has a well-rounded focus on entertainment that makes it an excellent candidate for any fun-loving travelers. Here's a guide to Osaka, Japan for people looking to get a full experience.
A Little Osakan History
Nearly half a millennium ago, the Japanese warlord and second "great unifier" of the country, Toyotomi Hideyoshi, chose this location as the site for his famous Osaka castle, which still stands as a primary central point for the city. At this time, the city stood tall as a preeminent political power in the country. While the honor of being the primary center of the government ultimately went to Edo (now Tokyo), Osaka has continued as a thriving metropolis with an unmistakable pizzazz that is all it's own.
Osakan Food
If you're a fan of fun and delicious food, in particular, Osaka won't let you down. The city prides itself on it's unique, cheap, filling culinary style that includes local favorites like:
Osaka Hot Spots
While a city as large as Osaka has an endless list of sites to see and things to do, several of the top stops worth taking in include:
Osaka Station: After a complete remodel that ended in 2011, the massive transportation hub is an architectural wonder to behold.
Shitennoji Temple: This Buddhist temple is the oldest officially administered temple in the entire country and was founded in 593.
The Shinsaibashi Shopping Arcade: This shopping hotspot stretches for over 650 yards and is packed with tourist fun.
Nakanoshima: This tourist-friendly location consists of a nearly two-mile-long stretch of sandbar that lies snuggly between two rivers. Along with a collection of commercial and governmental offices, the strip of land also sports a large number of museums, art galleries, and other locations including the Osaka Science Museum and the Museum of Oriental Ceramics Osaka.
Universal Studios Japan: If you're a fan of theme parks, you can't miss Universal Studios Japan (USJ) located in Osaka. While it has features that are the same as the parks in the U.S., it also has attractions that are unique to the Japan location.
Osaka is also a great base location if you are looking for easy access to some of western Japan's other popular destinations while on your trip. For example, Kyoto — a city popular for is traditional architecture and historical sites — is only an hour's train ride from Osaka station.
Japanese Culture in Osaka
It's always important when traveling to prepare yourself for the differences that you'll find in another culture. It's the same reason that cultural intelligence is such an important element in the modern business world. While Japanese culture is an important thing to study all on its own before making a trip to the island nation, Osaka itself has some specifically unique cultural elements, as well.
While still distinctly Japanese, the culture within Osaka itself has its own flavor, especially when compared to other major city centers like Tokyo. Osakans famously consider themselves more level-headed, less stuffy, warmer, and more open than their fellow countrymen. In general, this is a nice fit that should provide a welcoming environment to tourists and overseas visitors.
Visiting Osaka
Of course, this is just the tip of the very large, impressive iceberg that is Osaka, Japan. Though there are several areas worth seeing in Japan, Osaka stands out on its own as a fantastic choice or even as a great starting location for a multi-destination trip as it has one of Japan's international airports. With the dazzling signs, delectable food choices, and the warm and friendly people themselves, the metropolis is one of the best places to visit during a trip to the Land of the Rising Sun.