Top 10 Travel Tips for Visiting Turkey
Turkey is one of the most unique, multicultural countries in the world. It has everything from beautiful, untouched beaches to bustling, vibrant cities. Due to its fusion of European and Asian heritage, it also boasts an incredibly rich history and diverse culture. There is plenty to see and plenty to learn from the history and the proud, accommodating locals.  Before you plan your journey to Turkey, you'll want to consider our travel tips for Turkey and follow our Practical Guide for Visiting Turkey.
Here at Salamander Voyages, although we specialise in private gulet charters across the coastline, we recognize Turkey has so much to offer inland as well. Allow us to run you through our tips and recommendations on how you can make the most out of a trip to Turkey.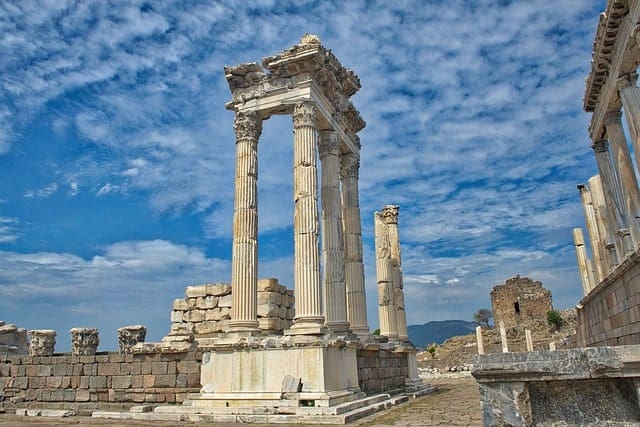 Learn Some of the Language
We're not saying you need to be fluent in Turkish, however, like in most foreign countries, the locals will appreciate it if you at least make the effort with their language. Also outside of the big cities, not many of the locals will speak English.
Luckily, with the Turkish language, it's fairly easy to pick up the basics. It's an easy language to read and most words are pronounced how they are spelt. Once the locals hear you attempting Turkish, most will be able to understand you well enough. You'll also likely be received much more warmly and even get better service in cafes and bars.
Here are a few basics:
'evet' means yes
'hayir' means no
'tesekkür ederim' means thank you.
Dress Respectfully
Turkey has a mixture of Western & Eastern civilisation. Because of this, there is a very high Muslim population. In most places, you should be fine wearing what you want, however, the culture is more conservative the further East you go. In this case, it could be worth covering knees and shoulders. You're perfectly allowed to wear what you like, however, the locals will find it more respectful if you cover up and avoid wearing shorts.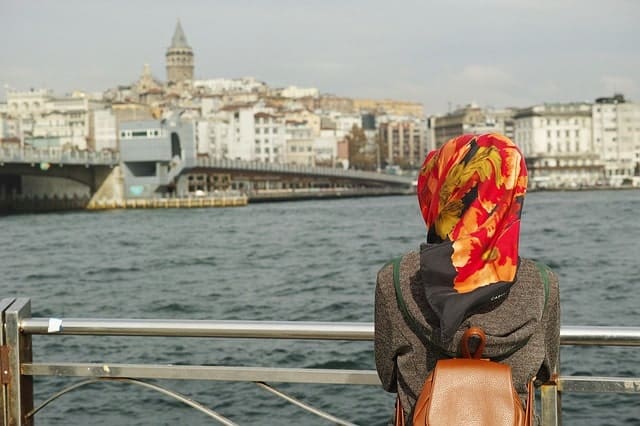 If you plan to visit a mosque, however, it is important to ensure you cover your hair, shoulders and legs. Also if you are invited into somebody's home, you will usually be expected to take your shoes off.
Of course, all of this depends on where you go. In larger cities where it is less conservative, don't be surprised to see more lavish clothing and style. The usual attire in busier cities is formal wear.
Clear Your Plate
There's no denying one of the highlights of visiting Turkey is the food. Be aware though that it is quite common to find lots of places offer in excess of 3-course meals, sometimes even six. Also, many locals will consider it rude if you weren't to completely clear your plate and accept all of the courses offered.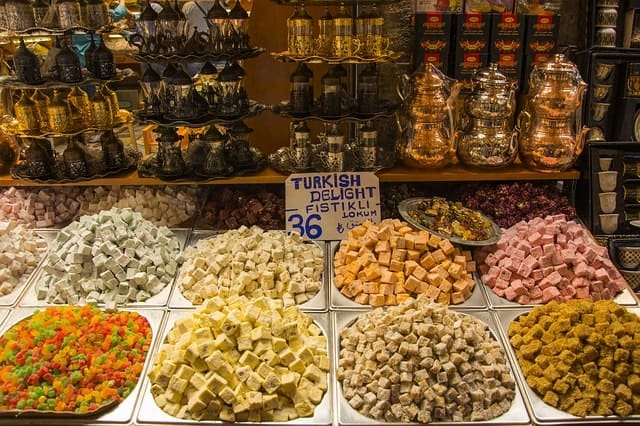 It's best to accept all of the courses, however, be careful not to overindulge with the earlier ones. If you are served meze, a selection of small dishes, perhaps take a spoonful from each dish. Turkish people are very accommodating and a typical dish there is fairly large. Serving you large amounts of food is just their way of being polite.
However, If you are like us, having a few plates full of Turkish food isn't a problem at all.
City Breaks
Turkey is blessed with a wide array of cities, many with unique and diverse characteristics and culture from each other. It may be difficult to visit all, but here are a few you should consider.
The capital Ankara, located in the centre of the country, is a centre for performing arts, including ballet, opera, the Presidential Symphony Orchestra and theatre.  Although not the capital city of Turkey, Istanbul is the biggest, most vibrant and atmospheric city in the country. The fourth highest populated country in the world, it possesses plenty of history and character.  There's also Izmir on the Aegean coast, which has a traditional Greek feel. This city contains ancient Greek ruins and archaeology.
Antalya, also known as the Turquoise Coast due to its beautiful blue seas, is in the Southern Mediterranean region. Used as a port during Roman times, there is a harbour packed with yachts and stunning views of the beaches.
Visit The Countryside
One of the wonderful things about Turkey is the vast landscapes of cities, countryside and beaches. This is why it's important to make the most out of everywhere. The countryside may be more desolate than the cities however this is what makes it so peaceful and relaxing.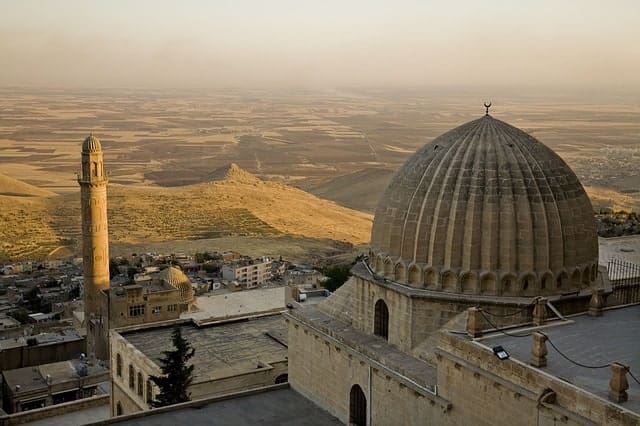 Mardin for example, located in the South-East of the country, is full of beautiful architecture, steep rocky hills and flat plains. Close to the borders of Syria and Iraq, it is a beautiful region, contrasting to buzzing cities like Istanbul.
Go To The Beaches
Turkey is home to some mesmerising white, sandy beaches which spread for miles. Any place on the coast will suffice for a relaxing time spent sunbathing and paddling in the crystal clear oceans.
Dalyan Turtle Beach specifically is a beach we would recommend visiting. Dalyan is located between Fethiye and Marmaris, on the South-west Mediterranean coast. It is home to endangered loggerhead turtles who have been around for over 45 million years. They lay their eggs here and are heavily protected by the Turkish government and conservationists. These turtle filled beaches are a popular tourist hotspot.
Some other things to visit in Dalyan are the mudbaths, hot water springs and temple tombs.
Hire a Gulet
One way to view a few of these beaches is to charter a gulet. You can hire a private gulet for a week or two, or even just book a gulet ride for the day.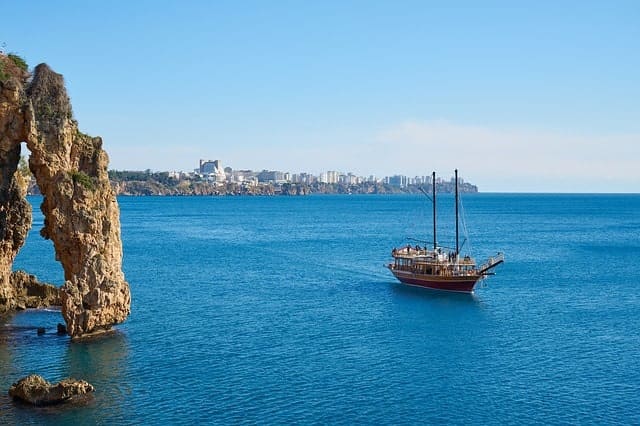 A gulet is an excellent way to view the Turkish coastline in its full glory. Sailing across untampered beaches, coves and cliffs whilst sipping Turkish wine against the cool ocean breeze is an experience not to be missed.
You also get to visit secluded villages and archeological sites on islands which are only accessible by boat.
Brush Up On Your History
Turkey has a powerful historical story, and due to its combination of Asian and European influences, there is plenty of it on offer.  Whether its visiting museums in the city, or the ancient ruins of the Ottomans, the Seljuks and the Mongols, wherever you go you'll be sure to find something worthy of learning.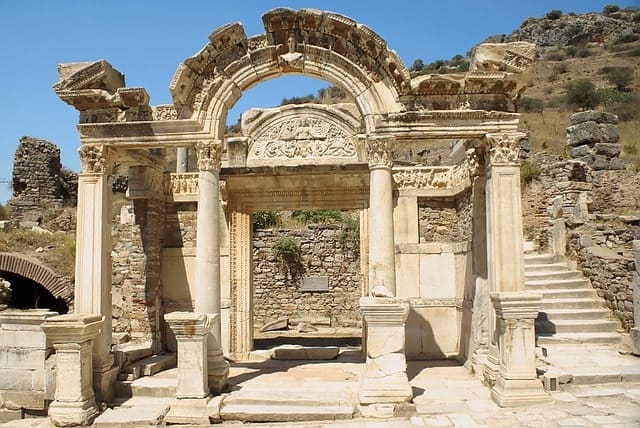 Istanbul, in particular, is a great city to visit museums. There's the Hagia Sophia Museum, Topkapı Palace Museum and Harem Apartments, Istanbul Archaeological Museums, Istanbul Mosaic Museum, Museum of Turkish and Islamic Arts, Museum for the History of Science and Technology in Islam, Chora Museum, Galata Mevlevi House Museum, Yıldız Palace, Rumeli Hisar Museum and Fethiye Museum to name a few.
Respect The Culture
Turkish people are very proud and passionate. There are some topics which can be quite sensitive, so be careful what you say to avoid offending anyone.
Politics for example. Mustafa Kemal Atatürk became president in 1923 after founding the country. He also kickstarted Turkeys education, political structure, art and culture. Any insults or jokes about Atatürk won't go down well. It is also illegal to make jokes or insult the government, the military and the Turkish flag.  As an Islam country, Ramadan is celebrated in Turkey. If you visit during Ramadan, you should only eat and drink in private during fasting hours. It is seen as disrespectful to eat and drink in front of people who are fasting.
It is also polite to try and bargain with Turkish people at markets and stalls. It is seen as a form of politeness and a way of positive communication, plus you get to save some money. Be wary not to try driving the price too low, however.
Football is also a very hot topic in Turkey, especially with the two Instanbul based teams, Fenerbahce and Galatasary. There is a fierce rivalry between the two teams, and supporters of each are very passionate and loyal. They may not take too kindly to any jokes or derogatory comments made about their team.
Take a Hot Air Balloon Ride
Another way to view the stunning landscapes Turkey has to offer is travelling via hot air balloon.  Cappadocia is in central Turkey, and home to Monks Valley. This valley is renowned for its unique 'fairy chimneys', which are tall clusters rock forming a vast, spectacular canyon.  The best way to see these mesmerising formations are from the sky in a hot air balloon. As well as the landscape itself, simply viewing numerous, colourful hot air balloons in the sky is a beautiful sight in itself.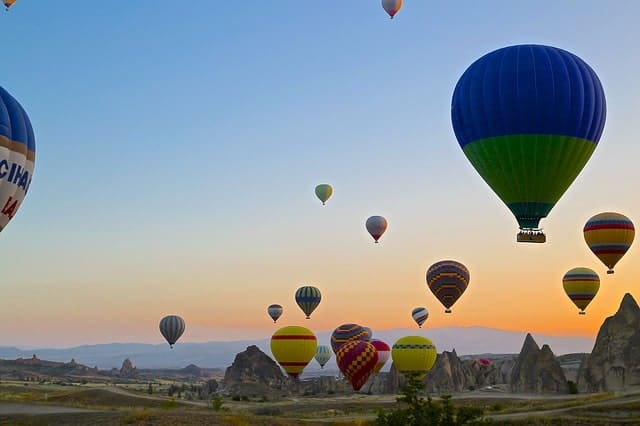 You can also stay in cave houses which have been carved into these valleys. The people of Cappadocia lived in these caves for years, except now they've even been kitted out with electricity, showers and toilets.
Turkey has endless stories and places on offer, each one different and special. Whether you visit for the history, culture, food or landscapes, you're sure to have a trip to remember.
The people are very friendly and accommodating, as well as proud and honourable. You will be well looked over whilst you are over there, and even more so if you are respectful and fully immerse yourself in the culture.