Top Reasons a Memphis Getaway Should Be On Your To-Do List
Taking time off from work and traveling could be your best probiotic and stress reducer. A bit of adventure can do  wonders for your spirits.  And while some folks love to lie on a beach or sail away on a cruise, we'd like to suggest indulging in a lively getaway to one of America's most spirited cities, Memphis, Tennessee.
If you have never visited Memphis, you're missing a very fun time.  Here are the reasons why a Memphis getaway should to to the top of your to-do list.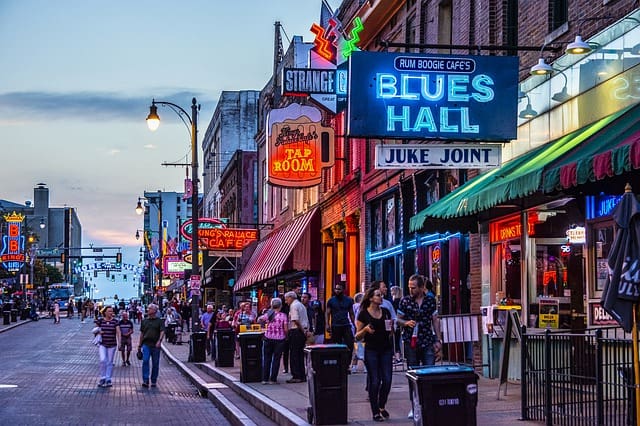 Hang Out on Beale Street – Most Popular Street in Memphis
This Downtown Memphis Street is somewhere you will enjoy being, and get soaked up in Memphis Music, outdoor concerts and festivals. The city was declared the home of blues by the congress: you will see where that came from. The entertainment district is known for legendary rock 'n'roll, delta blues, jazz, gospel, and R&B. Beale Street is a melting pot of activities that doesn't discriminate different age groups: there is something for everyone.
Memphis Has the World's Best Barbecue
Memphis is not only known for blues but also the barbecue. The reason why the Memphis-style barbecue stands out from the rest must be the kind of meat used. That is; high quality smoked meat, which is slow-cooked to enhance its natural flavor. The dry rubs and sauces also have a distinct flavor. In other words, it is something worth flying across the globe for.
You could borrow some notes on the high standards of barbecue in this city and try it back at home.
Memphis is Budget Friendly

The cost of living in Memphis is lower than the national average by 14.3%. If you are on a tight budget, nothing should hold you back from enjoying time away from home. Unlike most of the tourist destinations, you won't have to dig too deep into your pockets. Accommodation costs are low, goods and services are affordable, and some expeditions will cost you nothing. For instance, visiting the Beale entertainment district, Dixon Gallery and Gardens and the Pink Palace Museum.
The Weather is Pleasant

The Memphis metropolitan falls in the mid-latitude climate, and the weather is moderate much of the year. The winters are cool but not extremely cold, and the summers are hot and humid spring and fall are delightful. As you prepare to visit any part of the world, among the most important factors to consider is the climate.
This will give you a guide on what to wear and what to include in your itinerary. Memphis subtropical climate is friendly, something that will make your stay enjoyable.
Craft Beers
Craft beer lovers enjoy weekends at Memphis. Bluff City in Memphis has a long history with alcohol dating back to 1915. It must be the reason behind the unique local beer. Memphis hosts several local beer brewing companies who work tirelessly to continue upholding the traditions put in place by those who came before them.
There are Wild Animals
Memphis is a one-stop-shop where you get to interact with the wild animals. The Memphis zoo has a way of showing you a clear picture of how the different wild species are in their natural habitats. The zoo has about 19 exhibits, all which have been designed to mimic the real homes of the animals. Some of the unique species you will come across include the Primate Canyon, Pandas and Teton Trek.
Inside the zoo, there are gift shops, if you might be interested in taking souvenirs back home.
Of course that only scratches the surface.  Memphis is also famous for being the home of Elvis Presley and Graceland, the National Civil Rights Museum, and paddle-wheel river boats on the mighty Mississippi.  As you plan your trip to Memphis, carry light clothes as it has more summer days than other cities. Remember to leave some space in your suitcase to carry souvenirs from the gift shops. You will take plenty of photos, so do not forget to bring your camera, charger, and extra batteries. Be ready to enjoy the best that music culture has to offer.