4 Helpful Tips for Planning an Adventure Vacation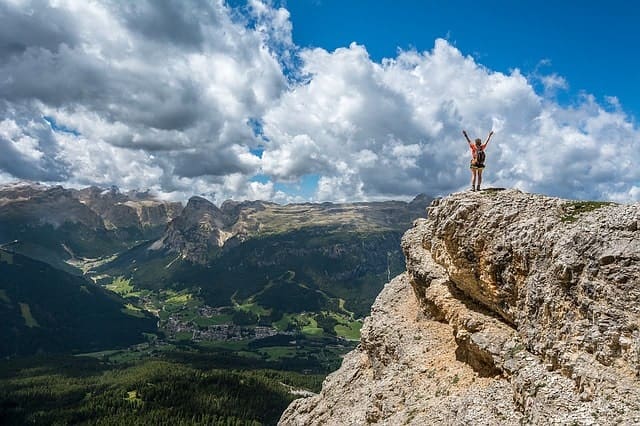 The best thing about adventure is the spontaneity and the kind of good fear which comes from travel unknown and new experiences to be had. It's sometimes hard to plan for everything when it comes to an adventure vacation, because you never know what might happen. Nevertheless, there are still some handy tips you can be aware of which will be applicable to any vacation and an adventure vacation in particular. As always, plan ahead for your own safety and learn about the rules and regulations of the country you are visiting.
Rent a Motorhome 
Renting an RV is the most flexible accommodation and transport arrangement you can make for a vacation tailored around hitting the open road and chasing adventure. If you rent an RV, you are making it easier to pull over any time you like, break out the camp chair and table and sip your coffee while watching a glorious sunrise or perhaps taking in a stunning mountain range or two. Not to mention you'll have easy access to everything you need, such as a kitchen and bathroom.
It's also a budget-friendly option, as it combines the price of transport and accommodation into one, ideal for those vacations where you're planning on travelling for weeks or maybe even months, meaning you don't have to worry about long term hotel or hostel payments.
Travel Light 
Extra luggage and belongings will only serve to weigh you down when you're searching for adventure. Packing a heavy load is absolutely fine when you're checking into a hotel or resort for two weeks – but if you're planning on moving around day in and day out and finding new places, then light luggage will be your best friend. You don't need to pack everything to take with you, as you can easily find laundry services during your trip to wash the items you already have. Try and pack the bare essentials, and you'll feel liberated for it.
Travel Smart 
Though it's important to pack light, it's also important to ensure that what you do pack are the right items. Consider what you're intending for your adventure – are you planning on hiking and taking part in a lot of outdoor activities? Or are you planning on more water sports, sunbathing and swimming? Whatever you have planned, ensure you have the right gear, such as a swimsuit and comfortable hiking shoes.
Budget Spare Funds 
It's safe to say that, on any vacation, you should always take extra cash as a security measure to fall back on – but with adventure-seeking vacations, it's more likely you'll need a lot more extra cash incase you stumble across an amazing activity opportunity or a souvenir you simply can't do without. When travelling from place to place, it may also be the case that you encounter unexpected costs, such as using more fuel than you thought you would, road tolls or eating a significant amount more than you expected due to building up an appetite from your exciting experiences.