5 Best RV Parks in Colorado – Most Beautiful RV Campgrounds
We have put together a list of five best RV parks in Colorado to assist you in mapping out your next trip. You'll get to know RV parks and campgrounds that are hidden away from plain sight in the soothing landscapes.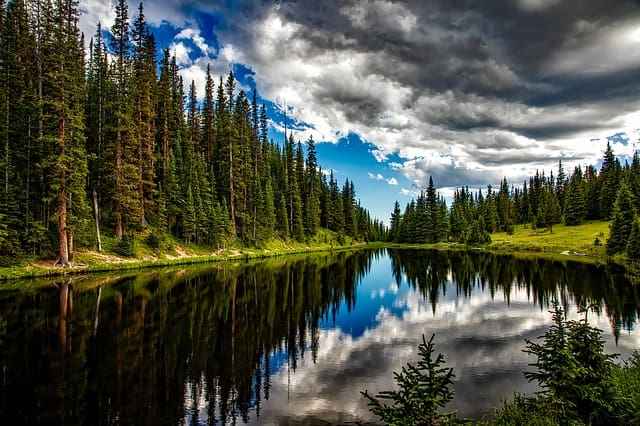 The state of Colorado in the Western US is right at the top for its recreational vehicle road trips. Ranging from those awe-inspiring beaches to the breathtaking forests there is an array of scenic beauty here. Among the most frequently visited destinations here is Centennial State which is the home to a major portion of Rocky Mountains on the South.
The focus of this content will be the amenities that these facilities have to offer to their visitors along with some of the reviews from the people who have been there.  Companies like Austrack Campers can assist if you're yet to purchase your campervan for this sort of trip.
So let's get on the way, shall we!
The Alpen Rose
Do you love the serene and quiet place? Mark this RV Park on your map. It is located in the Animus River Valley and is only a couple of miles away from Durango downtown. Begin close to a major city you will be in luck if you are opting for an RV rental.
You'll find a lot to explore when it comes to outdoor attractions and mountain views. There are a number of RV sites here that offer full hookups. This RV Park also features 30 as well as 50 amp service and you can also enjoy showers along with pool in this park. Pets are also welcome and good quality Wi-Fi is also available so you can stay connected with your loved ones.
There are a dog wash service and a convenience store, apart from that, you can enjoy hot springs, rafting, hiking, and some of the award-winning dine-in services as well. Visitors of this park have found the locals very helpful and friendly which makes it one of the best RV parks in Colorado.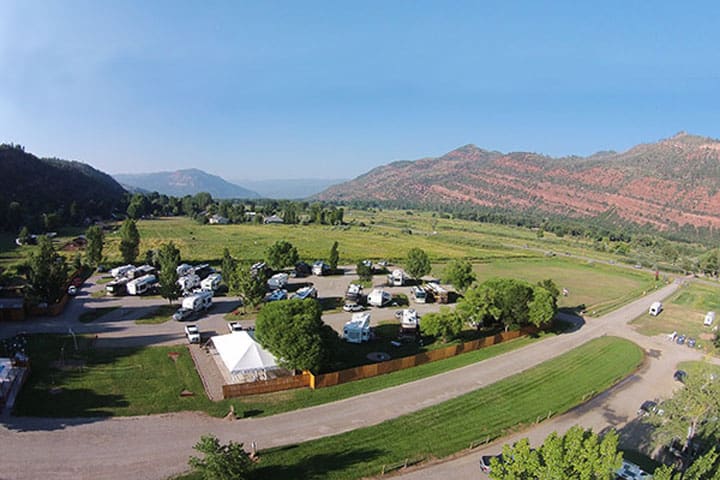 Source credit: https://alpenroservpark.com/
The Shady Grove
This campground is present in Seibert, CO and is open all year round. The well maintained and clean campground is a pretty peaceful and quiet place for your perfect getaway. This park can be your perfect place for your break from driving or for your home base.
The Shady Grove might be a small place but it is very relaxing. Pricing is one of the most prominent features of this park when we talk about the monthly rentals. This full hookup site provides you with the privacy that you have always craved for and though being small it can still accommodate any RV size with ease.
You'll get a chance to visit the Old Town Museum here in Burlington and wildlife in Flagler Reservoir. The visitors of the Shady Grove have very positive reviews about the accommodations here as well as the customer-friendly staff.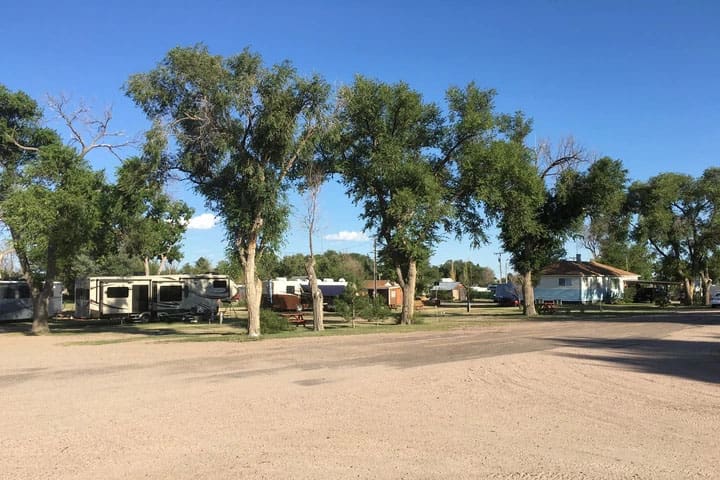 Source credit: https://www.shadygroverv.com/
The Mesa Verde 
Many RVers believe this is the most luxurious and cleanest RV Park in the state of Colorado. It is situated in the Southwest part of the state, just a short drive away from the Mesa Verde Park.
This is a place with a lot of amenities on offer to keep you pampered. There is free Wi-Fi available along with a heated pool and a couple of hot tubs. The showers and bathrooms are well maintained and there are a number of deals and discounts that you can also enjoy at this place. This RV Park can provide you with both 30 and 50 Amp service with full hookups.
The visitors of this RV campground are very satisfied with the services offered here as well as the amenities of this site. If you have a thing for clean restrooms and washrooms then there is no better site than this one.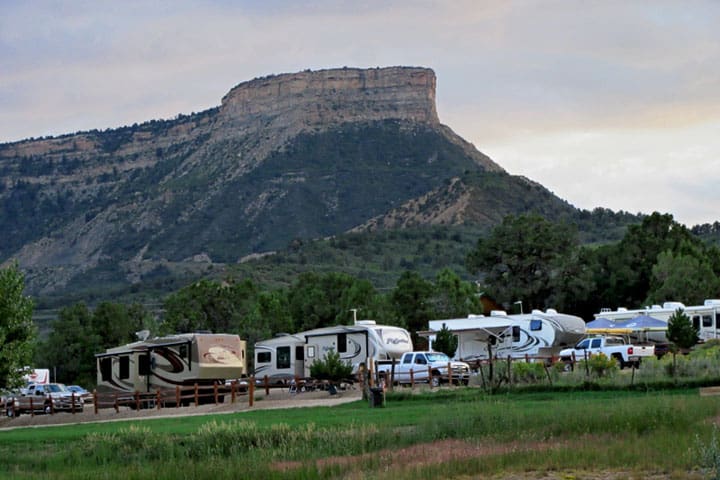 Source credit: http://mesaverdervresort.com/
The Clear Creek 
This RV campground is located in Golden, CO and is just next to Clear Creek. It is just a few steps away from downtown as well. It means that you will be able to enjoy the city as well as the landscape. This site has free of cost Wi-Fi on offer and there are a number of walking trails all across the park.
You can also indulge yourself in various activities including parasailing, fishing, tubing, and kayaking. The visitors of this place loved how this place is close to a variety of restaurants and shops of the downtown, a perfect combination of urban and landscaped beauty.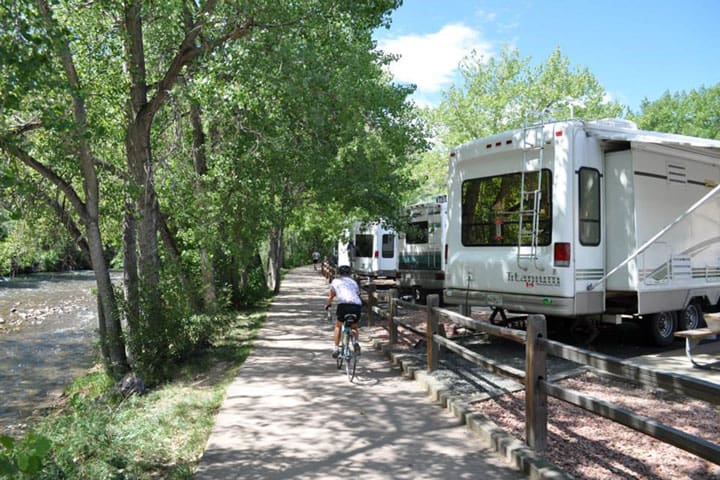 Source credit: https://rec.cityofgolden.net/wbwsc/webtrac.wsc/splash.html?interfaceparameter=3
The Red Mountain 
This RV Park is based in Kremmling region and it is an outdoorsy's dream. You'll find a long list of outdoor activities, all accessible in the nearby locations including a playground, boat storage, exceptional views, and horseshoe pits. This is the spot that you will love as your next RV trip destination. You can have all the fun you want with snowmobiling in the winters, water sports in the summers, fly fishing as well as fossil hunting. This is the perfect spot for your entire family.
You'll find a very clean laundry facility along with showers and free access to the internet as well. The visitors of this site loved it for varying sized rigs and a variety of off-road and hiking trails. The RV spots are fully paved and there are trash cans too.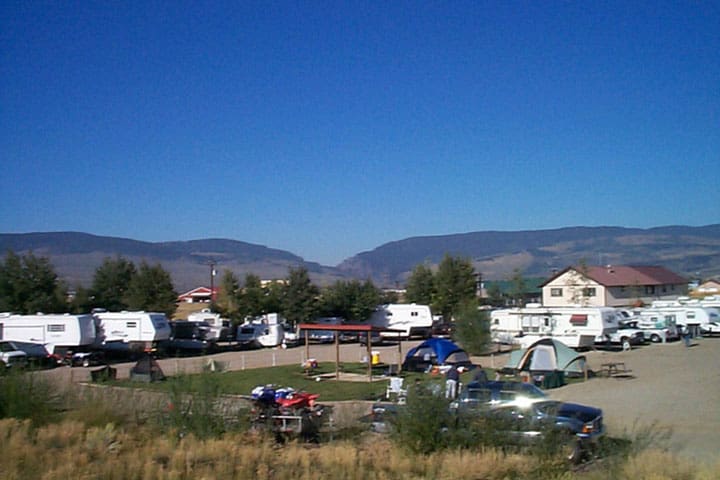 Source credit: https://www.camprate.com/
Final word
If you are looking for a perfect combination of urban amenities and scenic beauty then you need to head towards Colorado. No matter what time of year you visit Colorado, you will never miss out on having fun here. There are a number of RV campgrounds and park that you can enjoy with all the amenities that you can imagine.
Some of them are also close to the downtown regions so that you can also shop and dine your heart out. There is no better place to enjoy a trip where you not only can enjoy the landscapes but can also reap the benefits of urban life.
***********************
About The Author:

Ryan Keith is a young yet experienced blogger who loves what he does. Apart from that, he is also very passionate about leisure traveling and RVing. Throughout the career, his entire focus has been on outdoor lifestyle and the intention is to assist all those outdoor freaks.
Through his posts, he provides valuable information backed up by personal experience, user reviews, and peer insights. He believes in producing top quality content that can help the readers in a positive way. Learn more about him at outingexpert.com