How We Beat the Summer Heat With a Cool Getaway to the MGM Springfield Resort
Do you need an easy fun-filled getaway with your friends or your spouse?  A chance to escape the summer heat, your job, your ho-hum life, or whatever?  I have a hidden treasure for you! I was recently the guest of the new MGM Resort in Springfield, MA, for a mom's getaway weekend with a few friends.  The MGM Springfield Resort is only a 3-hour drive from Long Island, NY and just 90 minutes from Boston.  We had an incredible itinerary of fun activities planned to spoil us for the entire weekend!
About The Resort
We arrived Friday afternoon and were greeted by the friendly staff at the front desk who were able to arrange for us to have adjoining rooms.  This hotel is beautiful and the rooms were amazing – so unusual and relaxing with bold dark accents.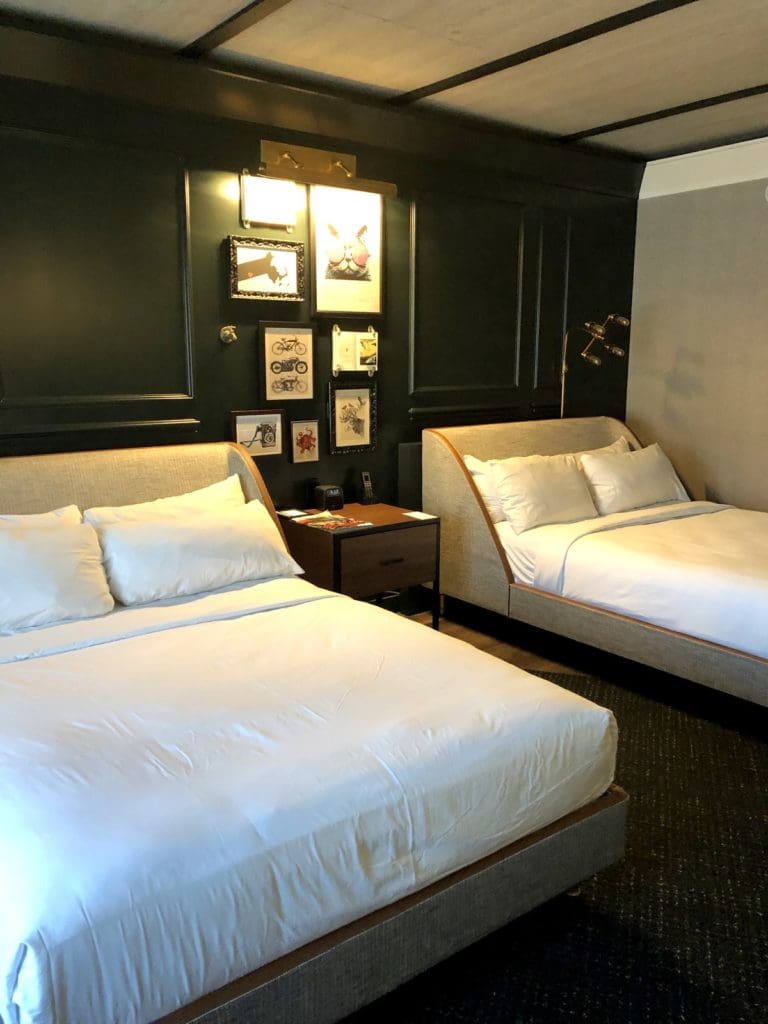 Great Restaurants
After getting settled, we went to the lobby bar for a cocktail and to listened to live music. Our drinks were all delicious and the bar had some very interesting cocktail selections.  As we relaxed listening to the wonderful singer, we were able to wander around and check out the casino area. It was very clean, attractive, and centrally located in the resort. The pool was beautiful and surrounded with comfortable lounges for relaxing.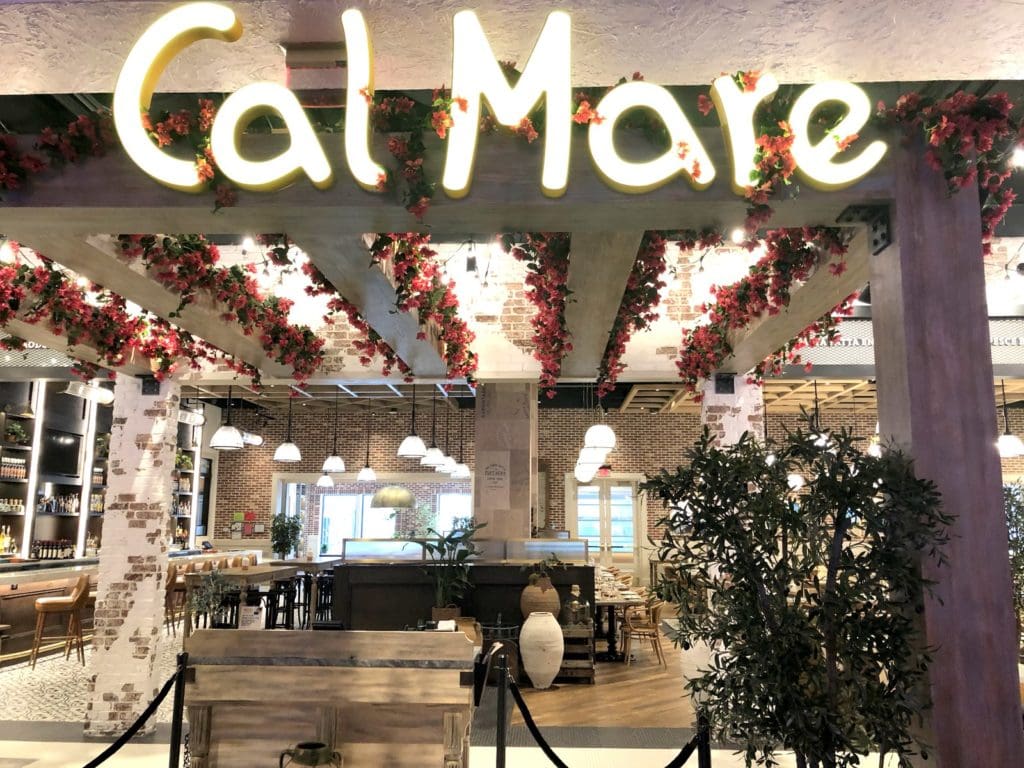 That evening we had reservations at Cal Mare for dinner.  When you step into this restaurant you'll feel like you're in Italy, it is beautifully decorated.  Our incredible waitress, Sonya, was informative and attentive to us. She described all the dishes in a way that you could almost taste them.  We ordered more delicious cocktails and appetizers. They brought us many additional samplings to try.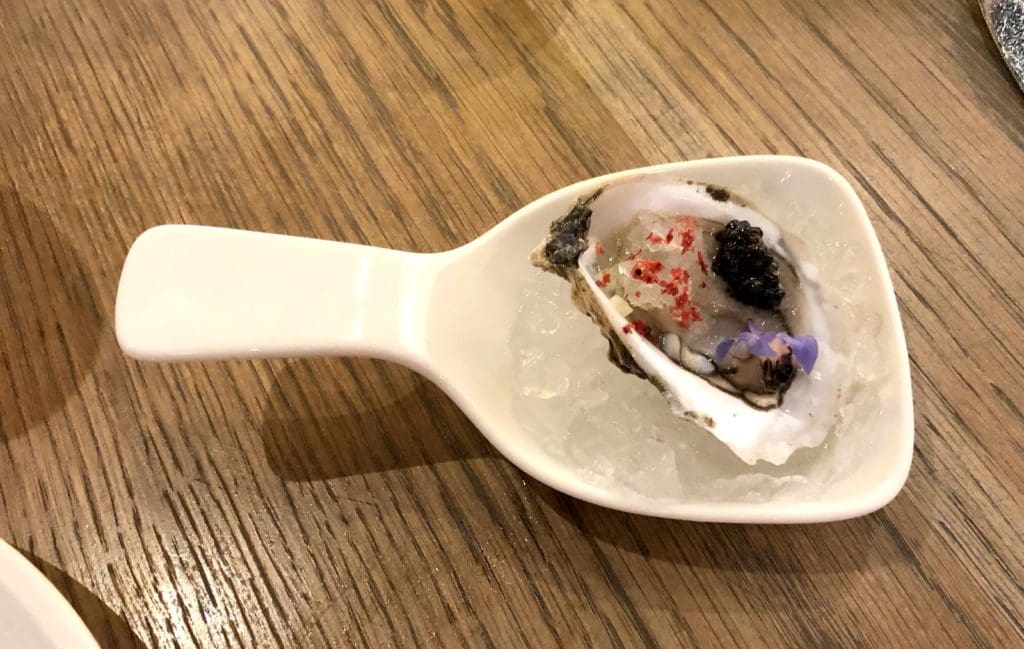 Everything we ate was incredible. Oysters with caviar and limoncello, grilled octopus, meatballs, prosciutto with homemade mozzarella and zeppole's, and tuna tartare.
We were full already, but we could not stop there. Our entrees were squid ink pasta with lobster, pizza, and oxtail. To end our meal a glass of limoncello and chocolate pudding. We had to roll ourselves out of the restaurant, but it was worth every bite!
Pampering Amenities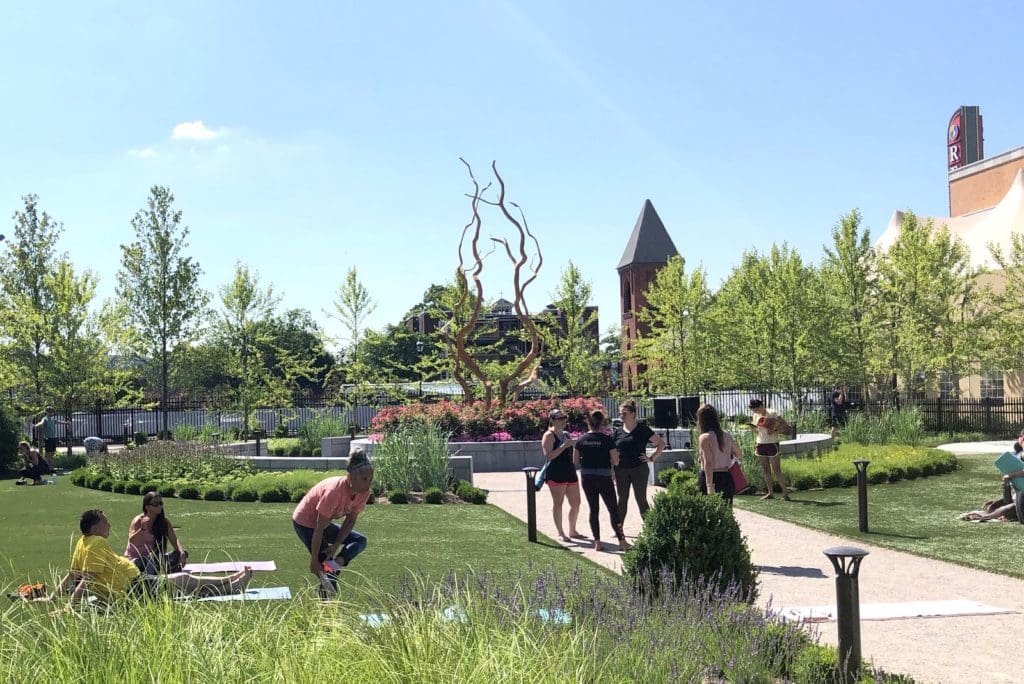 Saturday morning, we started our day with an indulgent and delicious breakfast in the room.  On Saturdays in summer months they have  Yoga in the Park in the resort's DaVinci Park, provided by Simply Grace Yoga studio.  These classes are offered free to guests of the resort.  We just missed the class, but spoke to the owner of the studio and met the yoga teacher, they were both amazing and very informative about the classes they offer and the town of Springfield.  We headed to the fitness center to get a workout in. Depending on what equipment you like to workout with they offer a little bit of everything and the gym overlooks the pool.  The hotel provide towels and water to hotel guests.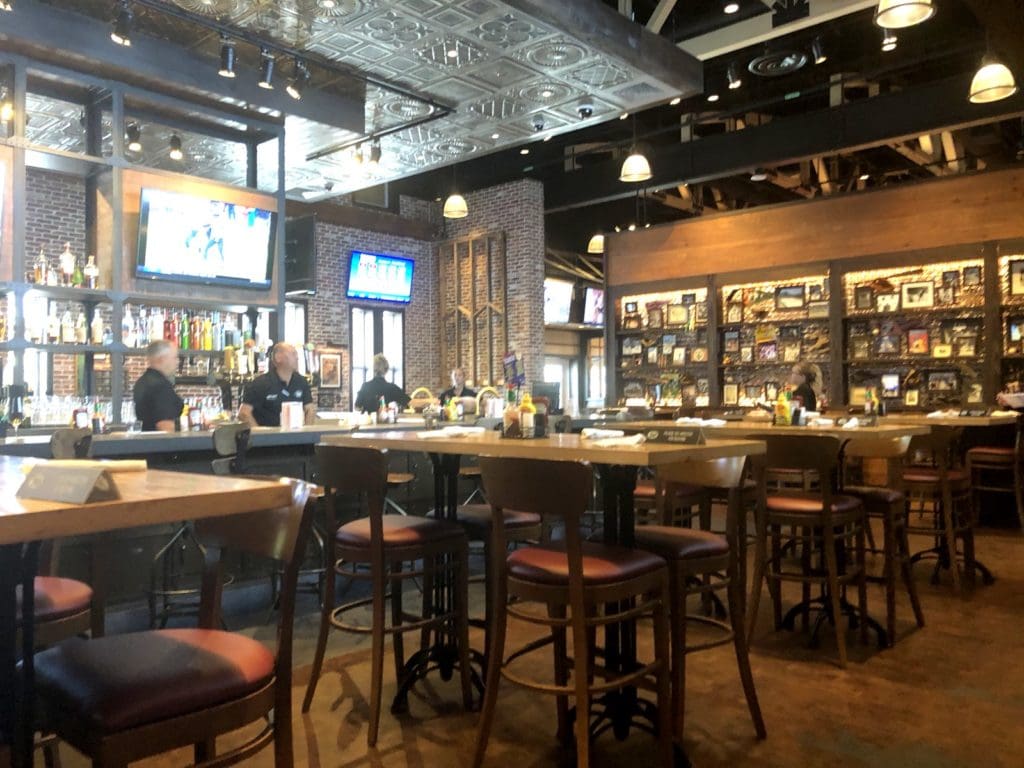 Our lunch was at TAP Sports Bar.  The staff was attentive, and the food was again, delicious.  We started with an order of fried pickles and for our entrees we ordered a veggie burger, lobster roll, chef salad, and tomato soup.  Everyone was impressed with their meals. They had a special tempura brownie for dessert that everyone enjoyed.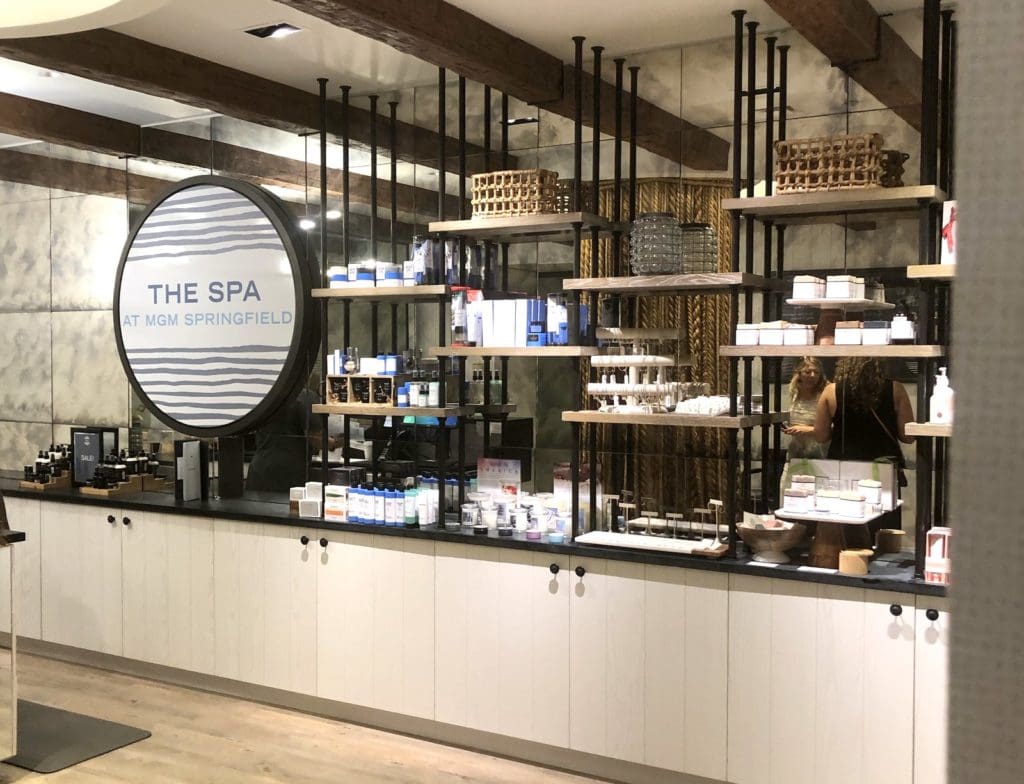 Our next stop was at the spa where we had facials and massages scheduled.  As we relaxed and waited for our treatments in the spa lounge, we enjoyed flavored water.  My massage therapist, Julie, was terrific.  One of my friends had the brightening facial and she said it was wonderful. Our treatments ended with pink champagne and a steam.
Fun Nightlife
After our relaxing afternoon we headed to the Commonwealth Bar for a cocktail before we got ready for dinner. Our cocktail waitress was attentive and shared that the lounge turned into a dance club at night and we decided to come back later and get our grove on. The casino is the center of the resort so you can try your luck at the tables or the slots any time of day.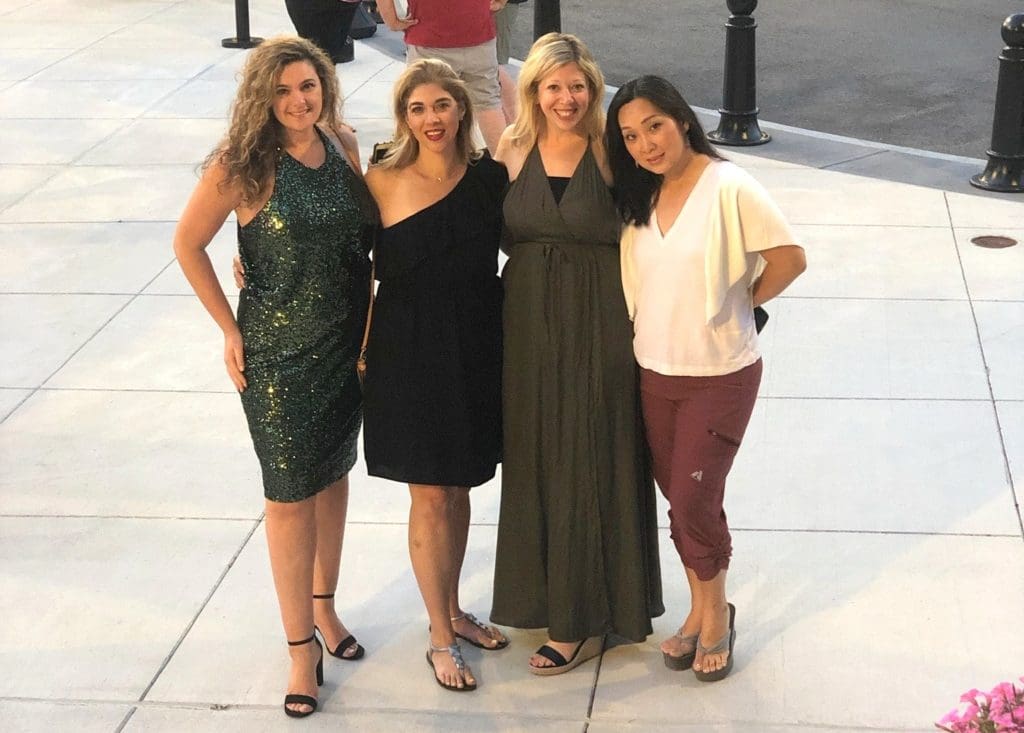 MGM has a great line-up of entertainment to offer; we attended ROAR, their comedy show. It was in the Armory that sits on the MGM property.  Christine Hurely was the main act and she was hilarious. My friends and I have not laughed that hard in a very long time, we left in tears from laughing so much.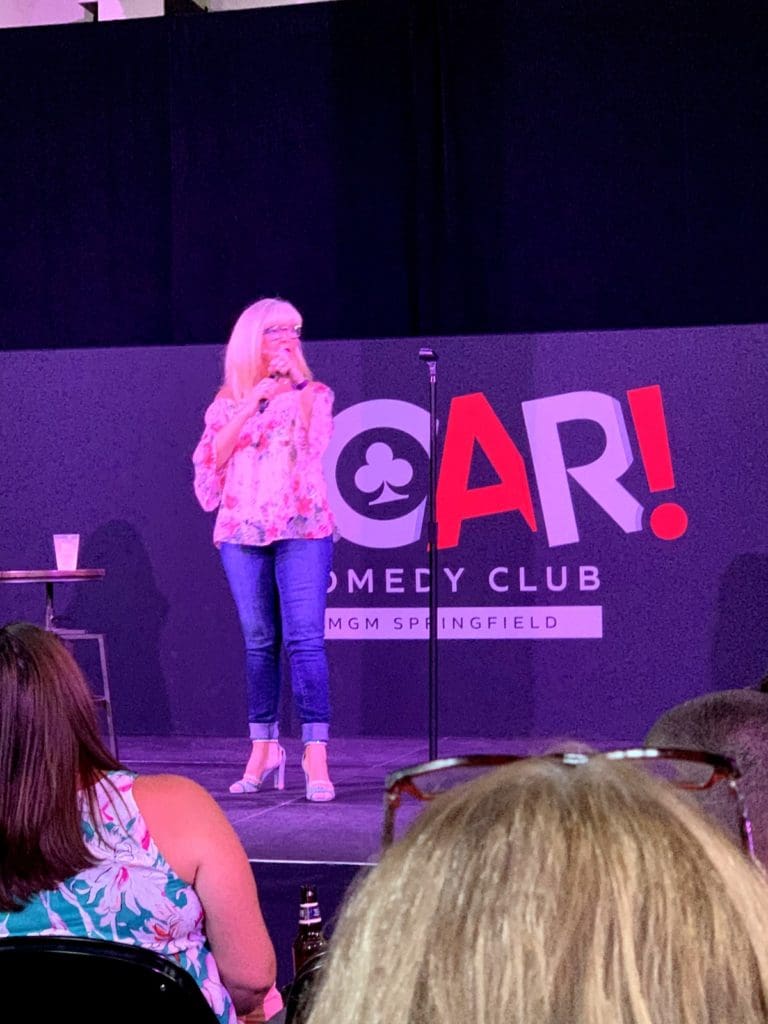 We had dinner at Chandler Steakhouse.  Our waitress was again, incredible. We ordered a round of cocktails, a shrimp and garlic and bone marrow appetizer.  Their Caesar Salad is made table-side which was fun to watch and yummy to eat. Our entrees were salmon and steak. The sides were all expertly prepared; fire roasted corn, sautéed herb mushrooms, truffle mac and cheese, and creamed spinach.  We just had to order the bananas flambé for another table-side performance. It was a show just to watch them make it. It is served with vanilla gelato, delish!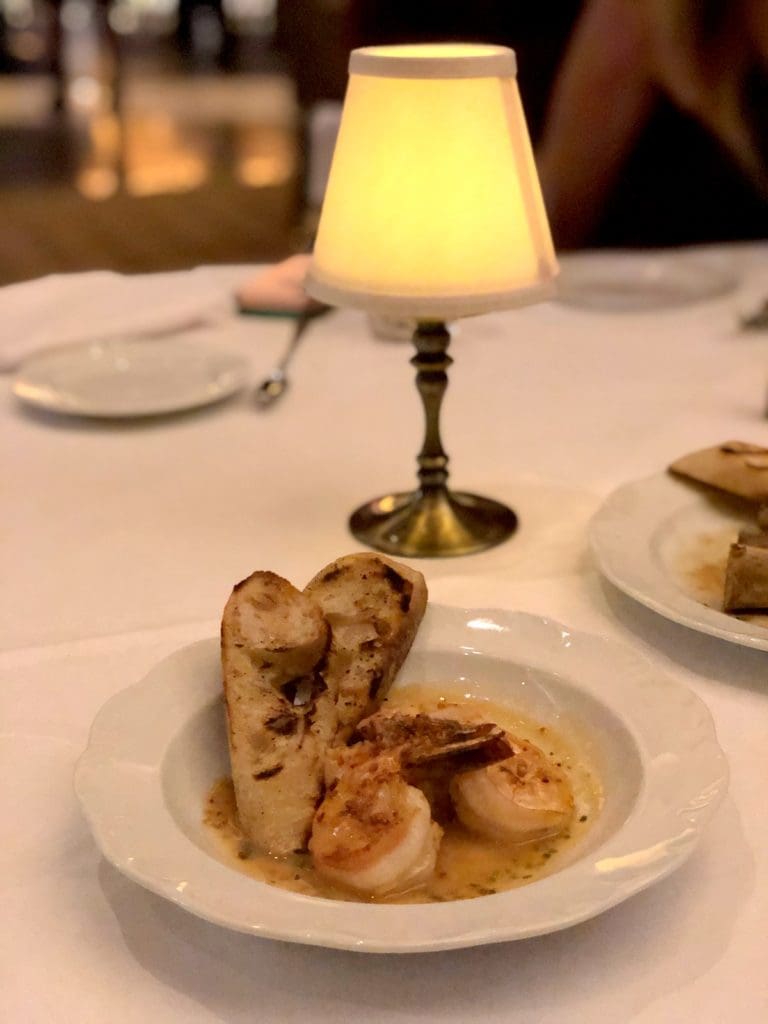 Our Saturday night ended with some dancing at the Commonwealth Bar.  The DJ played great tunes and we danced the night away. Our trip ended with a wonderful breakfast in the morning before we headed home.  We all felt like we had totally relaxed. You feel like you are removed from everything in day-to-day life, with great entertainment and dining options available right at the resort.  These are the reasons I felt was special about staying at the MGM resort. Everyone we interacted with was personable, helpful and very good at their job.  It was a total pleasure to stay at the MGM Springfield Resort.
There is so much to offer here.  We did not get an opportunity to check out the very popular Topgolf Swing Suite, which looked like so much fun. You can gather here with your friends and play a virtual game of golf or fine-tune your swing while having a beverage or two.  If you are interested, you can make a free reservation to try it out during your visit.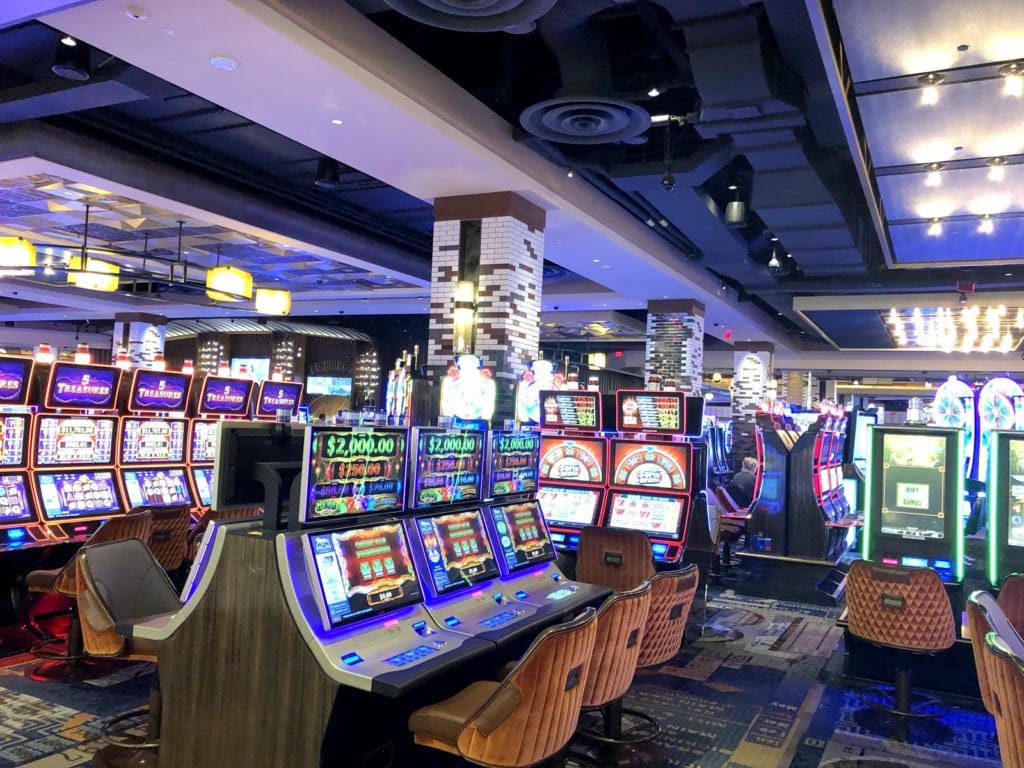 There is something entertaining at this resort for everyone. I would definitely go back and would recommend a visit for anyone seeking an easy, fun-filled adults getaway.  To learn more check out their website, https://mgmspringfield.mgmresorts.com/en.html.