Iceland, the best winter holiday with interesting local cuisine and dramatic photo zones.
When you think of Iceland in winter, you probably think of icy cold weather and Northern Lights. However, it might surprise you to learn that Iceland is not a very cold country as the Gulf Stream warms it, resulting in a rather temperate climate even in winter. Even though there is a lot of ice in Iceland, it isn't as cold as you might expect.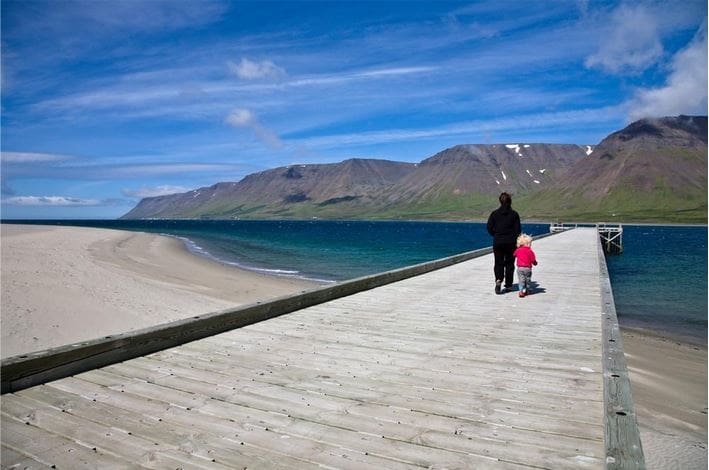 Winter season generally starts from September and lasts until April. From November until February, you can usually expect snow storms and a lot of ice. The driving conditions are not at their best, and driving in the countryside should only be attempted by those who are accustomed to driving in severe and icy conditions. However, tours in Iceland in winter can be very safe with local drivers and exiting because of the fantastic winter landscapes.
Touring Iceland in Winter
The best Iceland tours offer plenty of winter activities besides sightseeing and the Northern Lights. They usually include visits to ice caves, a tour of the Golden Circle, entry to the Blue Lagoon, exploring the Jökulsárlón glacier lagoon and many other activities.
Tours in Iceland in December can be a wonderful experience as the landscapes in deep winter are fantastic. You will find unbelievable photo zones in all areas of Iceland in winter. The ever-changing weather in Iceland makes photographing very special. The locals have a saying that 'if you don't like like the weather, wait five minutes'. The photographic conditions are the same. In one moment, you may capture ominous and imposing subjects, whereas, in the next, it may look magnificent and inviting in the sunshine. The geography of Iceland makes landscape photography easy as well as rewarding.
The country has a vast array of different landscapes accessible within just one day. You can photograph breathtaking coastal views, mountain ranges, volcanoes, glaciers, lava fields, and geothermal landscapes.  In winter you can capture dramatic and harsh land caked in ice and snow.
Besides fantastic opportunities for photography, Iceland winter tours will offer you exiting winter activities like skiing, dog sledding, snowmobiling, or joining in on holiday celebrations trying local cuisine and of course Northern Lights hunting.
Northern Lights
The best thing about visiting Iceland in winter is the opportunity of seeing the northern lights. It's like witnessing celestial lights dancing across the night sky in the shades of green, purple and blue. To the locals, the northern lights are very important in winter as they light up the dark sky and white landscapes bringing colors to their life.
Although some attractions in Iceland are hardly accessible in winter, guided Iceland tours will take you to the famous spots including Blue Lagoon, the Golden Circle, waterfalls, glaciers, black sand beaches, ice caves, and the Glacier Lagoon.
The Snæfellsnes Peninsula is worth visiting as well because of its most spectacular scenery of the country. Its endless lava fields, basalt cliffs, and high glaciers mesmerize travelers as well as the locals.  And of course, you haven't truly experienced Iceland until you've walked on a glacier in the surroundings of raw nature.
Iceland winter tours are fantastic, however, be prepared for the winter cold. Dress in layers to maintain a comfortable warmth in any surroundings. Layering allows you to add or remove clothing as your body temperature changes.
Iceland's local cuisine, what is worth trying?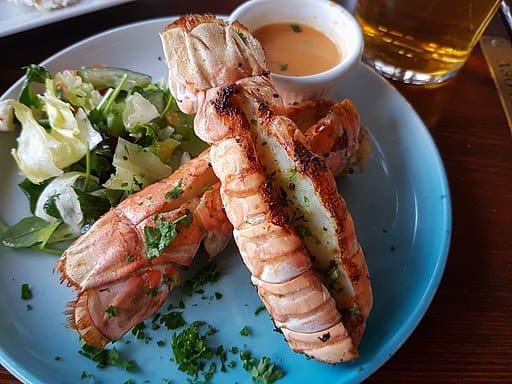 Many think that Icelanders only eat dried fish and fermented shark. Is it true? Technological advancements and the utilization of geothermal energy have provided the Icelanders the possibility of growing nearly everything and consume locally sourced ingredients year round. However, fishing remains an intricate part of Icelandic culture and heritage. The key elements of the Icelandic diet have changed very little since the country's settlement over a thousand years ago, with the most popular dishes still being fish, lamb, and the Icelandic skyr.
Iceland's Best Photo Zones and Itinerary Tips
Iceland is fantastic for taking incredible pictures. If you decided to travel independently by car in winter in search for the best Iceland's photo zones, we'd recommend renting a 4-wheel drive car, and with good itinerary tips, you will find otherworldly beauty and unseen landscapes of extreme contrasts.
No doubt it is possible to take some excellent photographs without tailoring your agenda, however, a few tips, tricks and suggestions planning an itinerary could help to arrange excellent photography tour.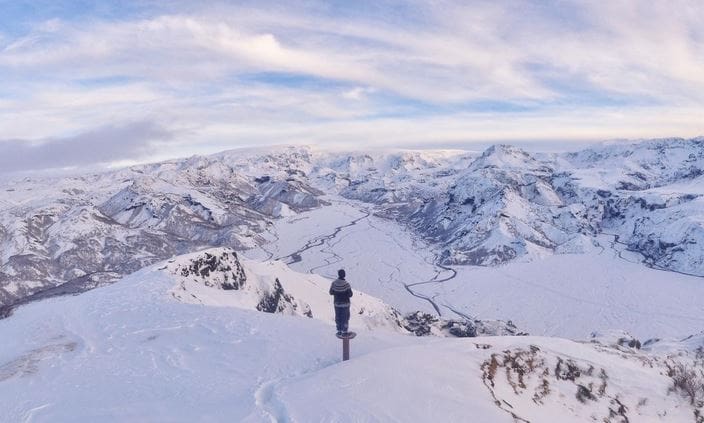 The best places to take unforgettable pictures includes the black-sand-beach of Reynisfjara, famous for its powerful waves and dramatic geology, the stunning waterfalls of Seljalandsfoss and Skógafoss, the incredible rock-arch of Dyrhólaey; and the Jökulsárlón glacier lagoon.
Although all of these locations are beautiful throughout the year, the winter adds a dramatic flair to each of them.
Photography lovers in Iceland have a wealth of potential itineraries that will allow them to shoot the most beautiful landscapes. Tailoring the itinerary that suits your desires and needs has never been easier.
Whether you are interested in landscapes, wildlife, cultural sites, or the Northern Lights, you will find never-ending intriguing opportunities in Iceland.
*************************************
About The Author:  Dora Rozet Presidenta; President and founder of Bridges Unlimited Inc. since 1992, Dora was born in Vilnius, Lithuania and immigrated to the United States in 1988. She has 10 years of experience as a tour leader in Moscow and St. Petersburg as well as 20 years in the travel industry in the United States. Her specialty is large groups and private tours to Russia and the Baltics.
dora@nordicsaga.com
info@nordicsaga.com