So You Want to Travel Alone? Top Tips For Traveling Solo

Solo traveling might be associated with gap year students and young adults fresh out of college, but in reality, adults of all ages enjoy traveling solo. Traveling alone has incredible benefits such as increasing your confidence and independence, opening up your perspective, and allowing you to see amazing places you may not otherwise get the chance to.  But before taking off on your own, here are stome top tips for solo travelers to consider.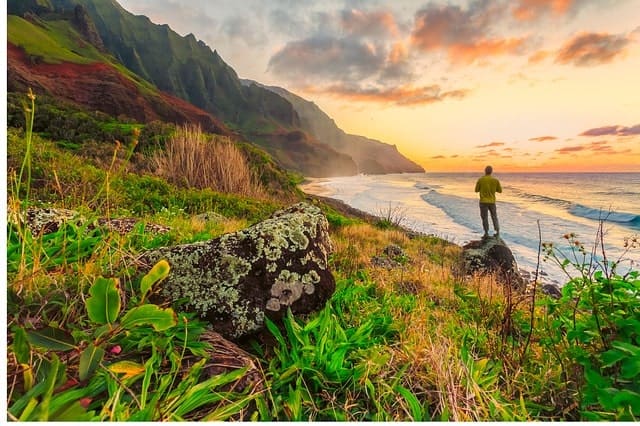 Consider Resorts and Package Holidays
If you are just looking to have a relaxing vacation as a single person, why wait for a partner before going abroad? Instead, you should look at package holidays and holiday resorts that cater to single travelers, such as Friendship Travel's adventurous single's ski holiday package, which gives you the expertise of a trained ski instructor, access to the slopes, and even half-board food options, meaning that you can have a laid-back vacation no matter your Facebook status.
Go with a Tour Group
If you want to travel solo, but are wary of traveling completely alone, you should look at signing up to travel with a tour group who arranges all of your transport, excursions, and accommodation. Not only this, but these tours will mean that you will be traveling with a small group of like-minded people who you can share your experiences with.
Connect with Other Travelers
To stop the loneliness of being away from home, it is not difficult to make friends and connect with other travelers. For instance, staying in a hostel that caters towards single travelers and puts on events for guests is a great place to meet new people to share your travels with. There are also many applications for your mobile, which you can use to meet other travelers.
Contact Loved Ones
You should always make sure that your loved ones back at home know where you are, and you can do this through tracking apps, using shared spreadsheets on the Cloud, or using communication apps such as Skype and Whatsapp to update them. Communicating with your family will also help you to cope with any feelings of homesickness that you may have.
Weigh Up Safety Risks
Being aware of safety risks when traveling alone is important, and you should always check government advice, lock your suitcase, keep your passport and money on your person in a safe place within your sights, avoid wearing headphones when out in public, and make sure that you avoid getting drunk when you are with people you don't know.
Stay Insured
Insurance is important to have in case of emergency, and will allow you receive emergency medical care, as well as protection for existing medical conditions, from whichever country you are in. If you are going to be taking part in adventure or extreme sports such as skiing, you should make sure that your travel insurance covers these activities.
Budget Well
Budgeting is vital to avoid getting stuck or running out of money when abroad. You should have a daily budget for each trip, and make sure that you have factored in every cost such as food, accommodation, souvenirs, and transport. You should also have extra cash with you and a secondary way of receiving money in case of emergency.
Now that you've prepared in advance, you can choose your destination and go off adventuring solo and make memories to last a lifetime.