Famous Festivals in Tenerife To Spice Up Your Holiday
Tenerife is one of Spain's most beautiful island destinations. Located much further south than the mainland and far off the coast of Morrocco, Tenerife has a tropical climate and a gorgeous landscape that rivals even the loveliest of Caribbean beaches.
You may have heard of Tenerife's parks, beaches and volcanoes, but what you may not have known is that Tenerife is also the host of many spectacular local festivals.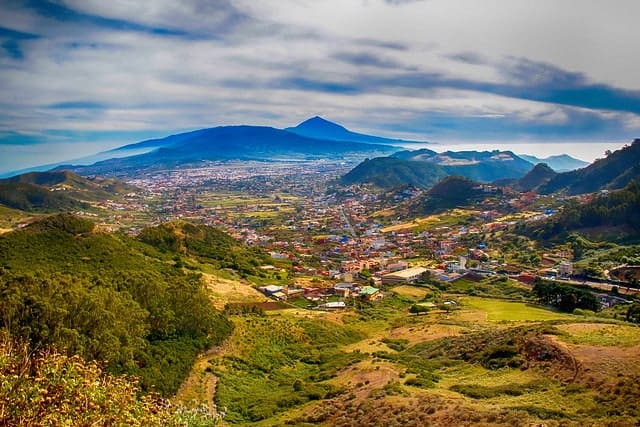 Flickr: by Santi P.A.
If you're interested in experiencing a unique cultural event or two on top of enjoying the warm weather and beautiful tropical surroundings, then it might be worth it to consider visiting the island during one of these incredible festivals:
1. Tenerife Carnival
Perhaps the most spectacular festival in Tenerife is the Carnival. In fact, this festival is such an unmissable cultural experience that it is hoping to attain UNESCO World Heritage status within the coming years.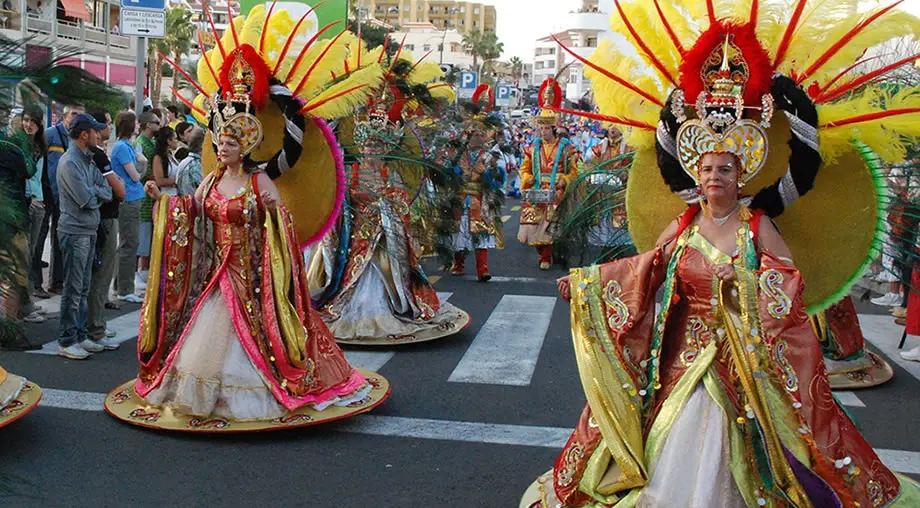 Tenerife's Carnival is the second-biggest in the world, only rivaled by the world-famous Carnival that takes place in Rio de Janeiro. The festival begins with the election of the Carnival's Queen. It lasts from Friday until until Tuesday and both begins and ends with a spectacular parade.
All throughout the days of the Carnival, singing and dancing can be heard, and everyone dresses up in incredible costumes. On Wednesday a giant fake sardine is buried in the ground, signalling the end of the festival.
The festival occurs in February, so keep that in mind if you're planning a trip to this lovely island. Purchase tickets for any of the events you might want to attend well in advance–they tend to sell out fast.
Especially popular is the Gala Reina, where several girls in huge and colorful costumes compete to become Carnival Queens. Another thing: if you do visit Tenerife during the week of this festival, remember to take your best costume with you–you might feel a bit out of place if you don't.
2. Corpus Christi
This festival is also world-famous and occurs in June. It is held in Tacoronte, La Laguna and La Orotava. The most famous part of the Corpus Christi festivities are the flower carpets. Basically, the locals use flowers and sand to create huge and elaborate designs on the floor.
They are called flower carpets because they look like huge and elaborately woven rugs when viewed from above. Corpus Christi flower carpets are always a colorful spectacle.
They are so large that you're certainly going to want to get a look at them from a high place, such as a tower or a nearby balcony. Looking at them from the ground has its own pros, of course, since it gives you a detailed view of the flowers used and an idea of the sheer scale of the thing, but to truly appreciate the design and take it all in you're going to have to look for a higher vantage point.
Besides the flower carpet, the Corpus Christi celebrations also involve fireworks, parades and food stands that will give you a taste of the wonderful local cuisine.
3. Fiestas de la Cruz
This festival happens on the third of May. During this day you'll see dozens of crosses decorated with flowers, fruit and other ornaments all throughout the Ramblas. In Santa Cruz they celebrate the founding of their city on the same day, so on this occasion every neighborhood has their own cross that they decorate to their liking.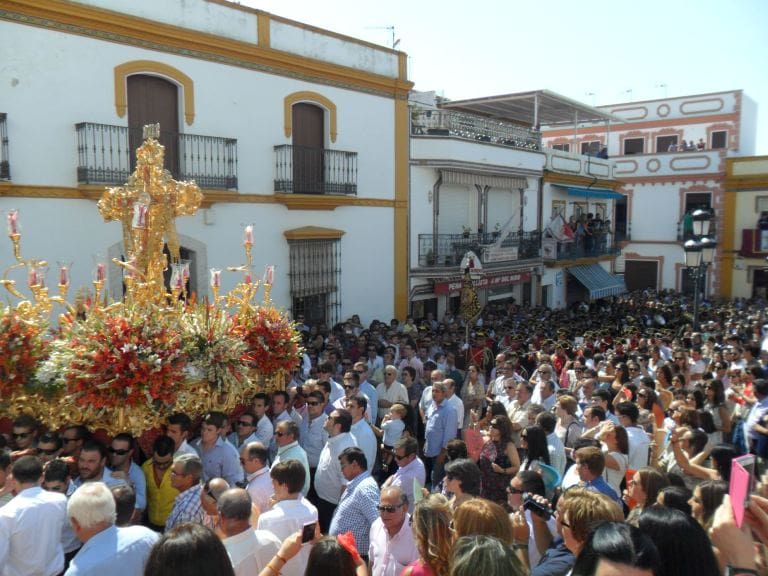 If you're in Santa Cruz at the time, be sure to walk around and you'll undoubtedly come away with some striking photographs of each neighborhood's creation. If you're not in Santa Cruz, no need to worry–almost every town celebrates this festival in their own particular way, but you'll certainly see decorated crosses no matter where you go on Tenerife.
The municipality of Los Realejos, for example, celebrates with a spectacular fireworks display. This firework display is so incredible that it has been declared of National Tourist Interest. It also involves a bit of a competition–the two main streets of town, Calle del Medio and Calle del Sol, both are expected to attempt to one-up each other with their firework shows.
Additionally, no matter where you are in Tenerife, you'll undoubtedly find costume parties and processions that you can attend all throughout the day.
4. Semana Santa (Easter)
Semana Santa is essentially Easter Week on Tenerife and takes place during that time. Unlike the other festivals that have so far been mentioned, Semana Santa is a bit more of a serious affair. This doesn't mean that it isn't worth attending, however.
Semana Santa, like most festivals on Tenerife, is also quite the spectacle, though it has more of a religious and spiritual atmosphere than the others do. The most important procession during Semana Santa takes place at the beginning of the festival and is dedicated to Jesus' entry into the city of Jerusalem.
During this procession, all the attendees carry olive branches and palm leaves that they wave to welcome Jesus in. If you attend, you might want to find a palm leaf or olive branch so that you can take part in this aspect of the festivities. If you're considering visiting Tenerife during Semana Santa, it's recommended that you consider staying in La Laguna.
The most beautiful processions Semana Santa processions on Tenerife happen in this town. The first procession in La Laguna involves Jesus entering the city on a donkey. Later on you'll see the spectacular processions of the Saints, who walk down the streets fully cloaked and clad in gold.
5. Romerias on Tenerife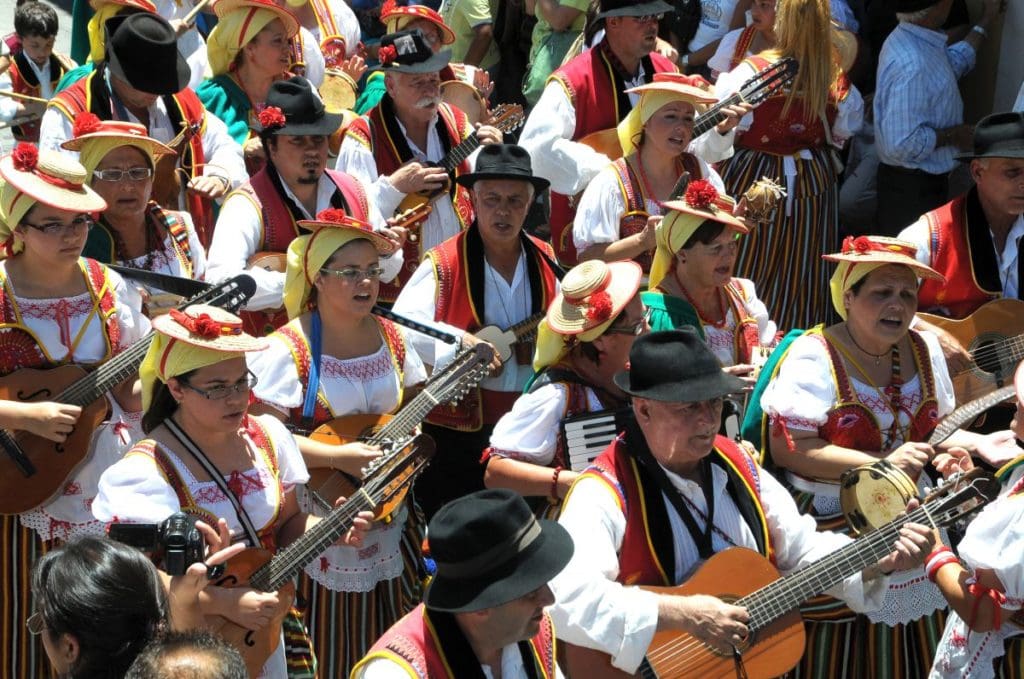 The Romerias are not just one festival, but several. Each town has their own saint and chooses a day during the year to celebrate them, known as that town's Romeria. Each town's Romeria is unique, but all are gorgeous events that are worth attending.
The Romeria in Garachico is especially famous. It takes place on August 16 and involves decorated carts, oxen and goats as well as a large procession that you can take part in. It's definitely worth looking to see if your stay in Tenerife falls on one of the nearby town's Romerias–you'll get to participate in an unforgettable cultural experience if it does.
***************************
About The Author: Nick is a passionate backpacker who spend the last year travelling through Tenerife. He loves connecting with fellow travelers and backpackers, which is why he founded Global Backpackers to be a central resource for all things related to backpacking.
****************************