Fun and Exciting Ways to Travel the United States of America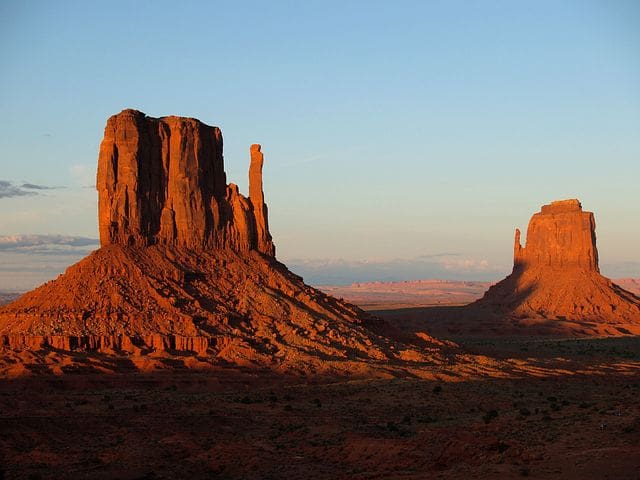 The United States of America (USA) has been a popular tourist destination for many years. It offers travelers stunning natural beauty, alongside amazing things to see and do in exciting cities. But getting around this huge country can be difficult and costly. To help you plan your trip to the USA, here's a list of the top ways to travel this exciting country!
Rent a car
Renting a car is one of the most popular and comfortable ways to travel in America. It provides complete freedom to go where you want when you want. When you rent a car, you can explore, improvise and enjoy your time freely, without worrying about taxi prices and bus schedules or timetables. It also allows you to visit remote places, hidden trails or restaurants with a view, that may be impossible to get to by public transport. Using a company such as E-Z Rent a Car will make this a great cost-effective way to see the best that this vibrant country has to offer.
Join a group tour
There are plenty of tour operators offering the chance to join a group of like-minded travelers from around the world, and experience everything that this vibrant and exhilarating destination has to offer. The main benefit of this option is that everything is taken care of for you. This means all of your accommodation, travel, and activities will usually be arranged and booked for you as part of the tour. There are plenty of travel companies and options to choose from – TrekAmerica offers over 50 unique America travel itineraries from three days to three months in length, so you're guaranteed to find the perfect trip for you!
Buy a rail pass
Amtrak has an amazing deal where you can buy a USA rail pass that gives you the flexibility to choose your route over a 15, 30, or 45-day period. There are over 500 destinations to choose from, and prices start from $449. Traveling the USA by train will allow you to create your own adventure and see this amazing country from a different perspective plus, you don't have to worry about traffic!
Splurge on flights
Flying is the quickest, but arguably the most expensive, way to travel the USA. You can get bargain flight deals if you book in advance and are flexible on what day or week you fly. However, keep in mind that flight prices can skyrocket depending on seasonality and due to national or local events. You also don't get the views or experience the scenery like you would if you hit the road in a car, bus or train.
Embrace bus travel
Taking a bus is generally the cheapest mode of transportation. Greyhound is a popular bus carrier that operates all across the USA. The buses stop in all major cities, so there are lots of options to plan your trip. Greyhound buses are comfortable and offer a great range of onboard facilities and entertainment including – free Wi-Fi, individual power sockets, movies, and extra legroom. It's not as time-efficient as a flight or train, but it's competitive from a price standpoint, making it a great option for travelers on a tight budget.
There are plenty of great ways to travel the USA, so what are you waiting for? Start planning the American road trip of your dreams!