The Scrumptious Turkish Dishes You Cannot Miss When Visiting Turkey

Turkish cuisine finds its origins in Ottoman traditional foods and combines different elements from the Middle Eastern, Asian, and Balkan cuisines. Thus, there is a large variety of foods in this country and the rich flavors will not let you get bored.  Turkey has recently become one of the favorite tourists' spots because of the beautiful sights and interesting activities. Food is another important reason that a lot of people are drawn to this country to sample the country's favorite Turkish dishes.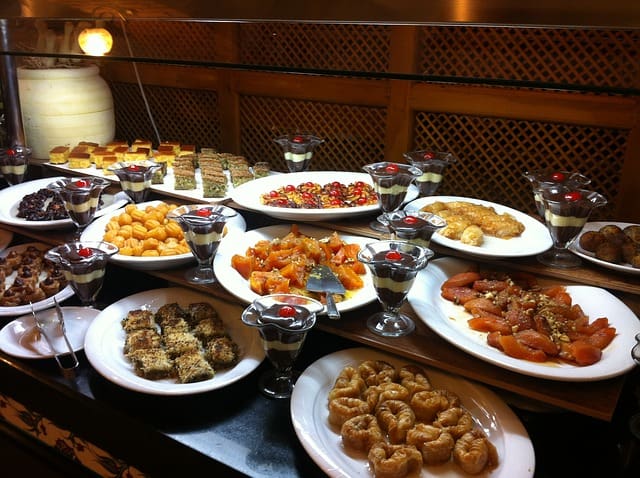 Max Pixel
From fine dining restaurants to the roadside stalls, all of them provide a unique experience to the travelers. If you want to make Turkey your destination this summer, here are some of the dishes which you must try at all costs.
Kahvalti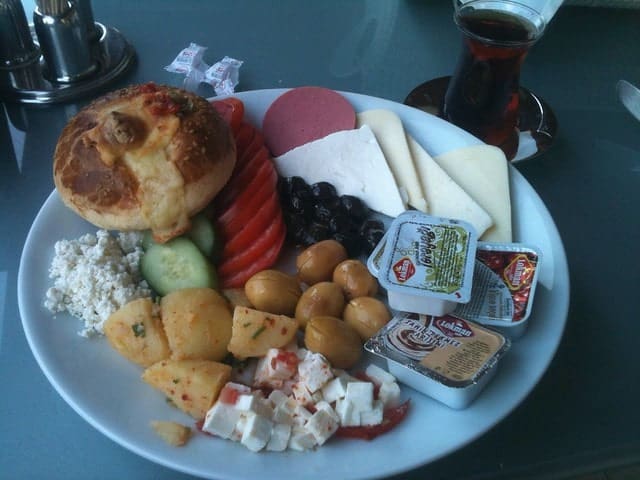 Flickr by Matt Krause
In western countries, we are accustomed to the grab-and-go kind of breakfasts. We may even apply this to our other meals since we are not used to enjoying the overall eating experience. In Turkey, Kahvalti is not just a dish but a wonderful experience which one enjoy at the start of the day. The table consists of delicately-cooked eggs, cheese, olives, tomatoes, cucumbers, honey, jam, yogurt, and freshly baked bread. It is not just a grand meal but a way to enjoy food with your friends or family.
Iskender Kebab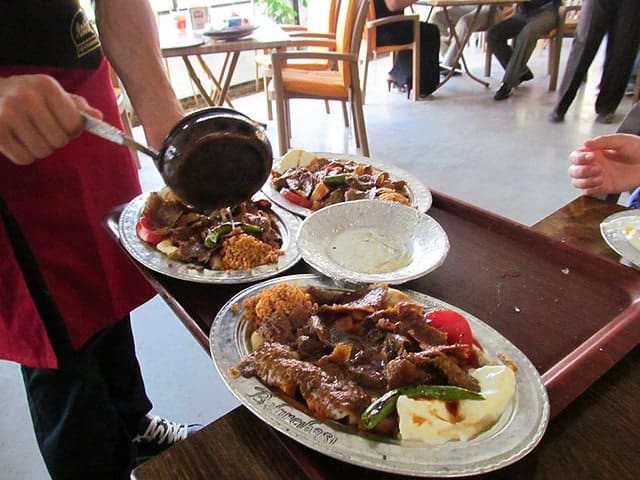 Flickr by: Danwithnoname
You cannot leave Turkey without trying their most famous dish which is served in the Northwest area. It is a variation of the traditional doner kebab and consists of thinly sliced lamb along with a warm tomato sauce. It is served with pieces of traditional bread and a generous helping of yogurt. As soon as the dish is finished, you would be craving for more as it has such rich flavors.
Manti (Ravioli)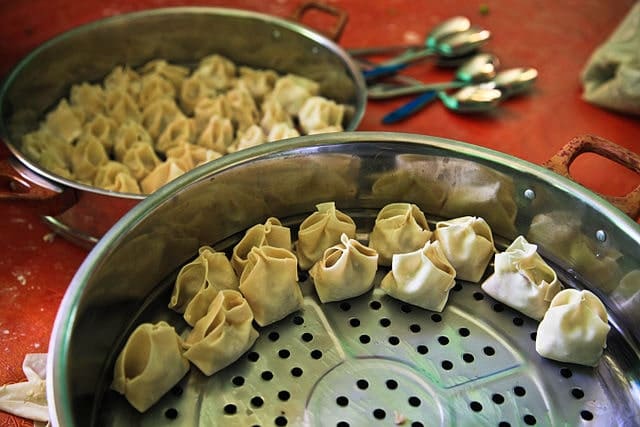 Wikimedia Commons By Spc. Amber Leach
If you are a true fan of pasta, you've found the perfect Turkish dish in the form of Manti. It is a traditional Ravioli which consists of little handmade dumplings filled with lamb or beef. On the top, there is heavy yogurt sauce which gives the most exciting flavor to this dish. The dish requires a lot of time and hard work to be prepared but once you taste it, you realize that all of it was worth it.
Baklava
Even if you've never been to Turkey, you might have heard the name of this particular dish. It is such a Turkish delight which is popular across the globe. It's so sweet and rich that you are never going to forget the taste for the rest of your life. It has its origins in the Ottoman Empire and can easily be found at every nook and corner of the country. There are multiple ways of eating it and it will still manage to appeal to your taste.
Shish Kebab
This absolutely classic meal can easily be found at most of the restaurants in the country. It is very simple and easy to prepare but carries such a strong flavor that you would want to have it again and again. The kebab is prepared with chicken, lamb, or beef meat and grilled and served on a skewer. Alongside it, there is rice, salad, and fries on the plate, giving a perfect meal combination to any person who is super hungry.
Menemen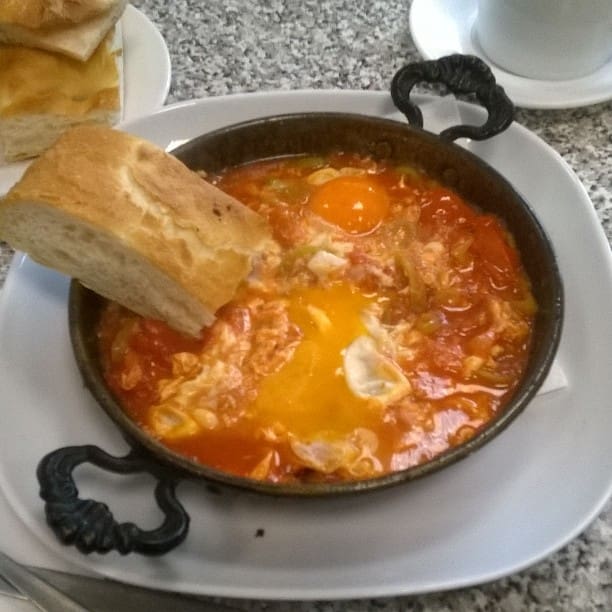 Flickr by: Gordon Joly
This dish is the ultimate reward for anyone who has an unprecedented fascination with eggs. The eggs are lightly scrambled in creamy butter with onion, green pepper, and tomatoes which give a very saucy ting to the overall dish. Usually, the menemen is served with your choice of meat as a side. In Istanbul, people like to consume it with sucuk which is a spicy and juicy beef sausage. It is not necessary that you always order this meaty side but it does enrich the flavor of the dish.
Mezze
There are very low chances that you are going to leave Turkey without enjoying a healthy serving of Mezze. It is a small selection of dishes which is served with drinks before the actual meal starts. In simple words, you can refer to them as the starters. In the Turkish Mezze, there is yogurt with herbs, rice-stuffed vine leaves, hummus, meatballs, white cheese, and eggplant salad. After trying it, you'll never be able to find a better way to start your meal.
Lahmacun (Pizza)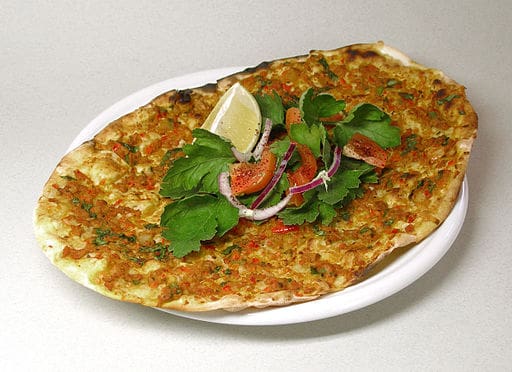 Wikimedia Commons
A culinary expert will argue that this dish is not pizza in the true essence but for regular foodies, it is something which is filled with tomatoes. A thin flatbread is used as a base and is topped with minced beef or lamb. Spices and herbs are used to add flavor and one can even choose their favorite vegetables as a topping. It can be consumed as an appetizer or an entire meal because it is definitely going to make you feel full any time of the day.
Adana Kebab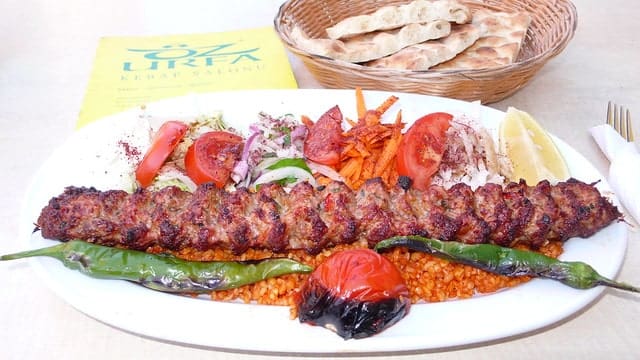 Flickr by: Christopher Bulle
This particular dish is named after a very famous city in Turkey called Adana. It is another kind of kabab which is served on a skewer and is made from lamb or beef. While you may think that you've had enough of kebabs but, each one of them consists of different ingredients and is not even prepared in a similar fashion. You might need to order a good drink with this one because it is quite spicy.
Conclusion
Whether you are visiting Turkey because of a family vacation or your business travel services have brought you here, you should know that this place is a heaven for all food lovers. Knowing the best dishes beforehand will give you an edge as there will be a minimum chance that you'll make a food blunder.
The best thing about Turkish cuisine is its diversity so it is advisable that you try as many dishes as you want and you'll still have many which await you. The food is not even expensive and is usually available on the roadside stalls, so you are also not going to spend a fortune just to try these wonderful and mouth-watering dishes.