Iconic National Parks and Great Tips for Your Summer Road Trip
The U.S. is famous for its excellent road trip territory. As the third largest country in the world by land, and the most temperate country of the three, its endless highways make it an ideal place to drive in the summer sun for miles on end. For those who love the outdoors, there are dozens of national parks spread throughout the country, each with its own special and distinct qualities that make it worth visiting.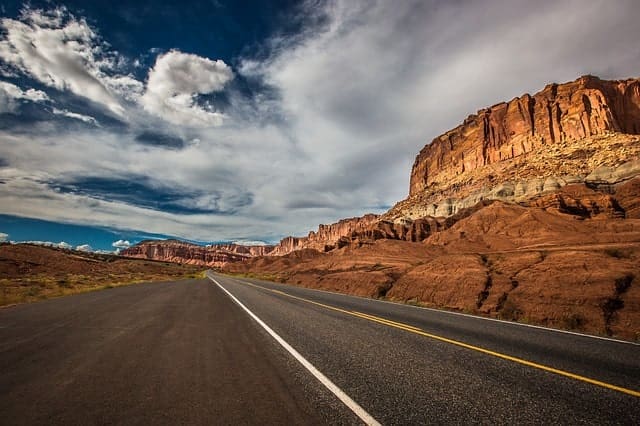 A road trip is a great way to spend a few weeks enjoying nature and seeing the beauty the U.S. has to offer. If you're considering a road trip this summer, the following are a few ideas of some very popular and worthwhile spots to hit on your trip.
Yellowstone National Park
You could make an entire summer road trip simply in Yellowstone National Park. The park stretches along almost 3,500 sq. miles and is shared between Wyoming, Montana, and Idaho. Seeing every inch of the park means visiting three states, and spending time in a wilderness recreation area atop a volcanic hot spot. Yellowstone has its own set of roads and highways throughout the park, which made it a popular destination for people taking an RV road trip, as there are also camping locations spread out throughout the park.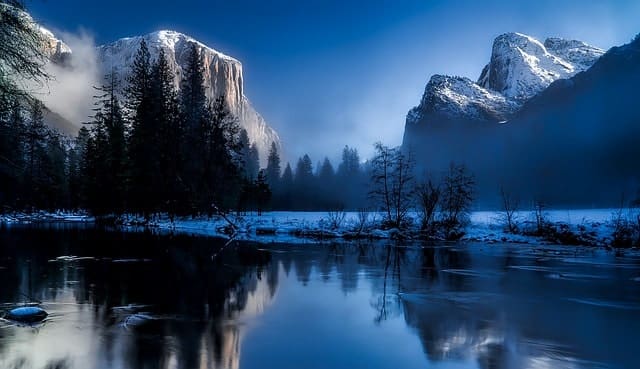 At Yellowstone, you have the opportunity to see geysers, deep blue hot springs (not the kind you swim in), canyons, alpine rivers, forests, and tons of wildlife, like bears, moose, wolves and more. You'll often see groups of people with their cars stopped along the roads, trying to take photos of an animal they caught a glimpse of. Another perk: Yellowstone is filled with ramps throughout the park, making it wheelchair accessible for any of your companions.
Tips for Yellowstone
The most important thing to note about Yellowstone National Park is that it's extremely worthwhile to take your time traveling through the park. There are tons of sights spread out throughout the park, and to have a chance at visiting lakes, spotting some wildlife, and watching the geysers explode, you should take advantage of the week long pass to travel the park.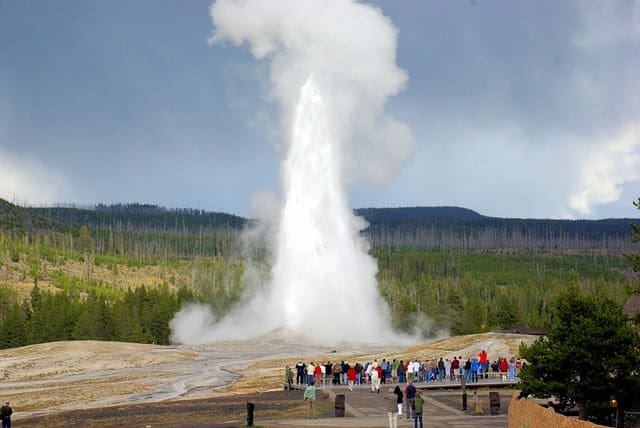 Some of the most popular must-see spots in the park include:
Old Faithful: This was the first geyser in the park to receive a name, and is famous for its predictability. It erupts every 44 to 125 minutes.
Morning Glory: Named after a flower, this hot spring is in the Upper Geyser Basin and is famous for its depth and distinct color that's caused by bacteria in the pool.
Grand Prismatic: Found in the Midway Geyser Basin, this is the largest hot spring in the U.S. and the third largest in the world.
Yellowstone Lake: This lake is the largest freshwater lake above 7,000 ft. in North America. It's 7,732 ft. above sea level and covers 136 sq. miles.
Zion National Park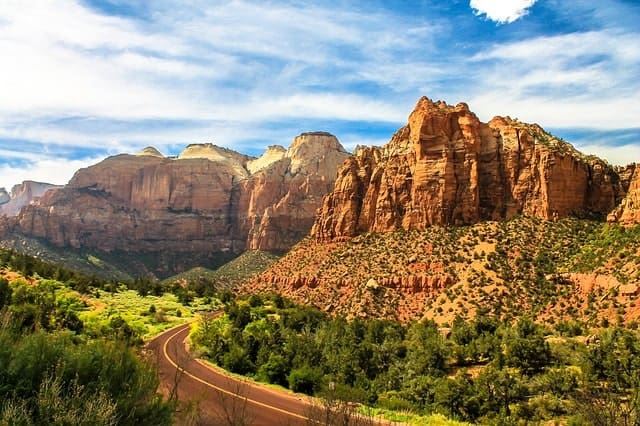 After your week at Yellowstone, make the beautiful nine-hour drive south to Zion National Park in Utah, and enjoy the view of the Great Salt Lake and some of Utah's spectacular mountains on the way. Zion National Park is filled with adventurous hikes and breathtaking views, and should also be explored over the span of a few days. The park is also filled with wildlife, and has an efficient bus transit system to help you get from one side of the park to the other without having to pick up camp.
The following are three of the most popular hikes to do in Zion National Park, and coincidentally, they are all also considered the most strenuous hikes. However, they'll lead you to some well-earned views of the park that you're not likely to forget.
Angels Landing
Angels Landing earned its name from a group of passers-by who made the comment that only an angel could land on the summit; this was about a decade before the trail to the top of the canyon was made. This hike is a little over five miles round trip and involves a 1,500 ft elevation gain. If you're not a fan of switchbacks, you should know that there are 21 of them before you make it to the top. This hike is also not ideal for the faint-hearted; at times, the trail becomes extremely narrow with exposed edges, which can make you feel like you're going to fall.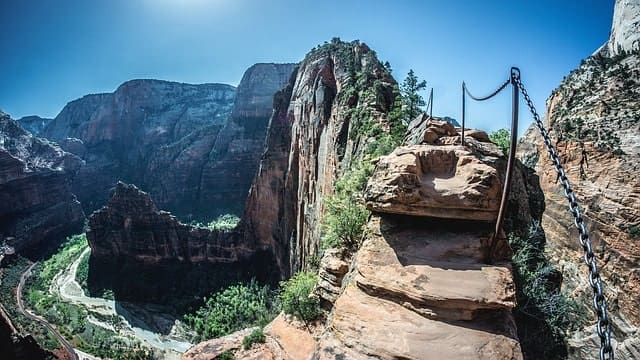 While this hike is not for everyone, it's fun for those who like some extra adrenaline and adventure in their hikes. The view at the end of the hike is amazing and, overall, the hike is shorter than the hike to Observation Point.
Observation Point
Observation Point is also a strenuous hike, and it's longer with a higher elevation gain than Angels Landing; however, it's favorable for many people because it is less narrow and scary. The hike is about eight miles with a 2,100 ft elevation gain, and at the end of the hike, you have the best view of the park that goes on for miles, and iy even overlooks Angels Landing.
This hike makes you feel like you're walking atop the canyon walls; and although there are also switchbacks on this hike, it feels safer overall than Angels Landing. Observation Point, Angels Landing, and The Narrows are all good hikes to do in the morning, as the temperatures get really hot during the summer.
The Narrows
The Narrows is a great hike to do before you head back out to finish your road trip. The slot-canyon hike can be as short or long as you want it to be, and while it's good to go in the morning, the water is coldest at this time of day without the sun to warm you. This is considered a bucket-list hike, and one of the coolest and most awe-inspiring hikes in the U.S.
This hike starts at the bottom end of the river and involves you wading up the river through the water. It takes about 2.5 miles of this to get to the most famous part of the Narrows, which is called Wall Street, and is the tallest and most narrow part of the canyon.
Grand Canyon National Park
Once you're ready to set back out on the road, it's only a four-hour drive to Grand Canyon National Park in Arizona, where you can drive around one of the finest examples of arid-land erosion in the world. There are a few drives here that offer mesmerizing views of the park and lots of spots where you can enjoy sunrises and sunsets along the canyon.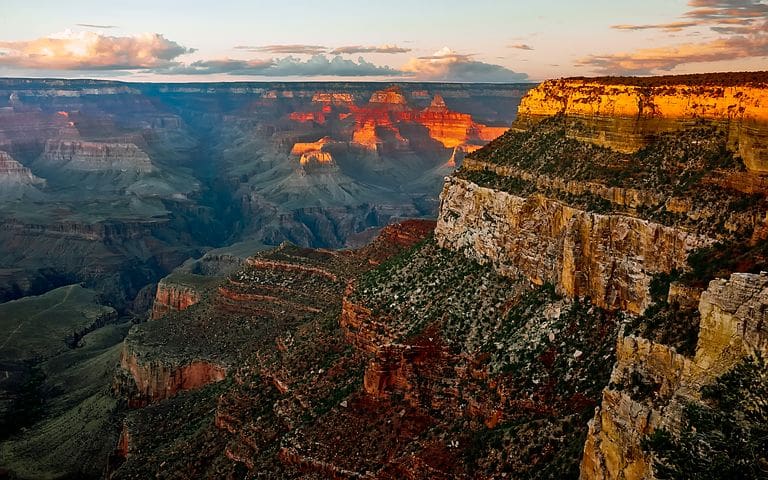 Scenic Drives
One of these drives is the Hermit Road Drive, which takes you along seven scenic miles of the canyon rim, and offers several viewpoints where you can stop and take photos. Another option is 22-mile Desert View Drive, which offers great views of the Colorado River, white water rapids, and viewpoints such as Moran Point, Lipan Point, and Grandview Point. There are hundreds of miles of hiking trails in the Grand Canyon as well, but a lot of them are strenuous and for experienced hikers only.
If you're not ready to end your road trip there, you're in luck. This area is filled with national parks that offer amazing views, such as Bryce Canyon National Park and Arches National Park. Overall, these road trips are probably best done early in summer, as they take place in the desert, and these areas become excessively hot when the sun is at its highest.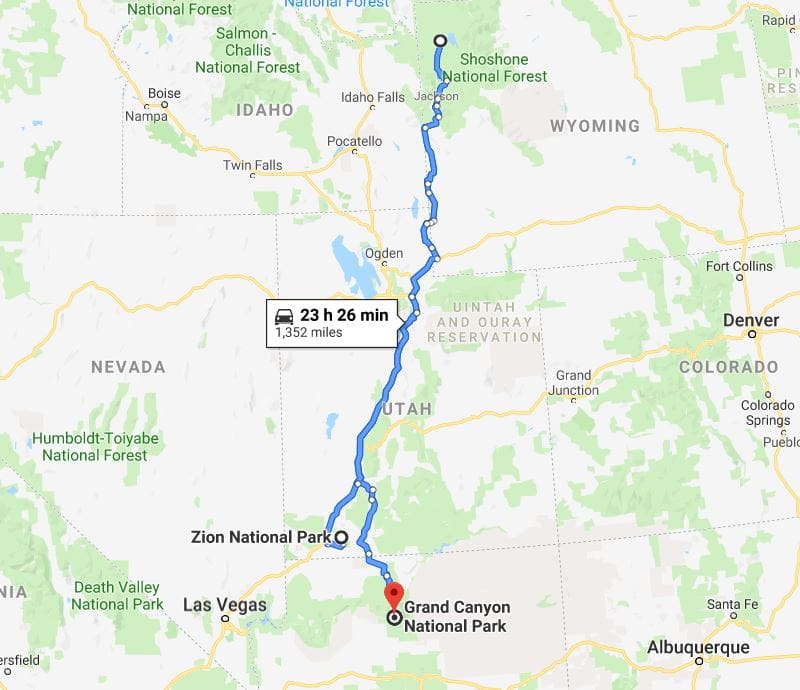 Road Trip Safety
With all this driving, be sure you are prepared to make the trip, especially if you are hitting all these parks in one epic go. Road trips are exciting and a lot of fun, but safety should always be at the forefront, especially when driving in unfamiliar places. Here are some tips to stay safe:
Research routes ahead of time: While GPS has been amazing for helping us get around news places easier than ever before, it is not always up to date on road closures and construction. So before you leave for your trip, be sure to check routes and get familiar with the areas you will be driving.
Get your car checked: To be sure your car is still in tip-top shape, be sure to get it checked out by a certified mechanic. They'll check your tires, your engine, oil, and other things to ensure that your car can make the trip.
Rent a car: if your car is older and not very reliable with long distances, it may be safer to rent a car. Most rentals these days come with GPS and other smart features, so your trip will be made that much easier and worry-free.
Keep your gas tank full: Whether you're in your own car or a rental, always make sure your tank is full before getting on a long stretch of highway. You never want to find yourself running out of gas with no towns or exits in sight. Also, for the longevity of your tank, it's good to always stay above a half tank of gas.
By driving from Yellowstone National Park through Zion National Park and ending at the Grand Canyon National Park, you will complete a famously historic road trip through some of the great natural wonders of the U.S. If you do decide to hit all of these National Parks on one trip, invest in an America the Beautiful Pass, which grants you full annual access to all U.S. National Parks for only 80 dollars. This is a perfect summer road trip idea for nature lovers, and is loaded with some incredibly scenic stops and hiking opportunities for those looking for adventure.
*********************
Image Source:  Pixabay