Florida Family Vacations without the Theme Parks
Taking your family on theme park vacations can be a fun experience, but there are also many other fun vacation areas in Florida that are great places to take your family. If you are looking for a break from the theme parks, and a vacation that will be equally enjoyable for you and your kids, you're in the place. I came up with a list of family friendly Florida vacations, not including the theme parks.
Clearwater Beach
Clearwater beach is one of my favorite family vacations in Florida. This has made many lists of best beaches in America, including #1 on Trip Advisor's Traveler's Choice rankings. One popular thing that families like to do at Clearwater Beach is to go to some of the different state parks.
Another fun and affordable activity on Clearwater Beach is the sightseeing cruise. It is a 2 hour cruise and only costs $18/person. This is a great opportunity to cruise past various harbor sites and also see some dolphins while you are out on the water. This cruise also offers optional dining if you are looking for a place to have lunch.
Pier 60 is another fun activity at Clearwater Beach. Pier 60 is a pier with many different entertainers and attractions near-by. Many Clearwater Beach visitors like to spend their evenings on Pier 60 to watch the sunset, see some entertainers, and grab some dinner near-by.
Caladesi Island State Park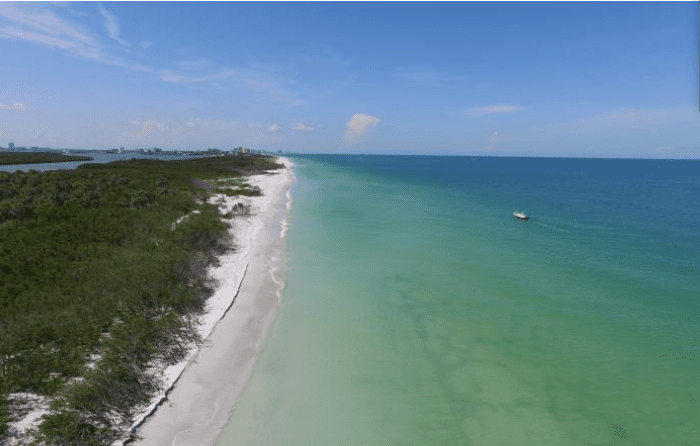 Photo Credit: https://www.floridastateparks.org/parks-and-trails/caladesi-island-state-park
Close-by to Clearwater Beach is Caladesi Island State Park. This is another great place in Florida to take your family. This is a lesser known, hidden gem in Florida. Some of the best attractions at Caladesi Island State Park include:
Relaxing at the peaceful, uncrowded beach
Camping
Kayaking to or around the island
Taking the ferry to the island
Caladesi Island State Park is not very crowded, so it is a great place if you are looking to get away from the theme parks or more crowded beaches. This is a great place to relax, while still having entertaining activities for kids to take part in.
Cocoa Beach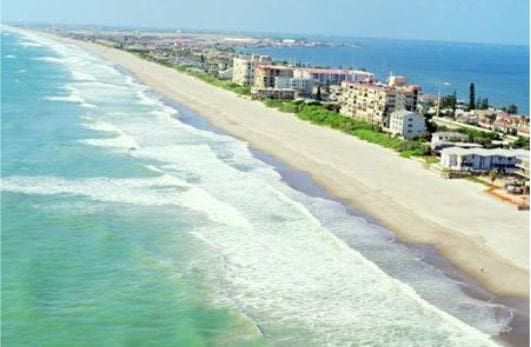 Photo Credit: https://www.livebeaches.com/webcams/beach-cam-in-cocoa-beach-fl/
If you are looking for an affordable family vacation in Florida that is a little more upbeat, than the previous beaches, Cocoa Beach may be the place for you. This beach tends to get a little bit more crowded, but it has a good mix of being able to kick back and relax on the beach, and partake in other fun activities.
Cocoa Beach has a historical downtown area with many unique shops and restaurants. You can find many cruise ships in this area as it is one of the busiest cruise ports in the country.
Cocoa Beach is probably best known for its surfing. If you and your family have every wanted to try surfing, this would be a great place to do it, since it is the East Coast surfing capitol of the United States. It also happens to be where world champion surfer, Kelly Slater grew up.
Destin, FL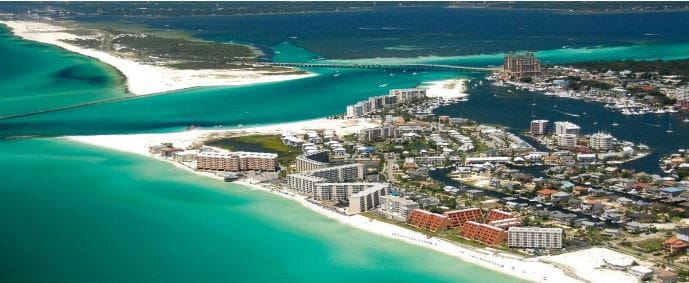 Photo Credit: https://www.visitflorida.com/en-us/cities/destin.html
Destin is a beautiful area in Florida with many attractions for families. Destin is probably best known for its appealing beach, but if you are looking for more than just a beach to hang out at, this would be a great option for you.
The Gulfarium Marine Adventure Park is an awesome place to take the family. At this park you can see dolphins, sharks, sting rays, alligators, and much more. There is also an impressive dolphin show that you will not want to miss. For additional charges, you have the option to swim with the dolphins or the sting rays, which would be an unforgettable experience for the family.
The water activities in Destin are a lot of fun as well. From dolphin cruises and sightseeing, to catamaran sailing and parasailing, there are so many fun water activities to look forward to in Destin.
I personally think Destin is a perfect balance between being able to relax on the beach and making sure that you have a lot of fun activities to try out.
Florida Keys, FL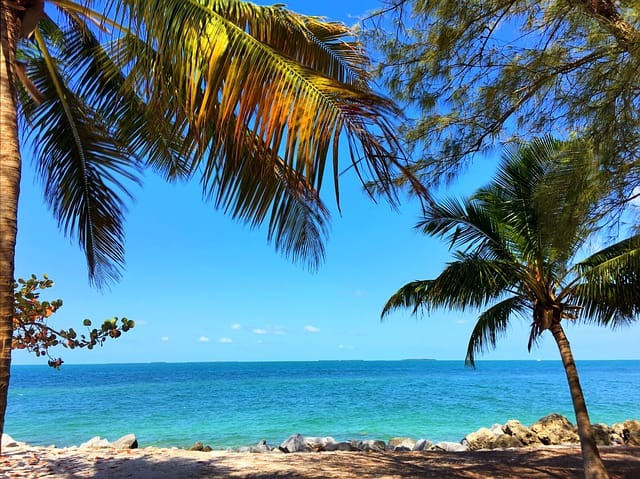 The Florida Keys are a stretch of tropical islands off the southern tip of Florida. It is best known for being a great place to fish, snorkel, scuba dive, and go boating.
This option probably would not be the best option if you have real young kids, but if you have older kids that would be interested in snorkeling and getting out into the gorgeous water here, you will all have a blast. The location of these tropical islands make for some really awesome places to explore the ocean.
If you are a certified scuba diver, be sure to bring your gear and try it out here. Many people travel to the Florida Keys specifically to scuba dive. If you are not certified, you will still have a blast snorkeling, boating, fishing, and hanging out on the beach.
Conclusion
Depending on what type of a vacation your family enjoys, you should be able to find a place in this list that will fit what you're looking for. Caladesi Island and Destin are going to be a little bit less crowded areas to get away, while Clearwater Beach, Cocoa Beach, and Florida Keys may be a little more crowded, but there will be many attractions and fun activities for the family. No matter which place you decide, you really cannot go wrong with any of these 5 Florida family vacations.
**********************************
About the Author: My name is Tyler Nalbach. I love to travel, specifically in Florida. I like to explore new areas and share my experiences with others. I love to provide travel tips for people looking for new, exciting areas to travel.
***********************************