Dinner with a View: The Top 5 Water View Restaurants in Kauai
In Kauai, you will find some of the best dining experiences in the world. The cuisine of the island has benefited from its incredible blending of cultures, resulting in some of the most unique culinary creations you will find anywhere. But another major aspect of a quality dining experience is the ambiance provided by the venue, and Kauai restaurants have no match in this area, particularly the ones with an ocean view. The following are the top five restaurants in Kauai with a water view.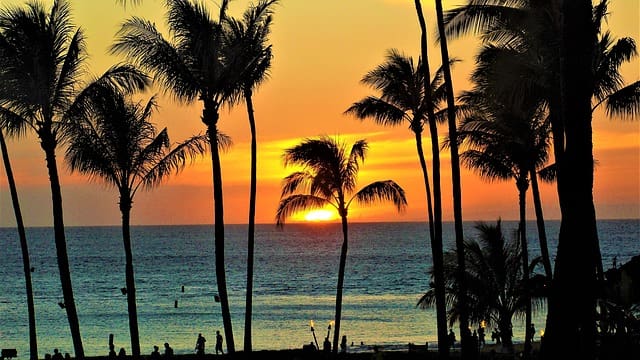 Oasis
You can find this true beachside Oasis in the town of Kapa'a. To start with, you will be floored by the incredible setting of this restaurant's cozy patio and dining room seating, all offering wonderful views of the beach and ocean. Next, you will be awed by the menu, which features over 85% local ingredients. The seafood is as fresh as can be and prepared with a Hawaiian twist, while you can find other meats creatively served in dishes like the lamb pot pie. Find Oasis at 4 820 Kuhio Hwy.
Duke's Canoe Club
This restaurant is about as laid back and fun as the name makes it sound. Of course, it is also marked by its amazing views in the town of Lihue. The views bring plenty of people to this wonderful restaurant, but so does the indoor waterfall, live music, and of course, the food. Lunch on the beach is a casual affair, bringing Pacific twists to pizza, burgers, tacos, and sandwiches. Dinner is perfect for special occasions and for any night in Kauai. The juicy steaks and incredibly fresh seafood steal the show at this time. Duke's is great for lunch and dinner, but it is also a great place to dance to live music all night long. Visit Duke's Canoe Club at 3610 Rive Street.
Beach House Restaurant
With multiple dining room floors, there is plenty of space next to an open window where you can enjoy the amazing sounds of the ocean and the cool Kauai breezes. This menu is renowned for bringing contemporary flavors and preparation to classic island fair. This unique food borrows heavily from Asian cuisine, as evidenced by one of the local favorite dishes, the Chinese-style roasted duck. But you can find something out of the ordinary and delicious in the crab-stuffed pork medallions. And nothing goes with a beachside meal like a closing Molten Chocolate Desire—their signature dessert. Find it all at 5022 Lawai Rd.
Brennecke's Beach Broiler
Brennecke's has created a versatile atmosphere that is perfect for those looking for a casual snack right off the beach as well as those looking to go out for a family dinner. Regardless of the occasion, you can count on unique flavors coming out of this kitchen thanks largely to their one-of-a-kind kiawe-wood broiler. You are sure to have never had chicken, fish, steaks, burgers, and more with this type of flavor. Find these unique flavors at 2100 Hoone Rd.
Red Salt
Modern design creates a beautiful setting that complements the beauty of ocean surrounding Red Salt. This is the place to go for seafood and produce that has been a part of Hawaii's history for hundreds of years. The breakfast buffet is incredible, but dinner is the where you will find the real show here. Enjoy the traditional flavors of Kauai at 2251 Poipu Rd.
There are many amazing experiences to be had throughout Kauai, but some of the most profound are sure to be the ones in which you share an amazing meal with loved ones. This is particularly true if you have the pleasure of dining at one of the incredible restaurants listed above.