Tag: Where to visit in Morocco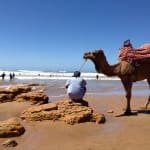 How To Make The Most of Your Adventure to Exotic Morocco. Morocco proudly stands as one of the most sought-after exotic getaway destinations in the world, thanks to its year-round warm weather, surfer-friendly coastlines, colourful traditions and diverse panoramas.
Many of Morocco's visitors stay within the limits of Marrakech, or the popular city of Casablanca, but there are many other cities and landscapes you can visit in Morocco that remind you of the country's ancient allure. From the cinematically impressive Ouarzazte to the museums in Fez here's how to make the most of an adventure in Morocco.