Tag: where to learn to surf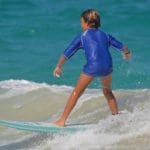 Best Beaches to Learn to Surf.
Do you want to learn to surf, but don't know where to holiday where the surf isn't too challenging? The ocean can be an intimidating place if you don't know what you're doing, and it's important that you start off in a place where you're both safe and hopefully have the chance of catching a lot of waves and progressing. Here's our top 4 surf destinations to learn to surf.