Tag: What to see in The Berkshires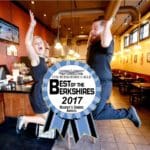 The Berkshires Are Much More than Tanglewood, and fall is the perfect season to go exploring.
We have discovered there is more to Lenox, Massachusetts and The Berkshires than Tanglewood. Don't get me wrong, Tanglewood is a beautiful place to enjoy music and the outdoors; however, there is so much more to see and do in the Berkshires.