Tag: what to see in Croatia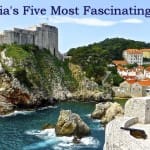 Top 5 Most Fascinating Cities in Croatia
Drawing influences from both the Mediterranean and Central Europe, Croatia is a country with many beautiful cities and towns. It's coastline stretches over 1,000 miles along the Adriatic Sea, encompassing more than a thousand islands, and is crossed by the Dinaric Alps and dotted with castles. With a rich history dating back to the 7th century, Croatia retains much of the influence of early rulers from the Greeks and Romans. If you're planning to visit, be sure to research your many choices; I offer you a description of the country's top must-see cities.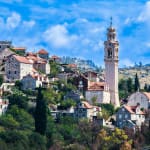 Here's Why Croatia should be on the Top Of your Travel List for 2014
Croatia is just emerging as an international vacation spot, but is still a widely popular European destination. Its combination of elegant glamor and old world charm makes it one of the best places in the world to visit. Here are the top 8 reasons why Croatia should be on the top of your travel list for 2014.