Tag: What To Eat in Vietnam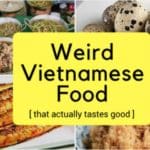 6 Weird Foods You'll Encounter in Vietnam That Actually Taste Good
A lot of food lists about eating in Vietnam start with the obvious: snake, rat and balut (duck foetus translated as hột vịt lộn into Vietnamese). But this list is going to be the unique foods in Vietnam that actually get your taste buds excited not just make you squeamish when the meal gets to the table. Leave the edible bugs and worms for another day of adventurous eating.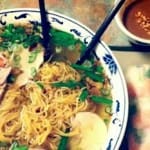 Vietnam is known for its natural beauty, unique culture and traditions, rich history, friendly people, and a vibrant atmosphere. For the last couple of years, tourists everywhere have increasingly taken a shine to this enigmatic Southeast Asian country as it is one of the few tourist destinations that offer a wide range of experiences.
Apart from the sights and the sounds, the tastes and flavors of the country also gains eminence among travelers. A country's cuisine is one of the major attractions for visitors. Here's a guide to the most popular (and delicious) food dishes in Vietnam that every traveler should try.