Tag: unique vacation rentals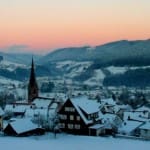 Know anyone who's a diehard "Frozen" fan? True fans of the movie can now vacation like Elsa and Anna thanks to this list of cozy cabins and charming castles inspired by the kingdom of Arendelle, courtesy of HomeAway.com – the world's largest vacation rental site. Is your vacation fund melting faster than a snowman in the Sahara? Not to worry – with rates starting at just $60/night, there's a destination for almost any budget. So enjoy these enchanting vacation rentals all inspired by the Disney movie, Frozen.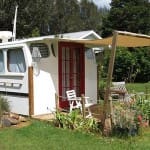 When I yearn to get away from the stress and break-neck pace of everyday life, I prefer to head somewhere snug and comfortable. Sure, you can find those adjectives in a 25-story luxury resort, if you're looking – but I think small. A lot smaller, in fact. 'Tiny houses' appear to be all the rage. Modest and minimalistic, a diminutive domicile can provide an excellent opportunity for clearing your mind and providing focus.
If you want to take the cozy experience for a test drive, there are a myriad of 'tiny' vacation rentals out there. From spaceship-inspired houses in the shadow of the towering Alps to Northwestern Oregon treehouses, the options wide and varied. Let's take a look at a few unique selections…