Tag: Umbria with Families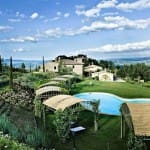 Are you thinking that you are one of those lucky parents whose kids will not change the way they travel, well think again! Sooner or later, you'll certainly realize that your young toddlers have changed everything about the way you travel.
Umbria in Italy's mid-section is a terrific destination for a trip with with your children and family. You'll find that this beautiful Italian region offers a large number of excursions that suit your entire family and helps you move at your own pace making your trip a pleasure and simply unforgettable.