Tag: Toy Fair New York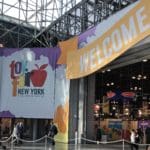 6 Toy Fair Finds that are perfect for family travel. This year I was welcomed back to the Annual Toy Fair that was held in New York at the Jacob Javits Center and I was on the hunt for toys that are great for bringing on family trips.
The Toy Fair is huge and there is so much to see and learn about. There are lots of new toys that are perfect for a road trip, dinner out, a plane trip, or anywhere you need to go. I was lucky enough to meet with lots of great new up and coming entrepreneurs, who have incredible visions of what kids would love to play with. There were so many to discuss, so sit back and get ready for the toy travel ride…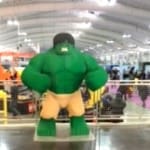 Play Fair in New York Is The Ultimate Play and Toy Experience, Consider It The Willy Wonka of Toys and Play
In early February, WickedGoodTravelTips was invited to attend the first annual Play Fair and Toy Fair (http://playfairny.com and http://toyfairny.com) at the Jacob Javits Center in New York City. With my husband and son in tow, I headed to Manhattan on the coldest day of the year so far. This experience was like being a kid in a candy store, but instead of candy, there were toys, play activities, and everyone's favorite characters from favorite shows, plus so much more. If you have children, this is one event you won't want to miss.