Tag: Times Square New Years Eve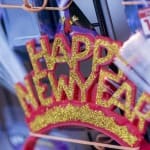 Start Fresh With The Best Places to Celebrate New Year's Eve in the USA.
It's that time of year again – time to make some New Year's resolutions, with the hopes of keeping them! We're sharing some of our favorite New Year's Eve celebrations and traditions that will have you looking forward to 2015.