Tag: Thanksgiving getaways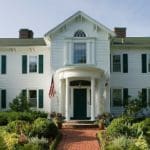 Grateful Getaways! Four BnB's for a Wonoderful Thanksgiving Escape – it's not too late to pamper yourself.
One of the most delicious days of the year is so close you can almost smell the turkey and all of the fixings in the air. But if there's one thing that every cook on this holiday can tell you, it's that it sure is a lot of work. Thankfully there are many bed and breakfasts willing to do all of the cooking and cleaning for you. Whether you want a cozy feast in the Berkshires, an all-day family affair complete with leftovers to take home, or even skip out on the traditional turkey all together, here are four inns offering no-fuss options for the big event.
Savor Thanksgiving at a Charming B&B Looking forward to gathering with family and friends around a table for a Thanksgiving feast of turkey and stuffing, cranberry sauce, pumpkin cheesecake and other delicious dishes? Every year, we come together to say thanks, express appreciation for our good fortunes and, of course, eat. It's a wonderful tradition. […]
Thanksgiving brings to mind days of planning a feast filled with turkey, stuffing, cranberry sauce, pecan pie and other goodies followed by hours prepping and cooking (not to mention the cleanup) once the holiday arrives. This year, you can leave all that to the birds. Why not combine the Thanksgiving holiday with some much needed R&R at a bed and breakfast?