Tag: Thailand beaches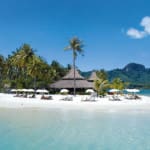 Picture in your mind an island paradise that features sprawling sheer rock cliffs, dense tropical jungles, and pristine white sand beaches. What you are picturing is the reality in Koh Mook, an island off the coast of Thailand, just a stone's throw away from the popular tourist islands of Koh Kradang and Koh Ngai.
While there are dozens of wonderful islands off the coastlines of Thailand, perhaps none is as special as Koh Mook. It's a magical, mysterious place where every trip will bring you different wild and wonderful experiences. Locals say that you can visit Koh Mook a dozen times and never see the same island twice.
Here's Why Karon Beach is the Top Place to Stay When Sightseeing in Phuket Thailand In Phuket, Karon Beach is one of the best places to stay if you're on the island for sightseeing. Unlike other parts of the island which cover the beaches with privately owned ground, the beaches on Karon are mostly public. […]