Tag: Stolen Passport Replacement Guide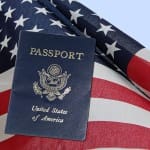 As I pack for a fun international trip, there's always a twitching worry at the back of my mind…"what if I loose my passport?" Its a worry that we've all had at one time or another and I know I should be prepared in advance, but I need someone to go over the basics and make it simple for me. Fortunately now that we're in the digital age, there are advancements that make it easier than ever to replace a missing passport.
So here, my friends, is our guide for:
What To Do If Your Passport is Lost or Stolen. Easy Steps To Recovery.