Tag: Spain travel tips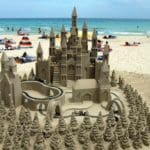 Top 10 Ideas for Active Holidays in Spain
On which island can you explore the most spectacular volcanic mountains in Spain? Which is the right destination in Spain for a family holiday? Where in Spain can one find some of Europe's most celebrated nightclubs? Which city in Spainhosts the world's second best restaurant in 2018, rated three Michelin-starred stars?
Behind each of these questions lies an unforgettable vacation waiting for you to take a in the upcoming months:
Viator.com, the web's most popular website for booking sightseeing tours around the globe has announced a great end-of-summer sale. Select sightseeing tour tickets in some of Europe's most popular destinations can be booked at a discount during August and used throughout 2014.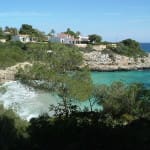 Searching for the place to go to for some deep relaxation? Discover the island of Mallorca and let your dreams come true!
Mallorca is an amazing island located in the Balearic Sea not far from the east coast of Spain. Just imagine: warm sunny climate, picturesque landscapes, magnificent beaches, vibrant cities and a plenty of amazing activities as a bonus! Sounds great, right?
And that's why it continues to attract millions of tourists year by year! So isn't it time you discovered Mallorca for yourself?