Tag: South Africa safari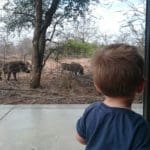 Taking A South African Safari Adventure With Your Kids Is Not A Crazy Idea!
"You are planning on going to the Kruger National Park with your 15 month old son?!?" a friend of mine asked incredulously when I excitedly told her about our holiday plans. "Yes!", I responded emphatically, laughing, "why not?". And 'why not' indeed! It is an amazing holiday destination – relaxing, educational and exciting, all at the same time.