Tag: simple ways to take great travel pictures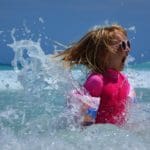 4 Top Tips for Taking Perfect Travel Photos!
Ever noticed how the holiday pictures clicked by some people seem like the postcards they could have purchased at the airport?! Whether it's about the Statue of Liberty or the Eiffel Tower, people everywhere do their best to capture these iconic symbols in the best possible ways. After all, that's the reason we travel to exotic locations, to experience them first-hand and then capture them in a way that we can rekindle those memories at a later time.