Tag: Short Breaks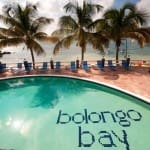 Bolongo Bay Beach Resort, on the island of St. Thomas, has a September-to-Remember promotion that is perhaps the best friends' getaway idea that we've every heard of – 3 adults stay free with every paying adult! St. Thomas has never been more inviting for an adult getaway than it is with Bolongo Bay Beach Resort's amazing deal. I think it's time to text the girlfriends and get a group together!!!
If, like me, you work full time and only get a precious few days off but also have an insatiable desire to travel, then the chances are you want to make the most out of any trip.
Those on extended trips have the time and space to go in search of adventure unlike those of us who may only be able to take a short three day break. These shorter excursions requires a certain kind of rigid planning to ensure you see and do everything you want to within your limited timeframe. For some people, this may blitz any sense of adventure but, from experience, there are a number of ways you can guarantee an adventurous break without having to sacrifice a whole lot.