Tag: Scandinavia Wildlife Tours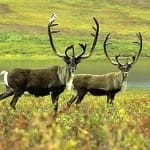 Scandinavia is a region that offers some of the most wondrous wildlife experiences in Europe. With an array of wild animals, Scandinavia offers a rich opportunity to explore and experience life in the wild. The Scandinavian region offers fresh approaches towards having fulfilling wildlife experiences as nature intended, without going to the zoo.
Scandinavia offers some of the best wildlife viewing experiences. The following are some of the wondrous experiences that you should expect in Scandinavia.