Tag: sailing yacht charters in BVI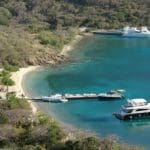 Sailing Must-Haves In The British Virgin Islands!
A visit to the British Virgin Islands is like stepping into paradise, as picturesque and magical as it sounds in one of those old adventure novels with pirates and treasure hunts. The shores are covered in soft white sands and the oceans are so beautifully clear that you can see that the world below the water which is as marvelous and the land above.