Tag: Russia travel tips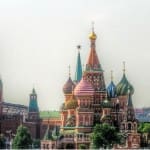 Before you travel off to Russia, here are eight important things you should to know.
Russia is a huge country with a wide variety of interesting places to visit. The typical image of Russia is the snow covered Red Square, there are warm sunny seasons too. Russia has a wealth of beautiful attractions and places of interest. That being said, it is a different country than anything you've seen thus far in Europe, and anyone planning a trip to Russia should be mindful of the following tips:
Visiting Russia – Do's and Don'ts Travel Tips For Visiting Moscow and St Petersburg
I have always been one to try and take the road less travelled, to visit places a little more unusual for a holiday. I decided on Russia, which turned out to be one of my most memorable trips.
Russia is one of the most emotional and beautiful places I have ever visited. Each street is drenched in history.