Tag: Romantic Getaways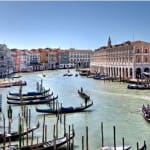 5 Best Places to Visit in Europe With Your Lover in 2016!
2016 could be your chance to tell your other half how much you love them. While some will buy presents or place rose petals on every piece of household furniture, you should take it one step further. Europe offers the most romantic cities in the world. Here is a list of 5, some known, some not as well which will be sure to sweep your partner of their feet.