Tag: Play Fair New York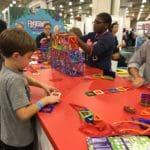 Come along as we experience Play Fair New York, the top spot to experience new trends in the world of toys, play and entertainment.
The first Play Fair began in 2016 featuring hands-on experiences for people of all ages to celebrate the world of play and entertainment. All the top brand toy companies like LEGO, K'Nex, Leap Frog, Nerf, Toys R Us and many more paticipate in Play Fair. They feature the latest and greatest toys for your kids to experience first hand.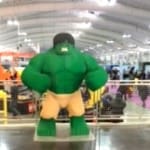 Play Fair in New York Is The Ultimate Play and Toy Experience, Consider It The Willy Wonka of Toys and Play
In early February, WickedGoodTravelTips was invited to attend the first annual Play Fair and Toy Fair (http://playfairny.com and http://toyfairny.com) at the Jacob Javits Center in New York City. With my husband and son in tow, I headed to Manhattan on the coldest day of the year so far. This experience was like being a kid in a candy store, but instead of candy, there were toys, play activities, and everyone's favorite characters from favorite shows, plus so much more. If you have children, this is one event you won't want to miss.