Tag: New York Wine & Culinary Center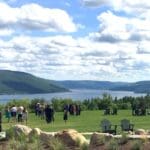 The Finger Lakes Region of up-state New York has always been known for its beauty and abundance of acclaimed vineyards. While most travelers are drawn to the southern region to visit Watkins Glen, Hammondsport and Corning; I'd like to draw your attention further north to the delightful city and lake known as Canandaigua.
Come along on our exploration of the Canandaigua Lake area to discover acclaimed vineyards, craft breweries and fine cuisine.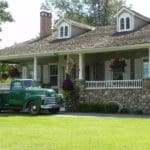 Sometimes you come across an inn that is so delightful, you feel like you'd like to move right in. That's exactly the experience we had at the 1837 Cobblestone Cottage Bed and Breakfast in up-state New York. Canaddaigua is both a town and a "finger" lake located just south of Rochester NY, about a five 1/2 hour drive from Boston straight out Rt 90 – the Mass Pike.