Tag: National Dog Day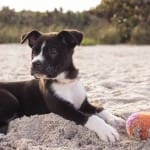 August is considered to be the dog days of summer, so it's perfectly appropriate that National Dog Day falls on August 26, 2015. Just as summer temperatures crank up and you and your pooch are in need of a romp at the beach, hotels and inns are treating guests and their doggie pals to some extra special treats.
Here's a look at some of the best beach getaways for you and your best canine pal this summer.