Tag: Malta day tours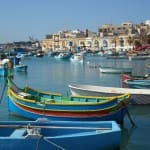 How to spend your day in Malta: A Small Island With a Lot to Offer.
Malta is so well known for its rich culture and unique history that it might surprise some to learn its landmass is smaller in size than most European capitals. Yet, due to its location between Italy and North Africa, Malta has been subject to countless occupations. Its many influences have resulted in a most unique mix of architectural styles, cuisine and tradition – even the Maltese language has been shaped from a combination of Italian, Arabic and English. There is much to learn about Malta, and plenty to entice you regardless of whether you're interested in geology, history, art or cuisine – or perhaps just looking for some quality time in the sun.