Tag: Mallorca Spain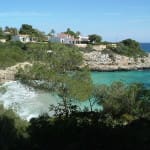 Searching for the place to go to for some deep relaxation? Discover the island of Mallorca and let your dreams come true!
Mallorca is an amazing island located in the Balearic Sea not far from the east coast of Spain. Just imagine: warm sunny climate, picturesque landscapes, magnificent beaches, vibrant cities and a plenty of amazing activities as a bonus! Sounds great, right?
And that's why it continues to attract millions of tourists year by year! So isn't it time you discovered Mallorca for yourself?