Tag: Maine Getaways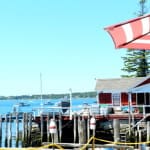 Summer brings out the best of Maine and the new Inns-Along-The-Coast association of coastal inns makes it easy to go in search of Lobsters, Lighthouses and Blueberry Pie!
With inns in Kennebunkport, Rockland and Bar Harbor, (a 2 hour drive from each other) it's a simple task to plan a great one week getaway. Best of all, InnsAlongTheCoast has crafted itinerary suggestions for Food Lovers, Outdoor Adventurers and Art and Culture enthusiasts.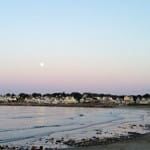 When the highway clogs with summer vacationers heading off to Cape Cod and Cape Ann, we suggest you drive a bit further north to York Maine, where you'll find great beaches, festive amusements and even a bit of early American history. Just over an hour's drive north of Boston, York, Maine, offers something to interest every member of your family. Whether you're looking to outlet shop, collect antiques, play at amusement parks or simply sit with your toes in the sand, York has you covered in spades.