Tag: Japan ski resorts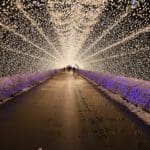 Traveling in winter may be tricky because of weather conditions, but it's definitely worth the trouble when you travel to a vibrant destinations like Japan. My recent trip to Japan was last winter and unexpectedly, I found the country even more picturesque in winter than during my previous visits. Spending winter holidays in Japan is a great idea. There are so many festivals, celebrations, and activities available, not to mention the beautiful landscapes that transform the country into a postcard-like destination.
Here are some great things you should definitely do to make the most of your winter visit to Japan.