Tag: Inca Trail Travel Tips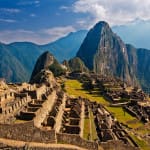 The high season for Peru's top attraction – Machu Picchu – has begun. Yet, just because the destination is popular doesn't mean the trip there is always a walk in the park. Use these insider Machu Picchu Travel Tips to plan the best trip possible.
Beautiful vistas are common at Machu Picchu. Often though, so are large crowds and fickle weather. That means now is a good time to brush up on the top tips for making the most out of one's visit. There are plenty to consider.