Tag: Iceland Adventure Tours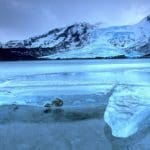 Can Iceland Really Offer Perfect Otherworldly Conditions for Adventure?
Interested in finding the next great adventure location for your holiday? How about travelling to Iceland this year and see whether tourists who have been there are right when they say it is the land of otherworldly adventures. What could you do there? You could engage in a wide number of adventures in caving tours, ice caves, go for glacier hiking or even amazing snowmobile tours. The fun does not stop here. Just imagine yourself in a super jeep tour together with friends or hiking to master the world. Let's see more about what Iceland has to offer to tourists around the world interested in having the adventure of their life.